Yesterday, I posted a wonderful Frozen 3rd Birthday Cake made by Sourfelly Custom Cakery. Today, I'm featuring another one of their fantastic Frozen cakes. This one is a 4th Birthday Cake featuring Elsa and Olaf.
As cute as Elsa and Olaf are, my favorite part of the cake is the amazing winter forest on the bottom layer. You have the cake board covered with snow. There trees on the cake board are covered with snow. Behind them are more trees and snow covered hills. The detailed worked, the blending of 2-D and 3-D, and the use of colors all combined to make this absolutely beautiful.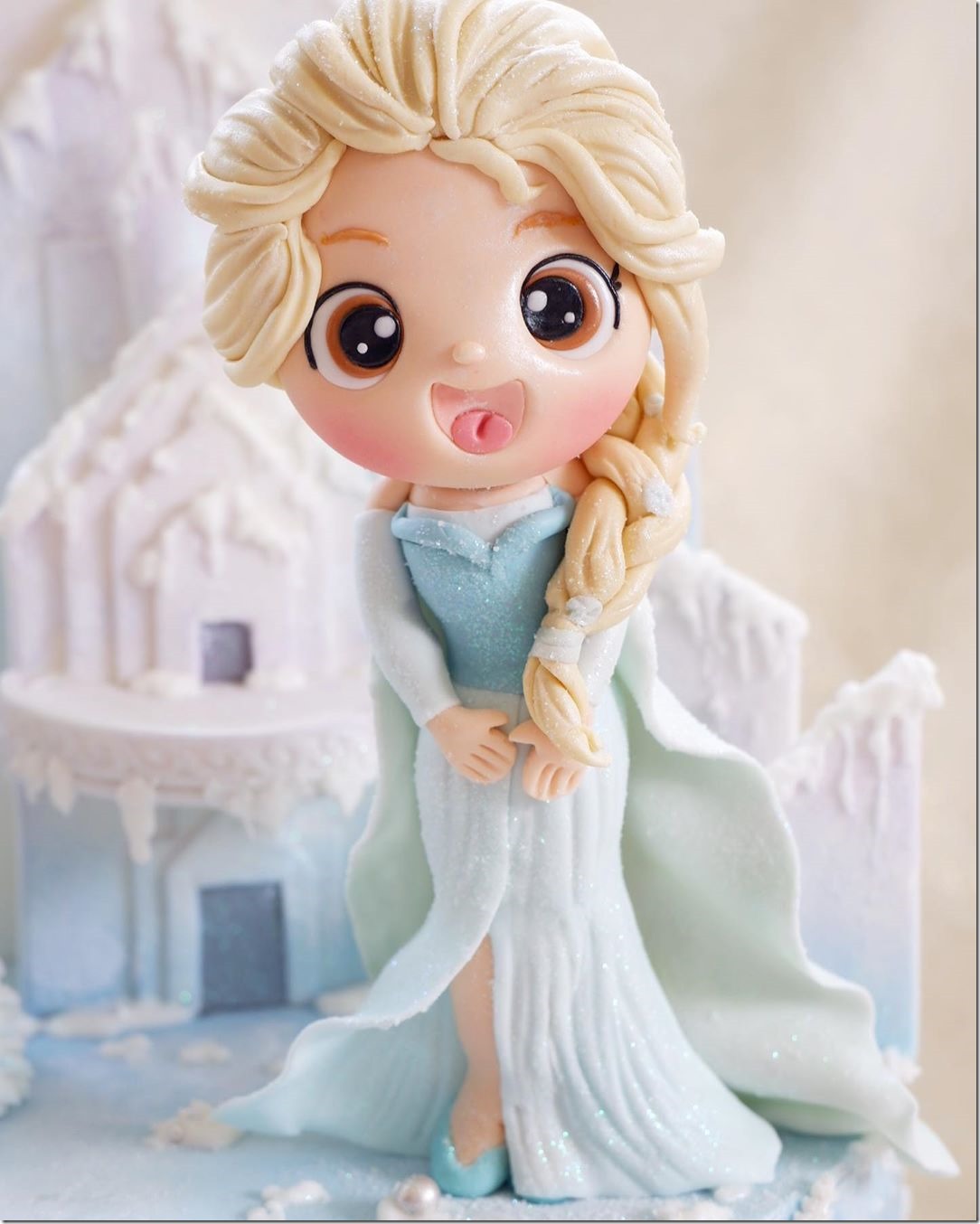 Here is the cute Elsa cake figure.
The Olaf figure is terrific.
In addition, check out these terrificFrozen cakes and cookies with Anna, Elsa, and Olaf