This absolutely adorable Frozen 3rd Birthday Cake was made by Sourfelly Custom Cakery.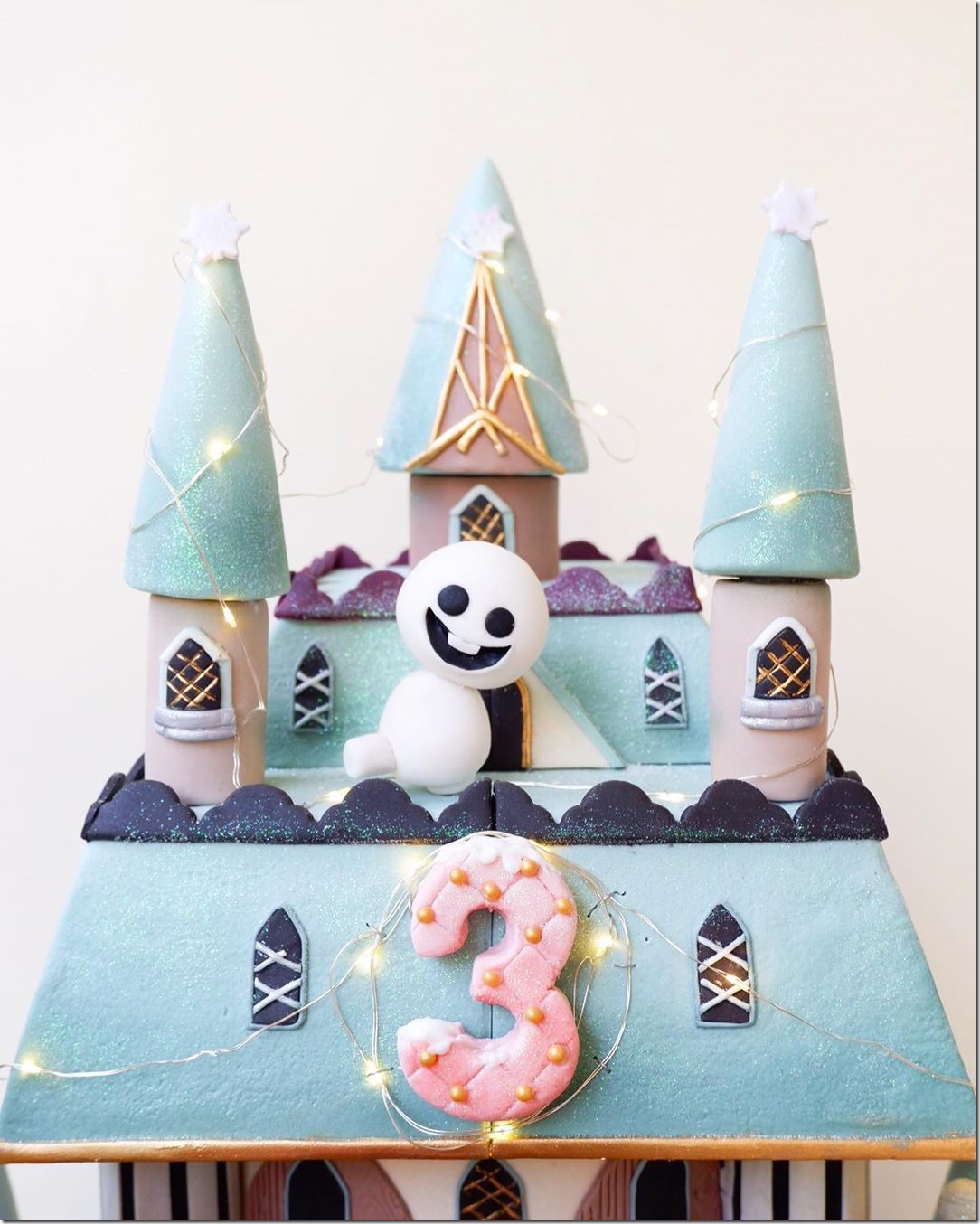 There is a snowgie and the number 3 on top of the castle. The top of the castle is strung with working lights.
These figures of Kristoff and Anna are wonderful. There is a snowgie on Kristoff's head. You can see more of the castle amazing detail behind these figures. There are stairs and two different brick patterns.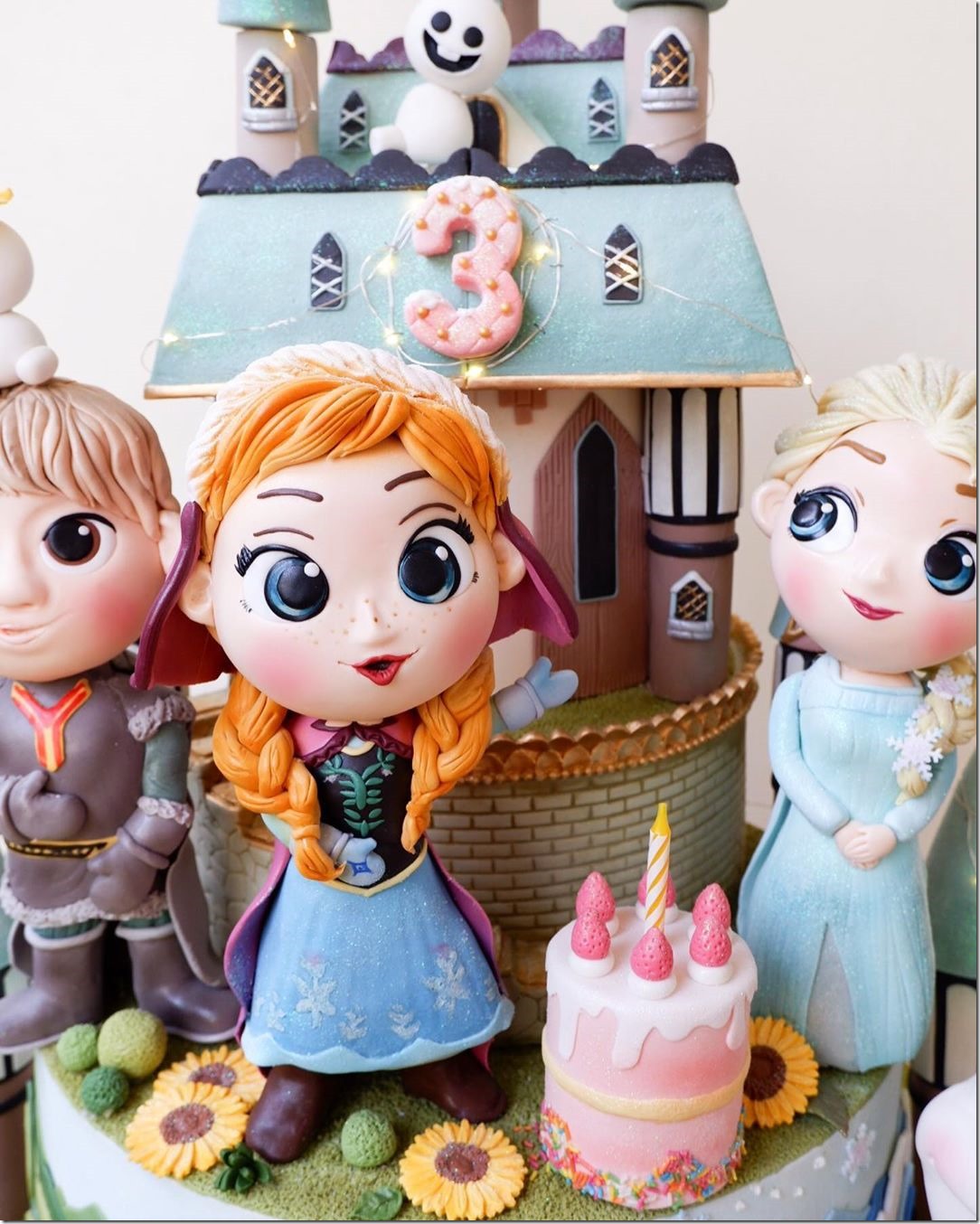 Here is a close-up of Anna. Notice the birthday cake beside her.
Anna
More snowgies. If you look behind the snowgies, it is summer.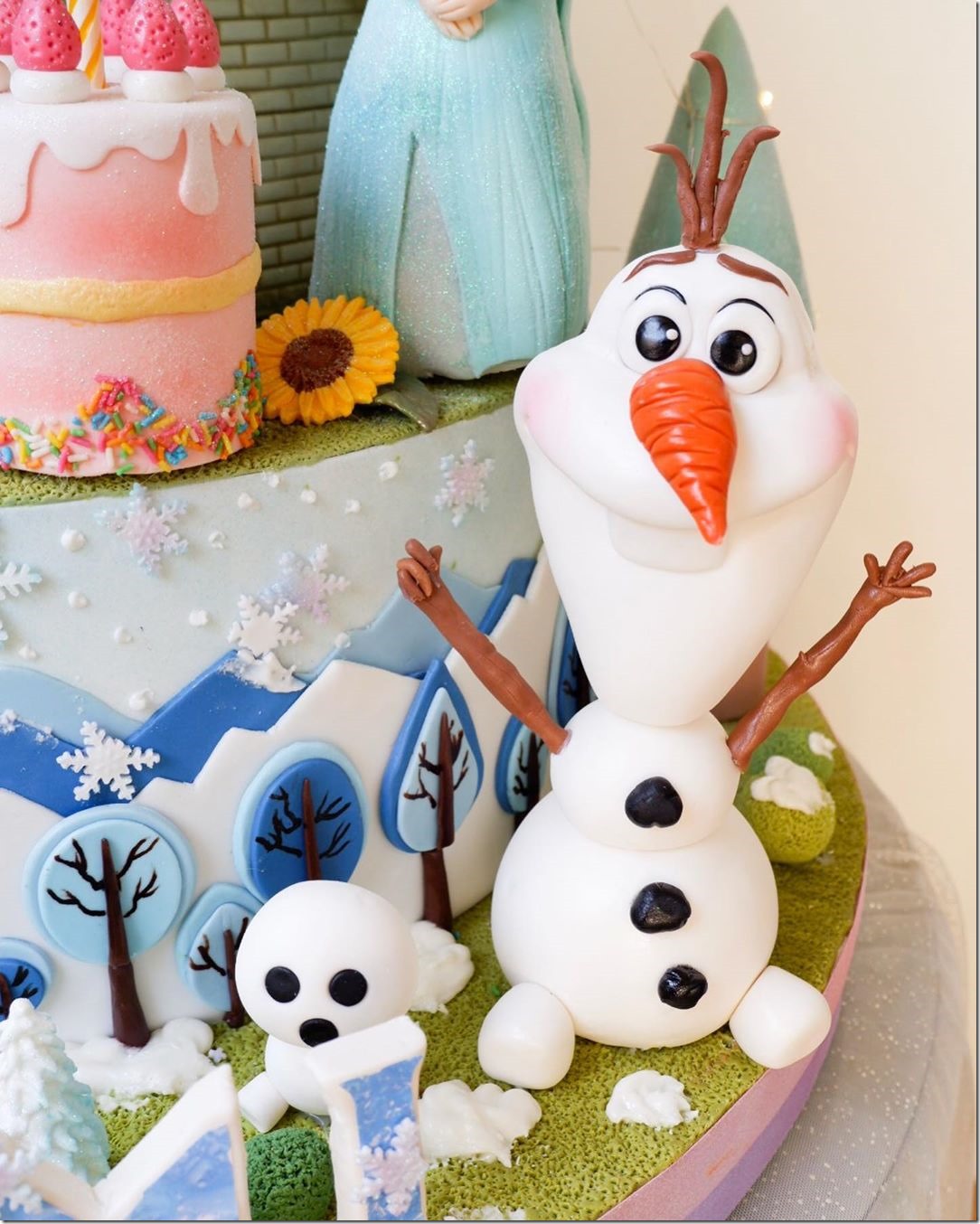 Oalf and another snowgie. If you look behind them, it is winter. Little touches like these make this one of the coolest Frozen Cakes I've seen.

In addition, check out these terrificFrozen cakes and cookies with Anna, Elsa, and Olaf