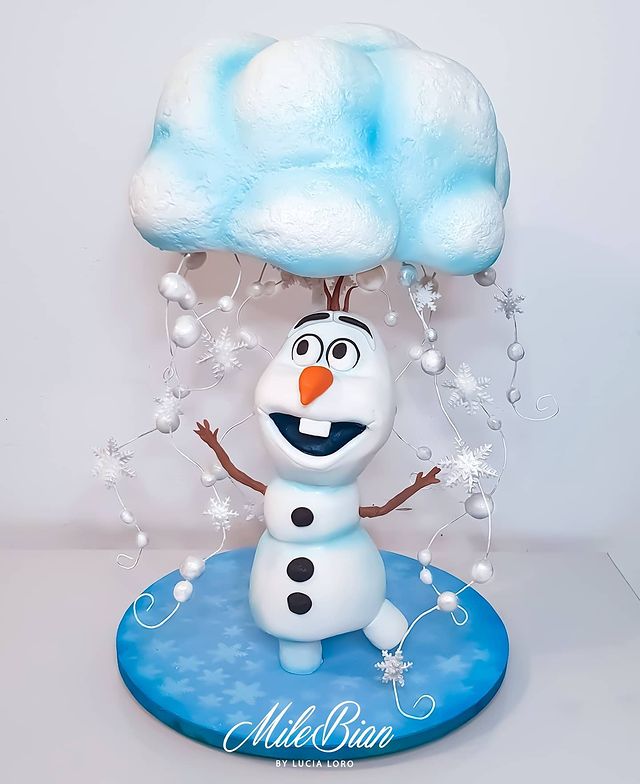 Olaf's Snowy Day Sculptured Cake
This marvelous Olaf Snowy Day Sculptured Cake features Olaf standing under his own personal snow cloud.
This lovable Disney Frozen character and his raincloud are made using entirely cake with an internal structure. No Rice Krispies Treats or styrofoam were used. Instead, stuffed sponge cake was used.
This wonderful cake was made by Milebian by Lucia Loro.
I like the way Olaf is under his own personal snow cloud that Elsa created for him.
In addition, The cake board has been airbrushed blue with lighter blue snowflakes.
Moreover, Olaf has blue highlights that match the cake board.
Furthermore, the snow cloud has blue highlights and has strands of ice droplets and snow flakes handing down from it. I like the way thin wires running down to support these so it looks like Olaf is surrounded by falling ice and snow.
The baker created a nice video of how to make this cake
View this post on Instagram
In addition check out these amazing Frozen cakes and cookies.