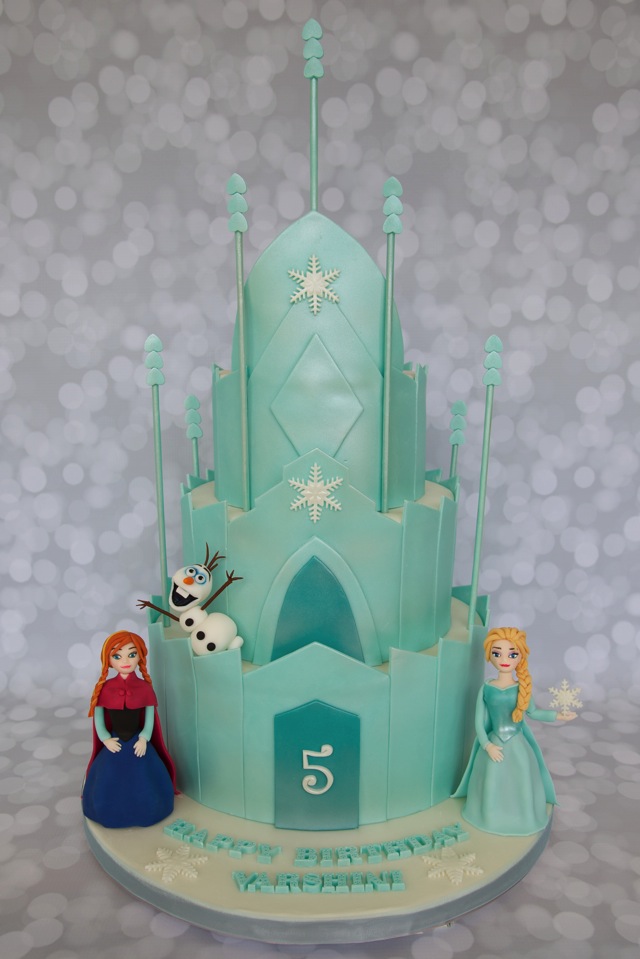 This Splendid Frozen 5th Birthday Cake was made by Cake Central Member motowifey. Queen Elsa and Princess Anna are standing beside the ice castle on this Disney Frozen Birthday Cake. Olaf is on the second layer of the castle.
This cake is a three tiered cake that has blue panels for the walls of the castle around each layer of the cake. The bottom layer of the castle has a door with the number 5 to represent the birthday age. The middle layer of the castle has another darker blue door with a large white snowflake on top of the door. Olaf is standing beside the door. The top layer of the castle has a large diamond shape in front with a large white snowflake on top of the diamond. There are thin spires around the castle with three upside down hearts at the top.
The cake board is white and has blue letters with the Birthday name to say Happy Birthday.
The panels for the castle look like they might have been made using modeling chocolate.
Queen Elsa is wearing her blue ice dress. She is holding a white snowflake in her hand. Her blonde hair is braided into a ponytail in front of her.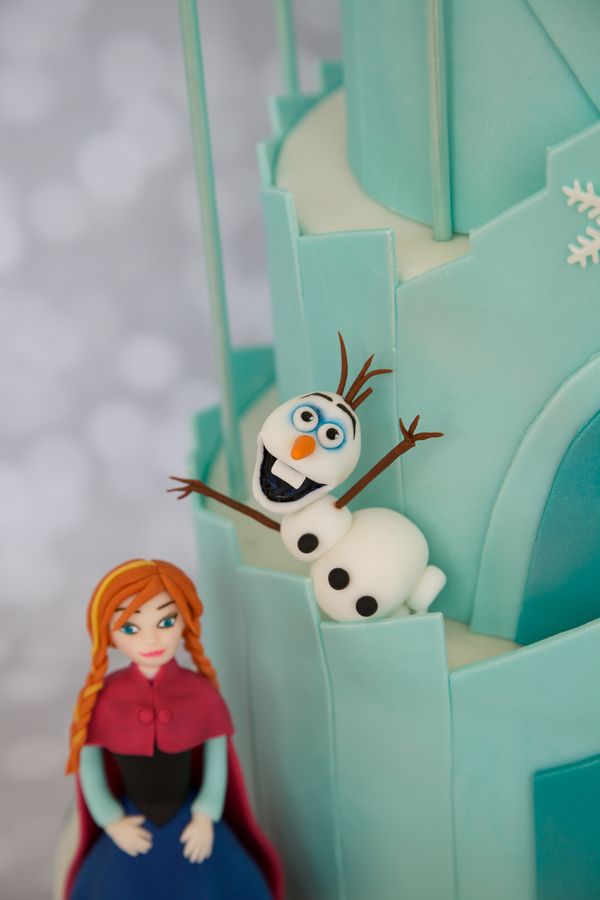 Olaf is standing on one foot. His arms are outstretched. He has a large smile on his face.
Princess Anna is dressed in her blue winter dress with a black top and blue sleeves. She is wearing a reddish-purple cloak. Her red hair is braided into two ponytails.
In addition, check out these terrificFrozen cakes and cookies with Anna, Elsa, and Olaf.