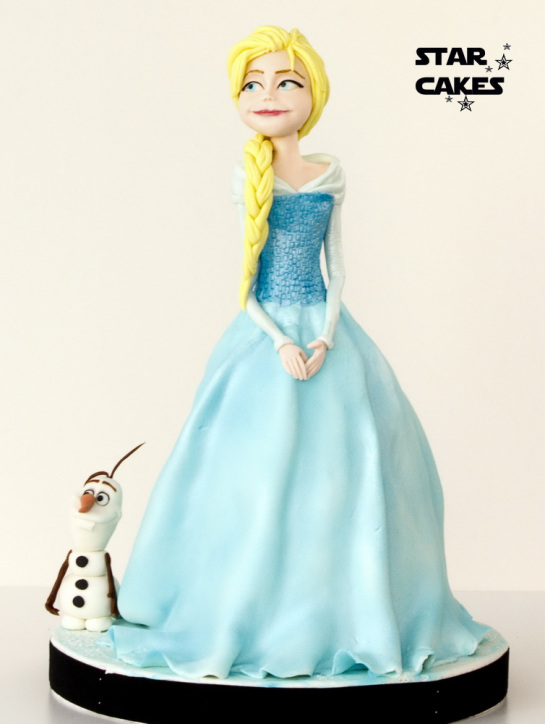 This Marvelous Frozen Cake was made by Laura of Star Cakes. This Disney Cake features Olaf and Elsa. Queen Elsa of Arendelle is wearing her frozen icy blue dress. The mid section of the Snow Queen's dress is a lot of multicolored shiny blue panels. Elsa appears to be staring off daydreaming. Elsa's long yellow hair is braided and hanging down on top of Elsa's dress.
Olaf the snowman is standing beside her. He has two snowballs for his body and one for his head. Olaf has two brown arms made out of branches, and three black buttons. His nose is a carrot and he has two brown hairs sticking up from his head. He is smiling with two teeth showing. He has two tiny snow ball feet.
The cake board is white to represent the snow. The side of thick cake board is black.
Rear view of the cake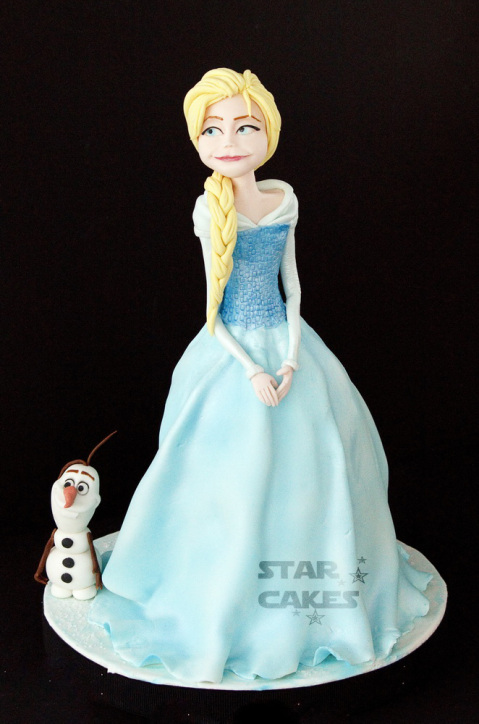 In addition, check out these terrificFrozen cakes and cookies with Anna, Elsa, and Olaf.