This Marvelous Olaf Enjoying a Jacuzzi Cake was made by Laura of Star Cakes in Madrid, Spain. She emailed me and let me know about this Amazing Disney Frozen Cake. Olaf is in a jacuzzi enjoying a cup of hot chocolate. This cake was taken from the song 'In Summer' from Disney's Frozen. A snowman friend of his is holding a cup of hot chocolate and is in the hot tub with Olaf. The jacuzzi looks like it was made from a giant wooden barrel with black bands. The cake board is also wood grained with white snowflakes on it.
The white snowflakes are a nice contrast to the dark brown wood of the hot tub. The birthday name and age are white just like the snowflakes.
The Jacuzzi is made of cake. The planks of the jacuzzi were made using fondant and textured and airbrushed to look like wood. The water was made using sugar.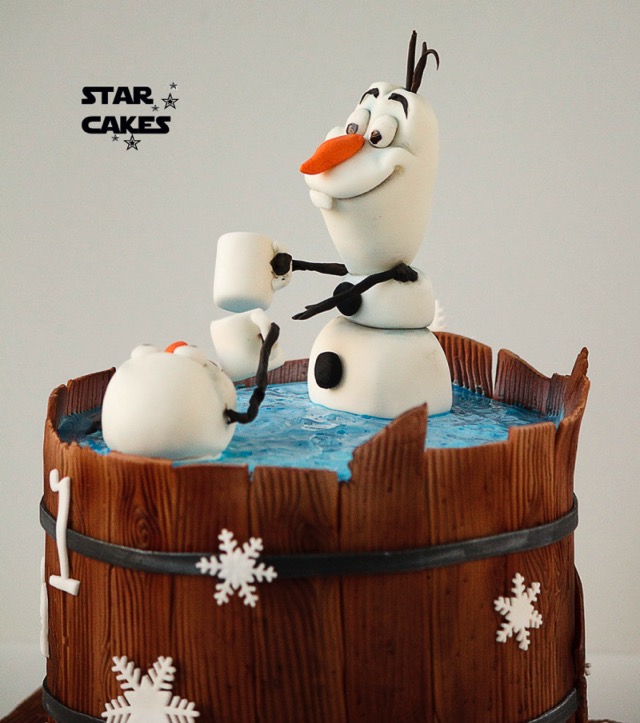 Side view of Olaf with his snowman friend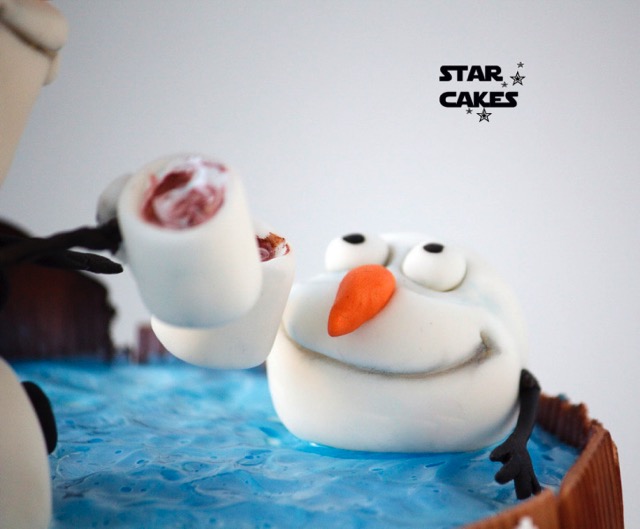 Close-up of Snowman friend
In addition, check out these terrificFrozen cakes and cookies with Anna, Elsa, and Olaf.