What's Black and White and Red All Over? This creeptastic chalkboard cake made by Cakefield Avenue. Agatha make this cake of Andrea from The Walking Dead as part of The Baking Dead, a collaboration of over 50 cake and sugar artists celebrating the hit AMC series The Walking Dead.  You can find The Baking Dead on the web, Facebook, and Twitter.
These sugar artists come from all over the globe.  Cakefield Avenue is located in Dublin, Ireland. Each artist chose a character or scene from the show to recreate in sugar or cake form. They were asked to incorporate the emotion and relationships that are conveyed in the show and use butter, sugar, candy and cake to make you "feel" through their piece, in much the same way that the show conveys such strong emotions. 
Baking Dead is also dedicated to helping to spread the word about Domestic Violence Prevention and Awareness. Since the beginning of the show, the issue of domestic violence has reared it's ugly head and continues to be an issue faced throughout the series. The Baking Dead is dedicate to all the survivors of domestic violence and to wants to link with as many domestic violence prevention and awareness organizations as possible, including the National Center on Domestic & Sexual Violence.  Many in the group have been touched by or are survivors of domestic violence in one form or another and felt that this would be a great opportunity to get the word out.
Agatha did a wonderful job with this chalkboard cake.  Since Andrea is dead, Agatha decided it would be cool to feature the ghost of Andrea on her cake.  I've never seen a chalkboard cake used this way, but it is brilliant.  The black background and the  white sketch of Andrea really gives the cake an otherworldly effect.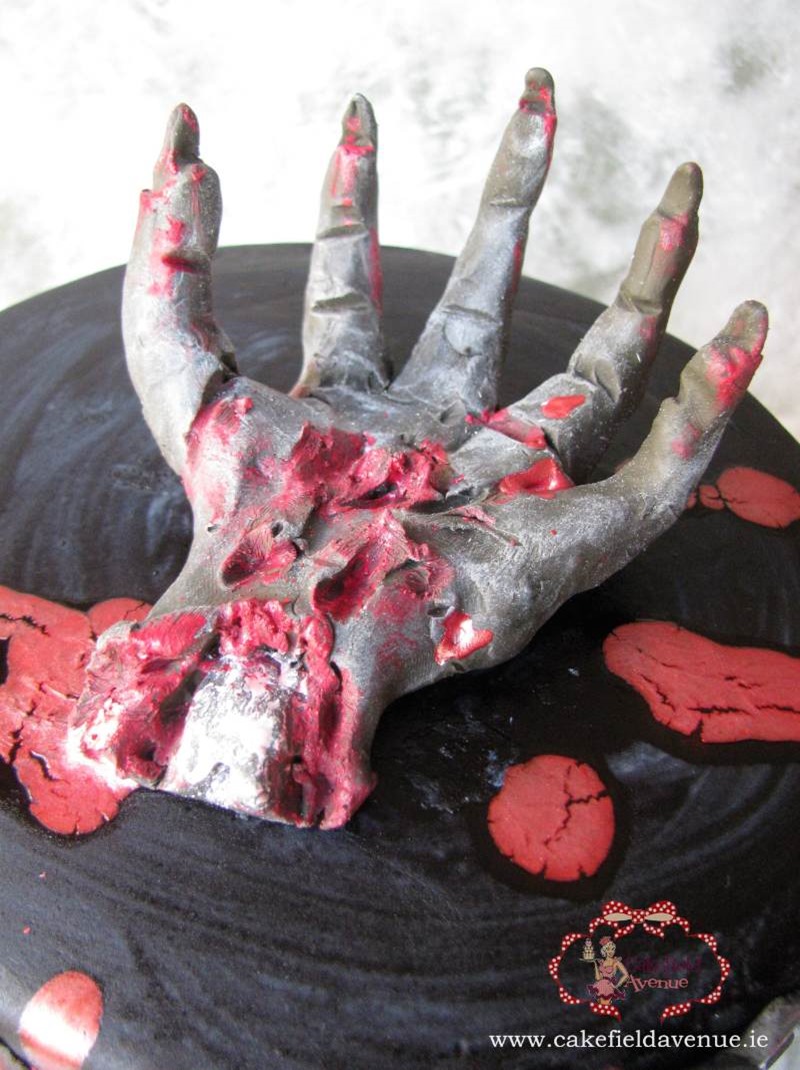 While the chalkboard cake worked great for a ghostly version of Andrea, it didn't look enough like The Walking Dead.  So, Agatha decided to add a touch of zombies!  I think the tagline for The Baking Dead should have been "Any cake can be made better… just add zombies!".
Remember: This amazing Walking Dead cake is just one of 50 plus items created for The Baking Dead.  To see the rest, visit The Baking Dead.  You can find them on the web, Facebook, and Twitter.