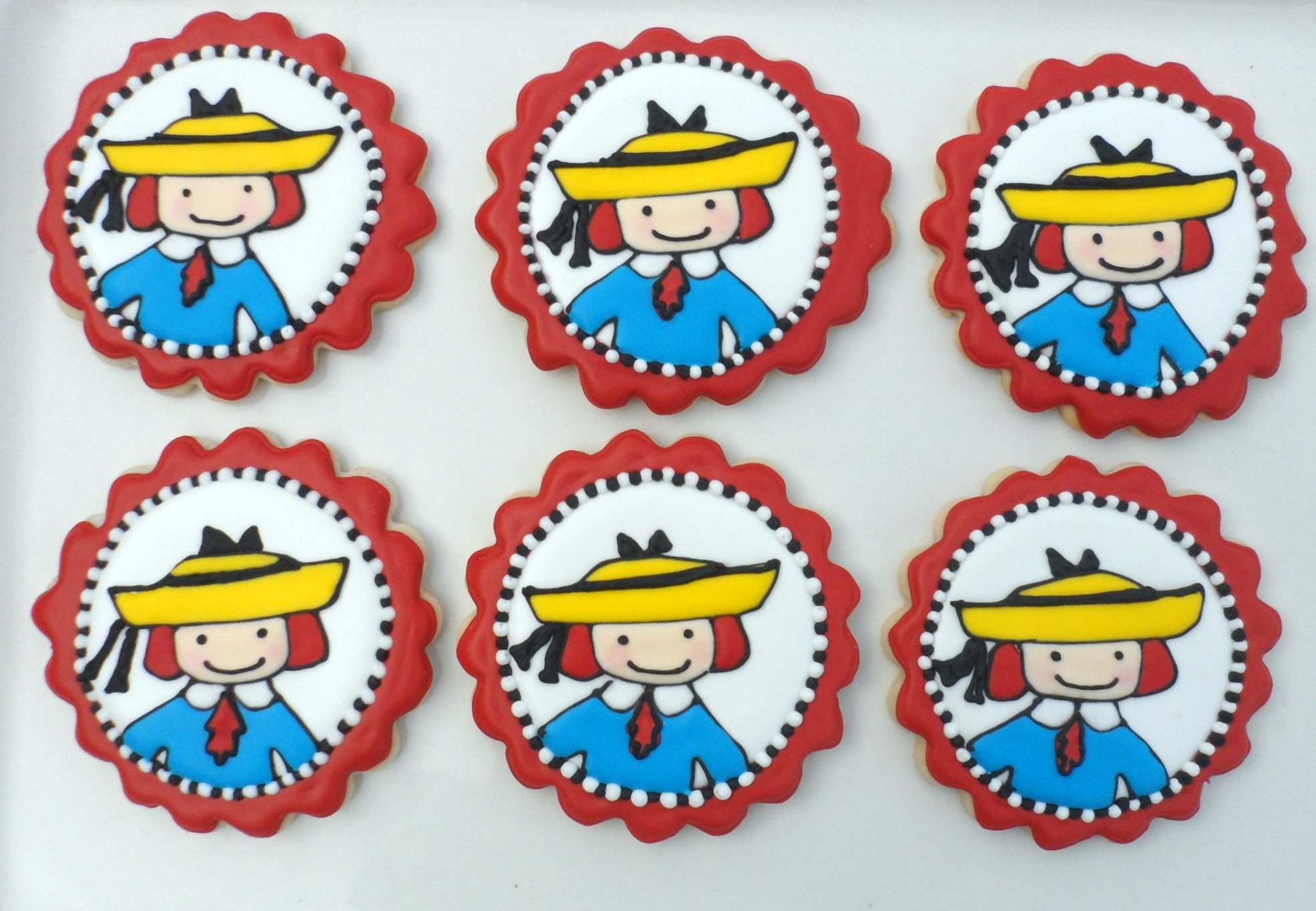 These marvelous Madeline Cookies were made by Vicki's Sweets. These bring back memories of when my daughter was little and loved Madeline. Back then, I read the original Madeline books written by Ludwig Bemelmans and saw every episode of the old animated series. If you have a young daughter who hasn't read the Madeline books, I highly recommend them. Vicki's Sweets also made this set of Mary Poppins cookies which are practically perfect in every way.
the smallest one was Madeline.
She was not afraid of mice-
she loved winter, snow, and ice.

To the tiger in the zoo
Madeline just said,
"Pooh-pooh,"
The first of these two cookies feature Madeline with Genevieve, the dog. The second is the Eiffel Tower. As you can see below, the Eiffel Tower is on the cover of the first Madeline book.
In the middle of one night
Miss Clavel turned on the light
and said, "Something is not right!"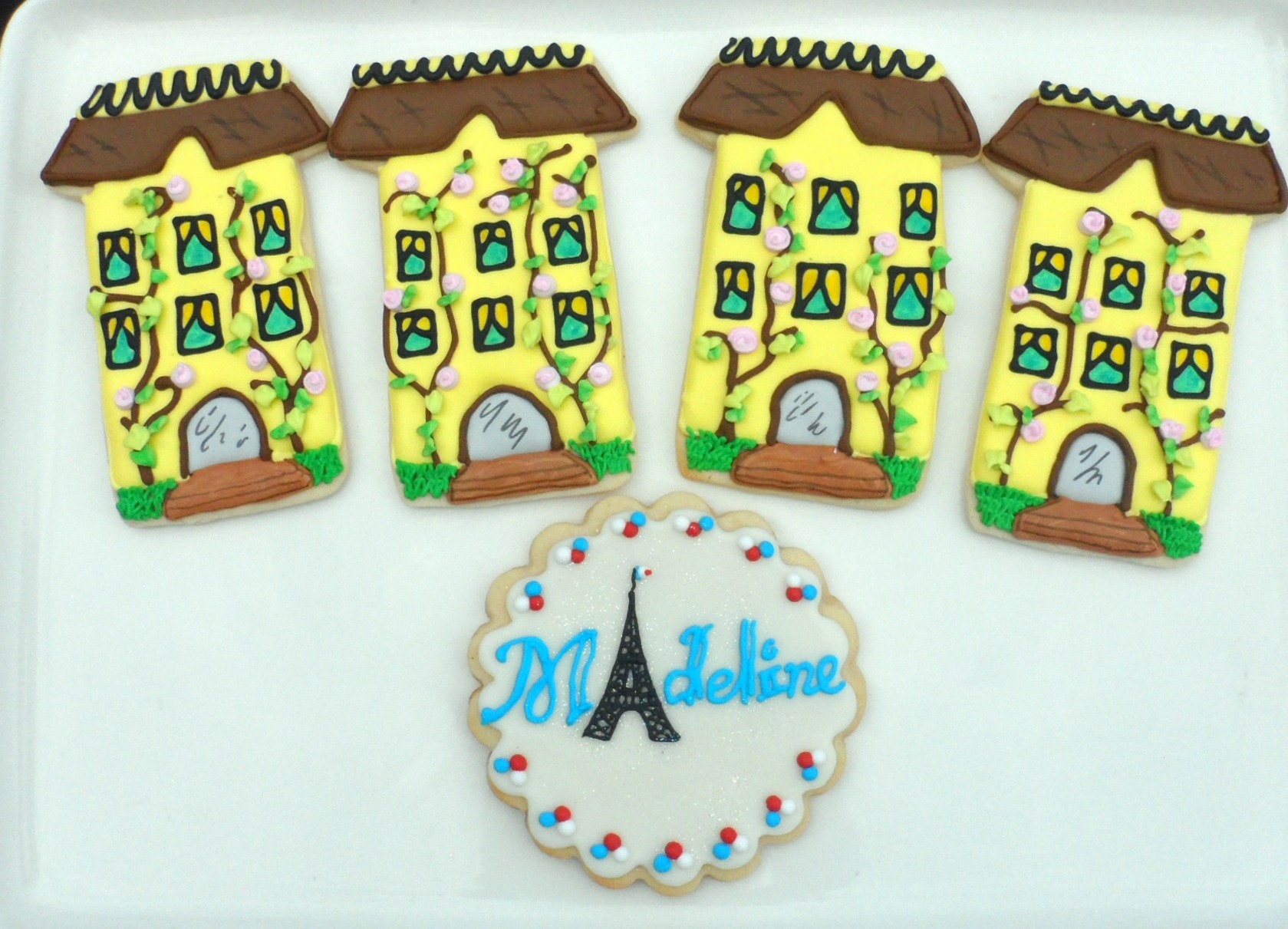 This is the house that Madeline lived in, i.e. an old house in Paris that was covered with vines.
In an old house in Paris that was covered with vines
Lived twelve little girls in two straight lines
In two straight lines they broke their bread
And brushed their teeth and went to bed.



The Eiffel Tower
"Good night, little girls!
Thank the lord you are well!
And now go to sleep!"
said Miss Clavel.
And she turned out the light-
and closed the door-
and that's all there is-
there isn't any more.