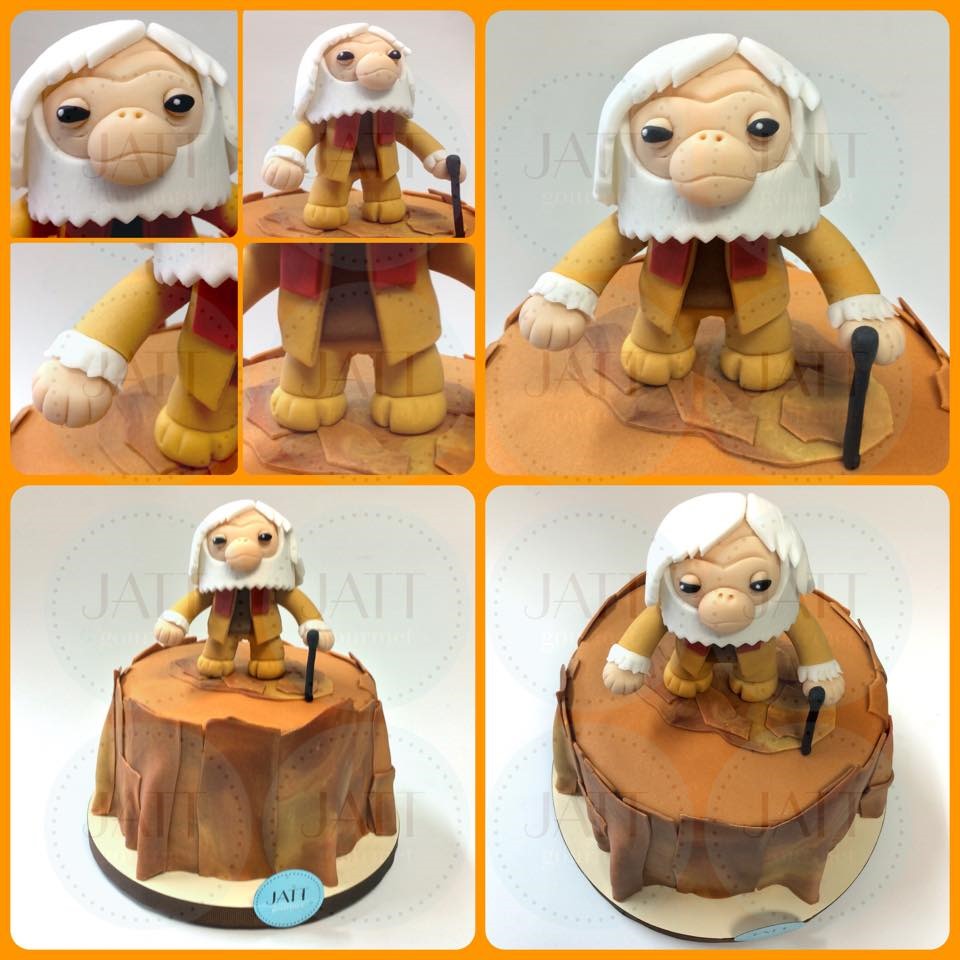 This terrific Planet of the Apes cake was made by Jatt gourmet in Mexico City. This awesome cake features Dr. Zaius who was sculpted from fondant. The cake itself was a lemon cake with a lemon crème filling. The figure of Dr. Zaius is simply wonderful.
Believe it or not, there was period of time in the 1970s where the two major science fiction franchises were Star Trek and Planet of the Apes. Most people don't realize that there was a day and age where the apes where that popular. Both Star Trek and PotA were on TV regularly, had animated series, toy lines from Mego, featured in Power Records, and were in comics by Gold Key.
I actually found the first episode of the Return To The Planet Of The Apes online. I haven't seen this animated series since it went off the air in 1975.
While Gold Key published a ton of Star Trek Comic Books, it looks like they only published this one Planet of the Apes Comic. A few years later, Marvel Comics would get the license and publish both color PotA comic books and black and white PotA magazines.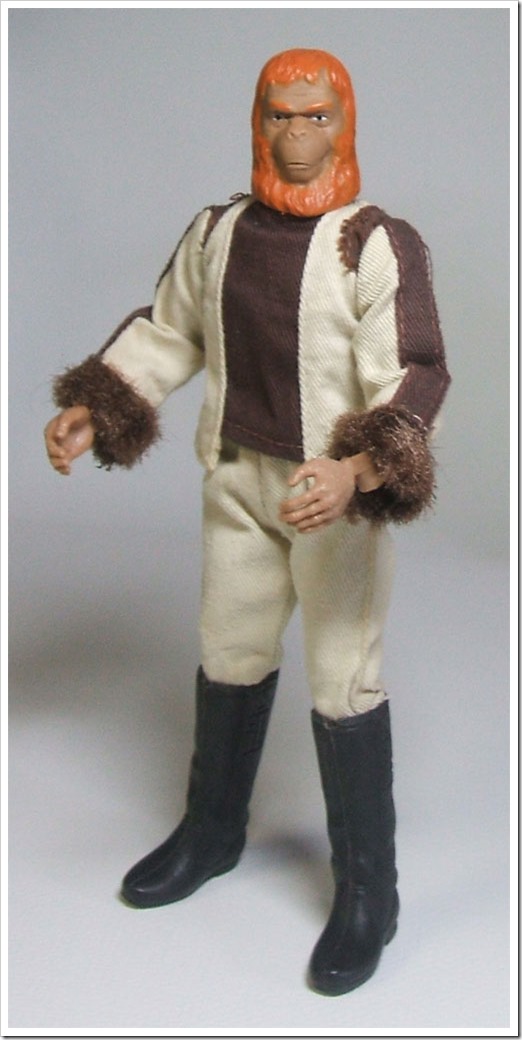 Mego who made the famous DC Comics and Star Trek action figures, also made a Planet of the Apes line. Here is Mego's Dr. Zaius action figure. This image came from the incomparable website The Mego Museum. If you have any interest in Mego, you should check this website out. It is the best website I've ever found about Mego. Here is the link to their section devoted to Mego's Planet of the Apes figures.
Power Records released records featuring Planet of the Apes stories. Some were short version of the movies while others were completely original stories. Thanks to Rob Kelly's Power Records Blog these items are not lost to the sands of time. The Power Records Blog contains the audio and pictures for these stories. Here is the link to their Planet of the Apes section. Rob Kelly is best know for his website The Aquaman Shrine and for being half of the team that produces the amazing Fire and Water Podcast. The Fire and Water Podcast Family includes the Power Records Podcast. Episode #5 of The Fire and Water Podcast focuses on Planet of the Apes.
Remember how I said that Planet of the Apes and Star Trek were both extremely popular in the 1970s? This year, IDW and Boom Studios teamed up for a dream comic book series crossing over these two classic series. The trade paper back of Star Trek/Planet of the Apes: The Primate Directive
can be pre-ordered from Amazon.