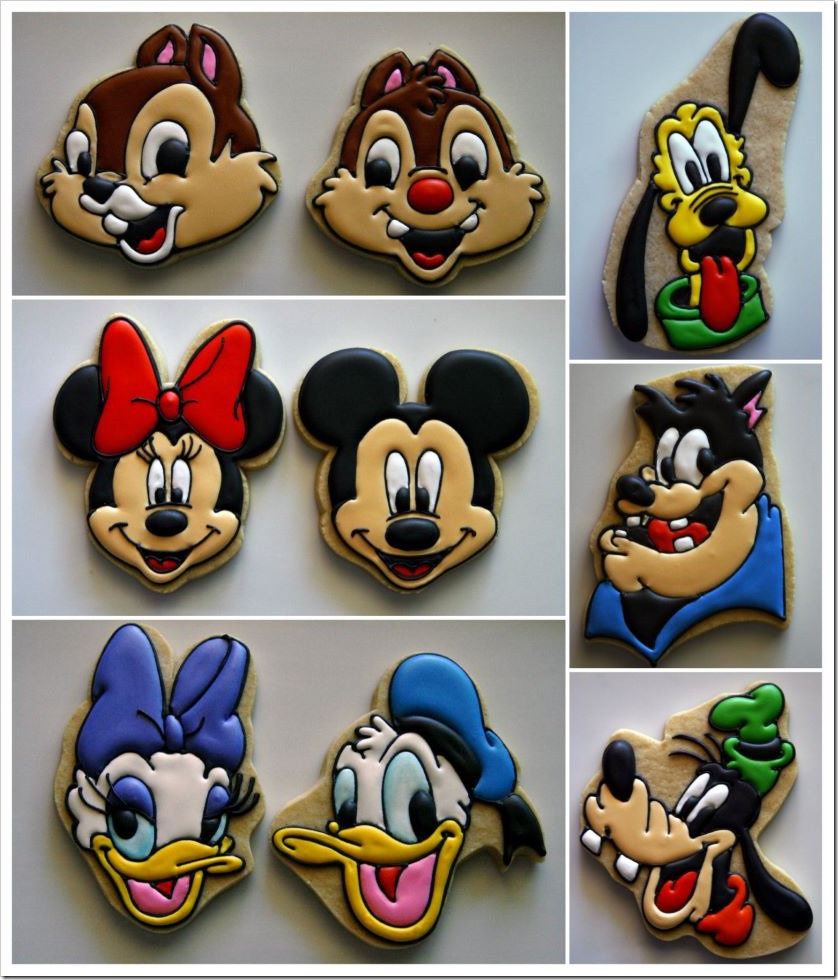 Wow! These wonderful Disney Cookies were made by Casey's Confections. Each character is perfect and the cookies are so colorful. The cookies features Chip 'n' Dale, Pluto, Minnie and Mickey Mouse, Pete, Daisy and Donald, and Goofy.
Trivia question: which of these characters appeared in cartoons first?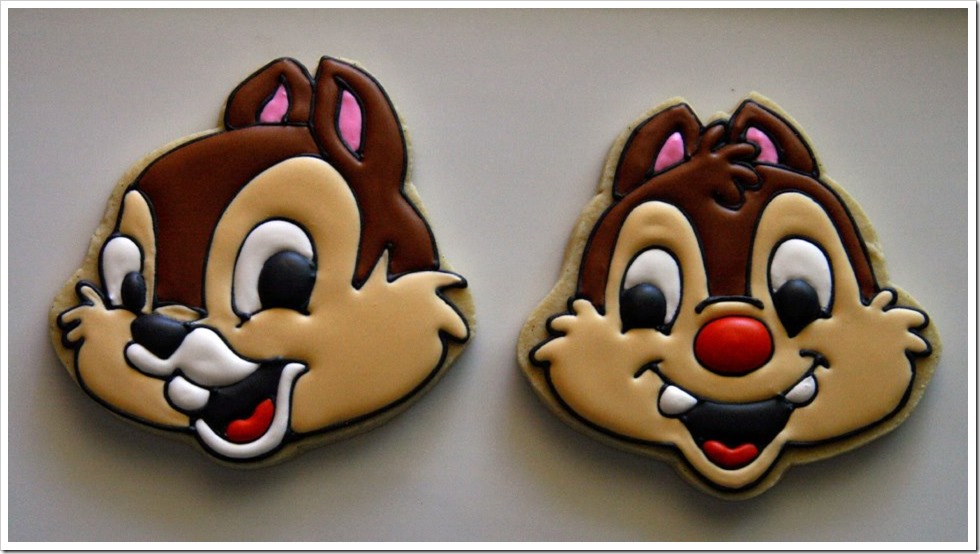 Chip 'n' Dale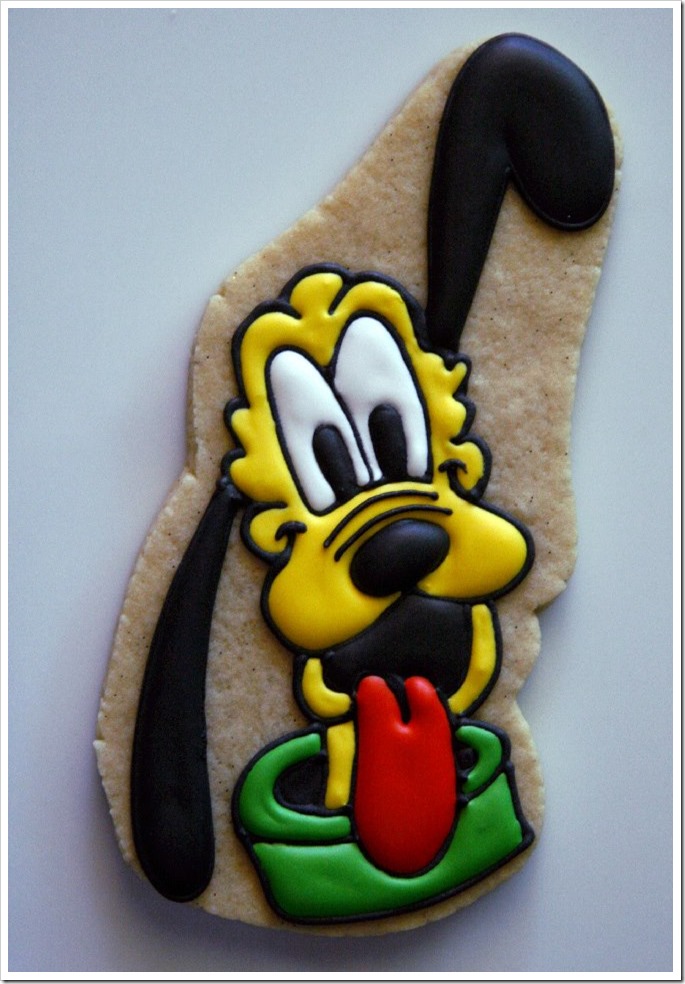 Pluto
Minnie Mouse and Mickey Mouse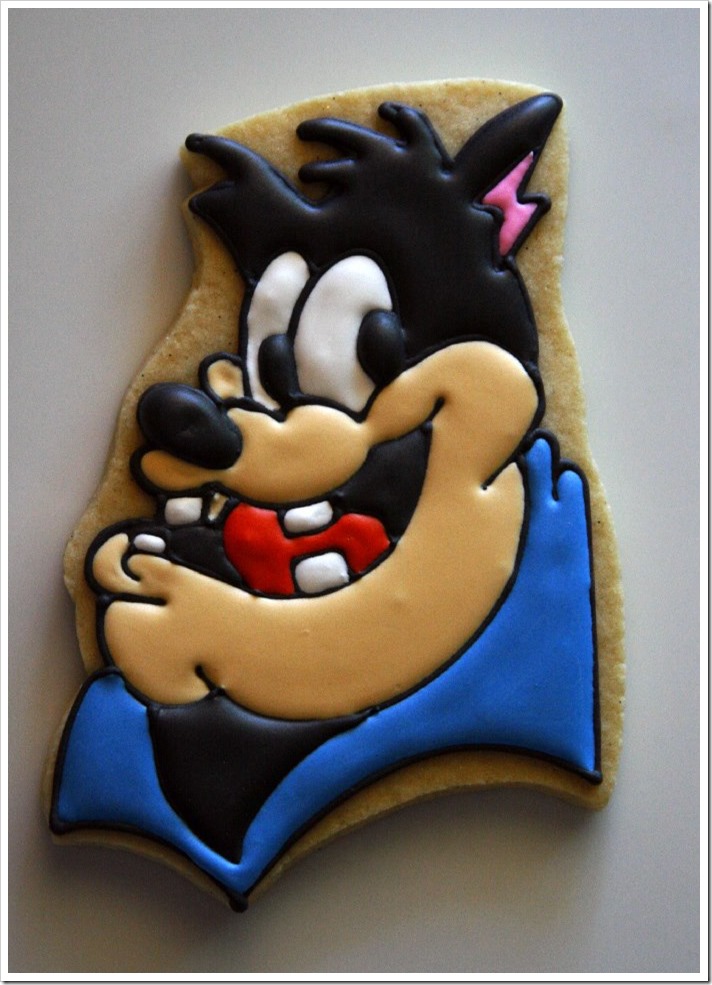 Pete
Remember the trivia question above about which of these characters appeared first? Pete appeared three years before Mickey and Minnie Mouse. Back in the 1920s, Walt Disney created a series of short 10 minute long silent films that mixed live action and animation. They were called the Alice Comedies. They were so popular, Walt ended up creating 57 of these short silent films. The 15th short in this series, Alice Solves The Puzzle, featured a new animated character – Pete. Pete became a regular in these short films. When Disney began producing Oswald The Lucky Rabbit silent cartoons, Pete was featured regularly in those By the time Mickey Mouse and Minnie Mouse came around, Pete was a well know character.
Another really interesting fact about Pete. Pete is one of a handful of characters who has also changes species. Pete started off as a bear. When Mickey Mouse came along, Pete became a cat. In Goof Troop, Pete was a dog.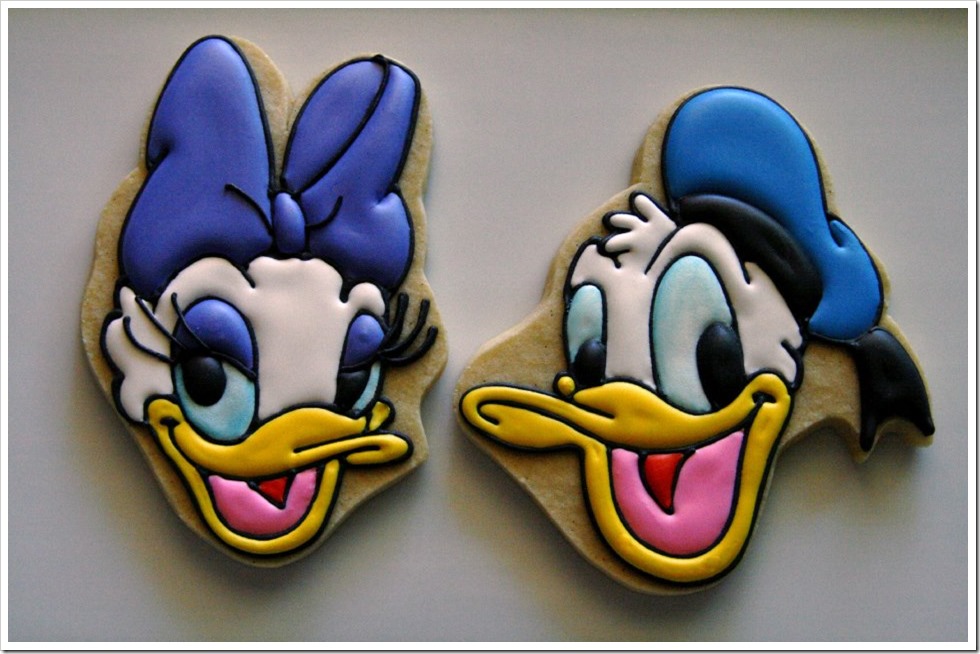 Daisy and Donald Duck
Most people know that Donald Duck has three nephews – Huey, Dewey, and Louie. Did you know that Daisy has three nieces? They're named April, May, and June. Some people think that Webby from DuckTales was inspired by April, May, and June. In the Dutch comics, Webby is named April.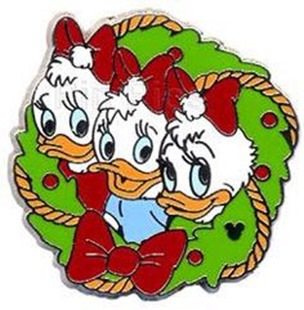 Here is a Disney Christmas Pin featuring April, May, and June.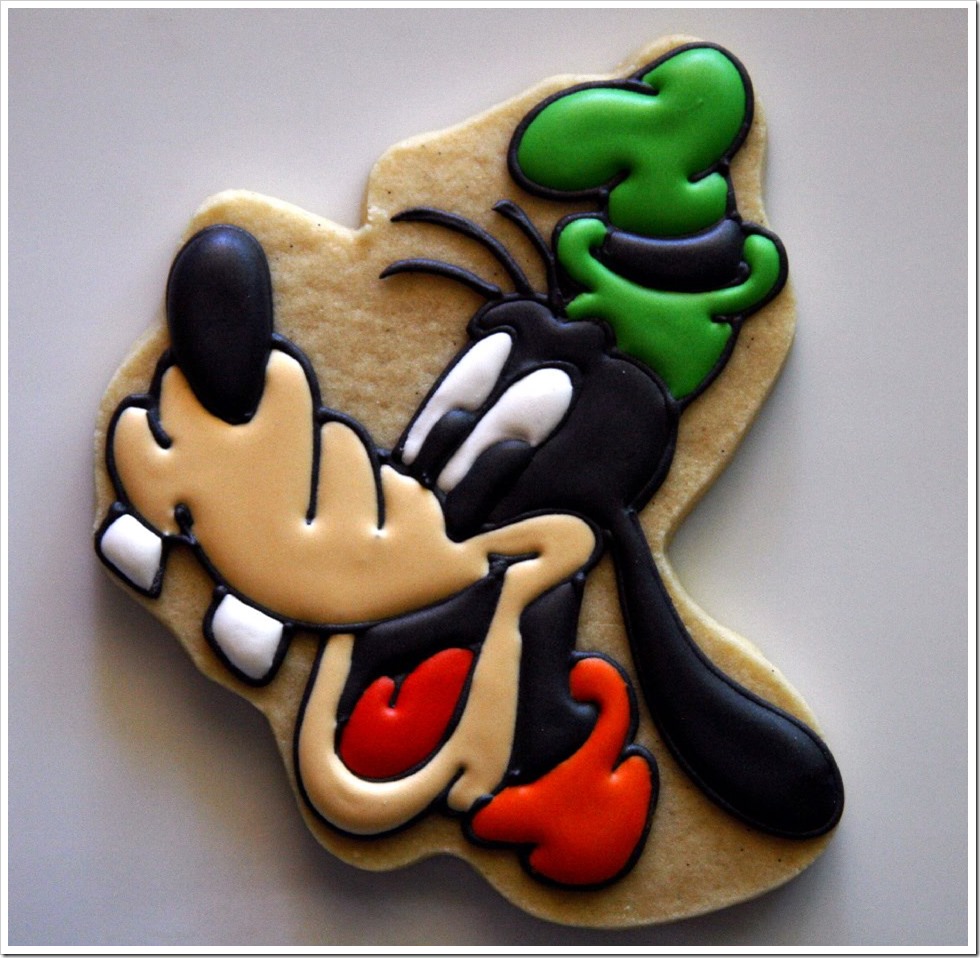 Goofy
Last piece of trivia. When Goofy first appeared, he was called Dippy Dawg and was much older.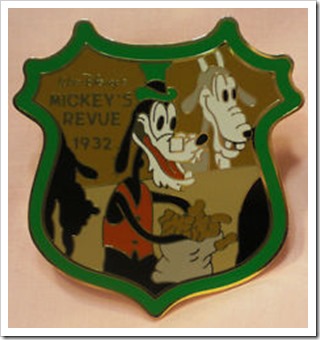 This pin shows you what Goofy / Dippy Dawg looked like when he 1st appeared.
Also, check out these wonderful Disney Cakes & Cookies.