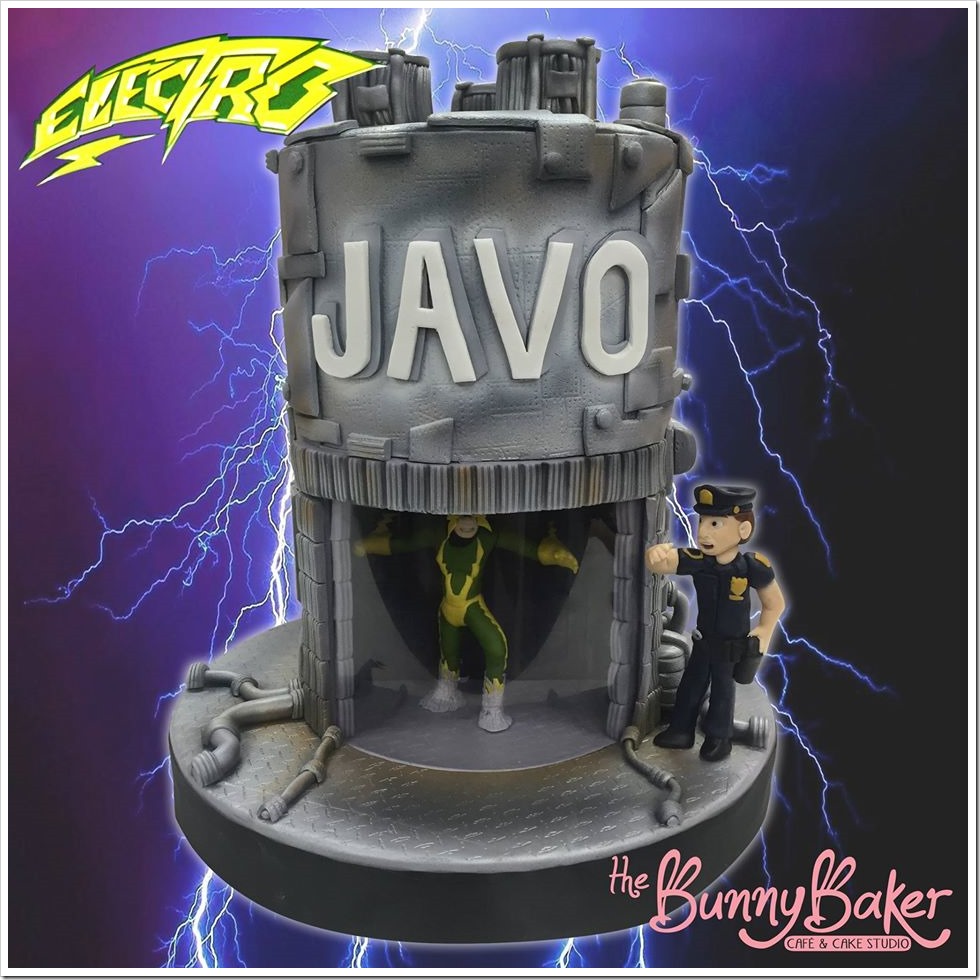 This terrific Electro Cake was made by The Bunny Baker Café & Cake Studio. If you're near Quezon City in the Philippines, check out the Bunny Baker Café and Cake Studio. They are open from 7 am to 12 midnight and server all-day breakfast, hearty meals, and a great selection of desserts and drinks. They also make some of the coolest cakes around.
This cool cake features Electro inside a gigantic machine. It looks like he is drawing power from it. The floor is steel and there are heavy electrical cables from the machine. The machine has a large opening with a sliding transparent door. Inside the door is Electro. To the side of the machine is a policeman who is about to get the shock of his life. The upper portion of the machine has the name of the birthday boy. On top of the machine are electrical transformers. I love how the picture was photoshopped and bolts of electricity were added in the background. There are a ton of Spider-Man fans who would go crazy if they received a cake like this.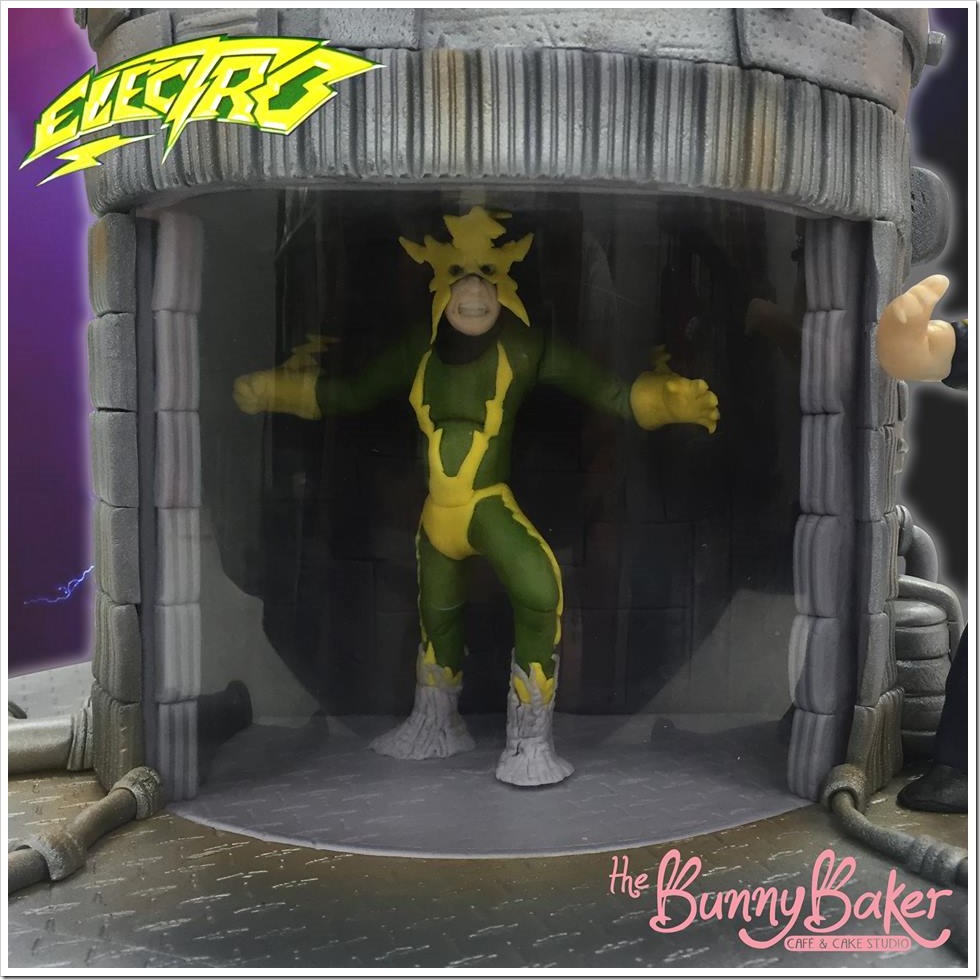 Here is a close-up of Electro. Notice that Electro's feet are covered in webbing. Obviously, he just escaped from Spider-Man and is recharging. I like how The Bunny Baker used the classic Electro costume instead of the movie costume. The classic costume is a green outfit with yellow shorts, boots, and gloves. There is a yellow electrical bolt design that begins at his boots and goes all the way up the side of his legs to his waist. There are also two yellow bolts of electricity on the costume's chest. He wears a green head coverings with five yellow electrical bolts on the front. The sculpting on Electro and the policeman are wonderful.