Zorica's Cake Art by Hajnalka Mayor made this stunning 3-D edible diorama of Hermione and Ron celebrating Harry's birthday with him. Hajnalka hand sculpted everything.
Hajnalka made this for the Harry Potter Themed cake collaboration – Birthday Mischief Managed. Birthday Mischief Managed is a worldwide collaboration of food artists to celebrate J.K. Rowling's 50th Birthday. The collaboration went live on July 31st, the date of J.K. Rowling's and Harry Potter's birthday.
I really like how the birthday cake looks like it was magical created by Hermione and that it is floating in the air.
The detail on the wooden bridge is terrific. The wood looks so realistic and I love the archways.
Hajnalka's sculptures are out of this world. Hermione is amazing. I really like Hermione's hair and the pleats on her dress.
The dress is so lovely
Ron and Harry
Close-up of Ron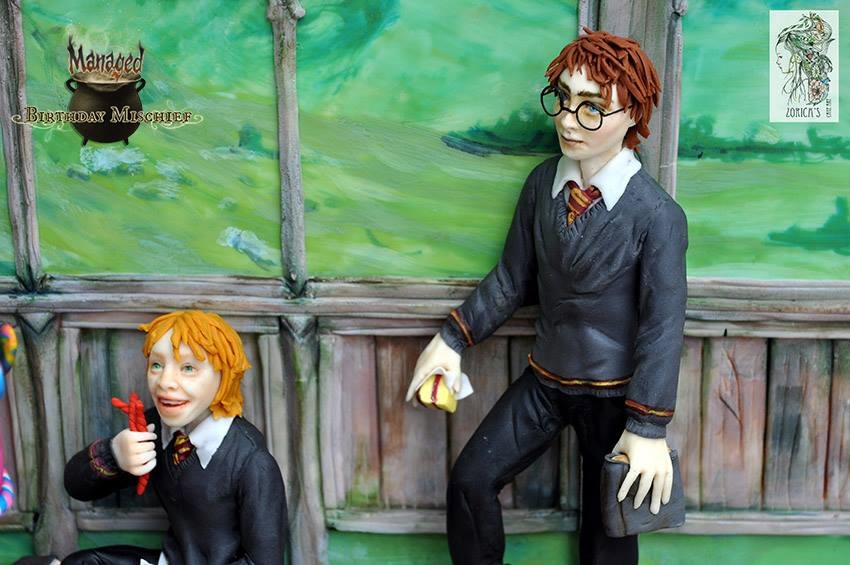 I love Harry's tousled hair and the creases in his sweater.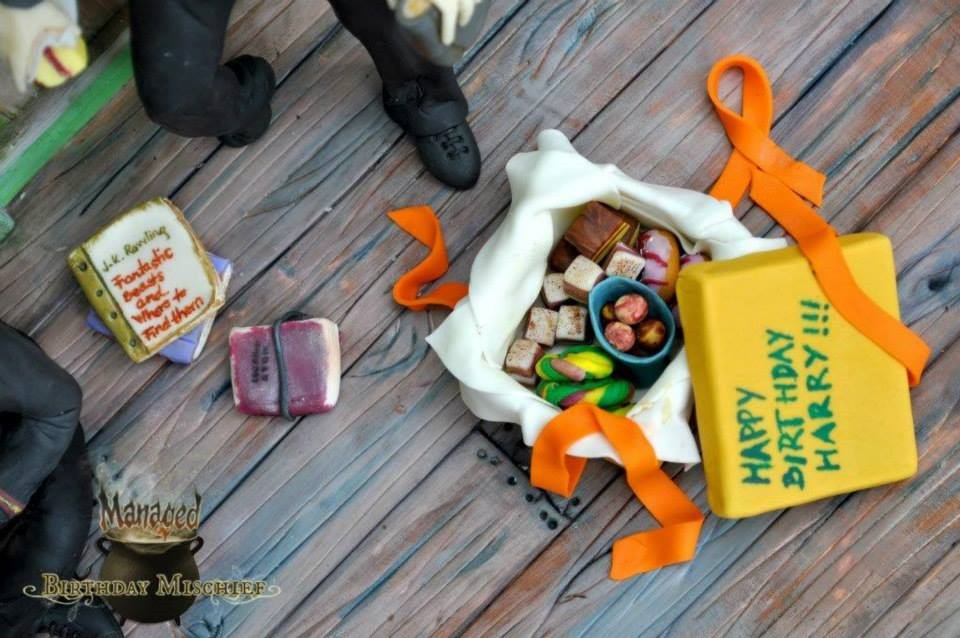 Notice J.K. Rowling's Fantastic Beasts and Where To Find Them on the ground. The orange ribbon that Harry's Birthday Present is wrapped in is a tribute to J.K. Rowling's mother – Anne Rowling who died from multiple sclerosis.