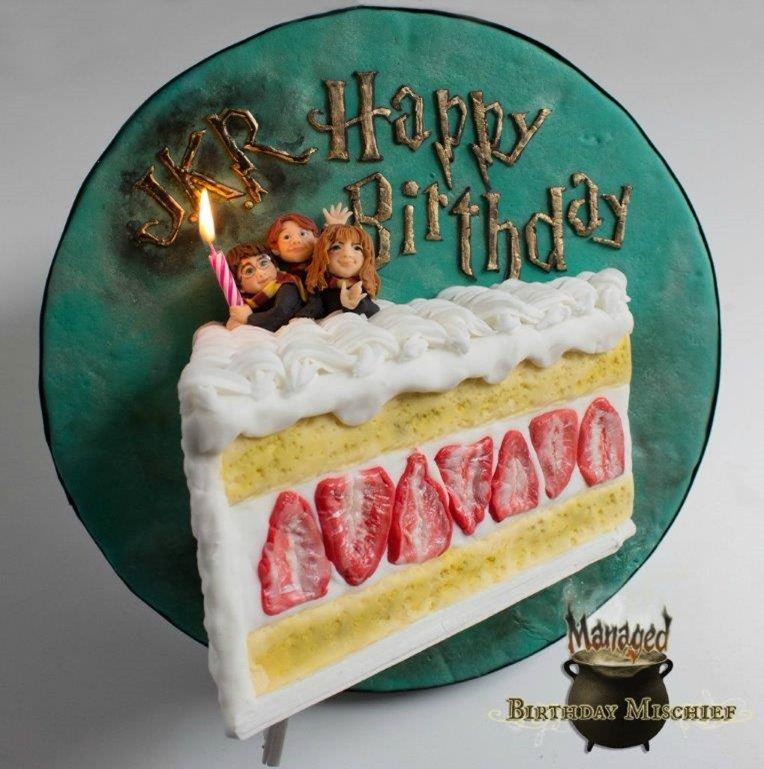 Mimicafe Union @New York made this wonderful J.K. Rowling Birthday Cake for the Harry Potter Themed cake collaboration –Birthday Mischief Managed.  Birthday Mischief Managed is a worldwide collaboration of food artists to celebrate J.K. Rowling's 50th Birthday. The collaboration went live on July 31st, the date of J.K. Rowling's and Harry Potter's birthday.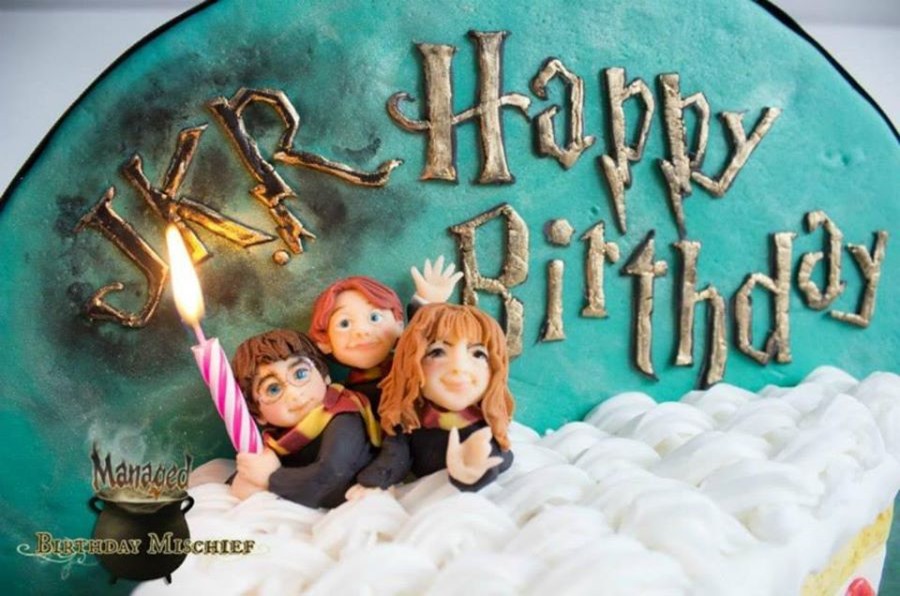 Sachiko figures of Harry, Ron, and Hermione are terrific.  It almost looks like they are popping out of the cake. I like how Harry is holding the birthday candle.  Notice that the words J.K.R Happy Birthday are written in the same font used as the titles of the Harry Potter books.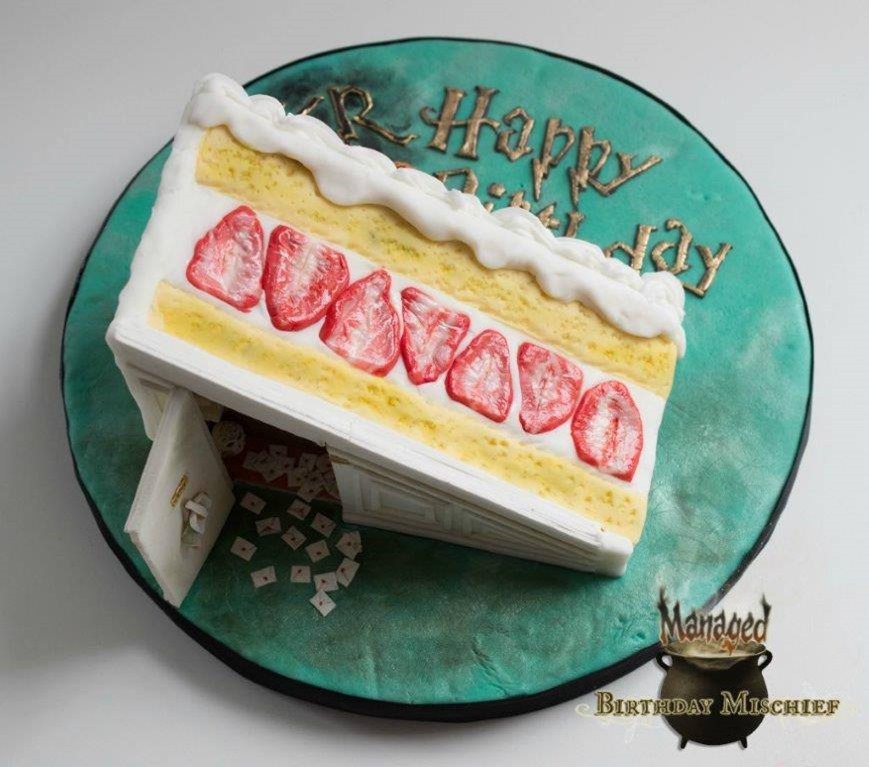 This magical Harry Potter Cake has a surprise inside – the Cupboard Under the Stairs!  I've seen cakes that are different colors and patterns inside, but I don't recall ever seeing a cake with a hidden door before.  The creativity of this cake is amazing!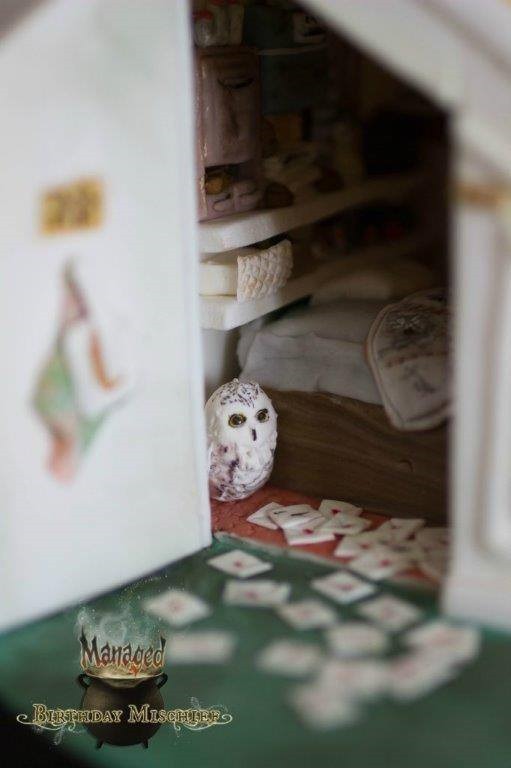 Here you can see an owl (Harry didn't have Hedwig at this point) and all the letters the owls were delivering.  I know many a child who was disappointed that an owl never showed up with their invitation to Hogwarts School of Witchcraft and Wizardry.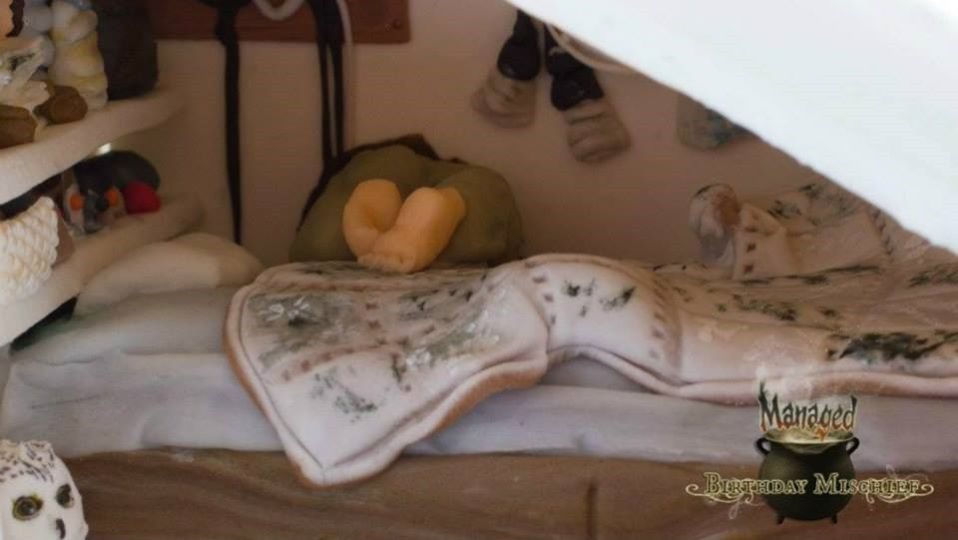 Here you can see Harry's bed, pillow, comforter.  Plus, a certain sleepyhead boy.  The detail inside the Cupboard Under the Stairs is wonderful. 
Sachiko made a video of this cool cake.