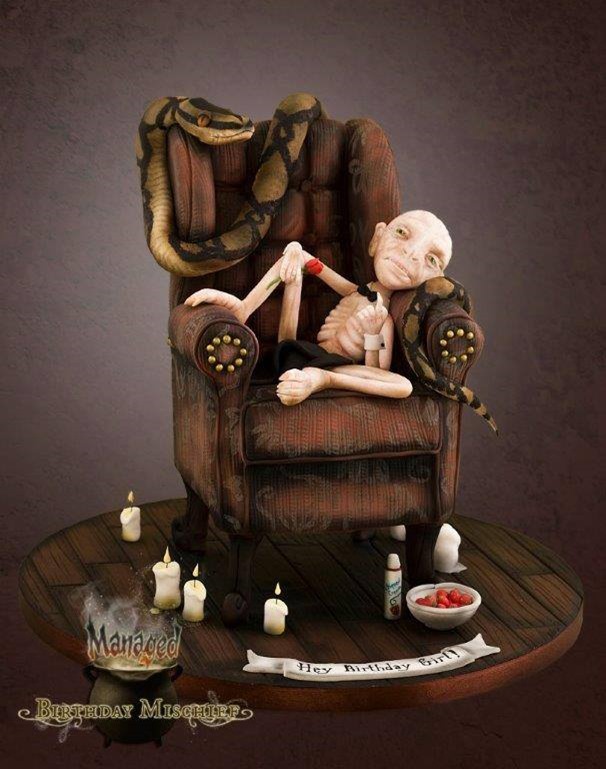 The Little Cherry Cake Company made this hilarious Lord Voldemort cake for the Harry Potter Themed cake collaboration – Birthday Mischief Managed. Birthday Mischief Managed is a worldwide collaboration of food artists to celebrate J.K. Rowling's 50th Birthday. The collaboration went live on July 31st, the date of H.K. Rowling's and Harry Potter's birthday.
One of the things I love about cake collaborations is that they gives cake artists a chance to play and have fun. Tracey's cake is a classic example of that. Having Lord Voldemort as a Chippendale Dancer is something I doubt a customer would have thought to order. But, since Tracey made this zany cake, I wouldn't be the least bit surprised if she doesn't get orders for more.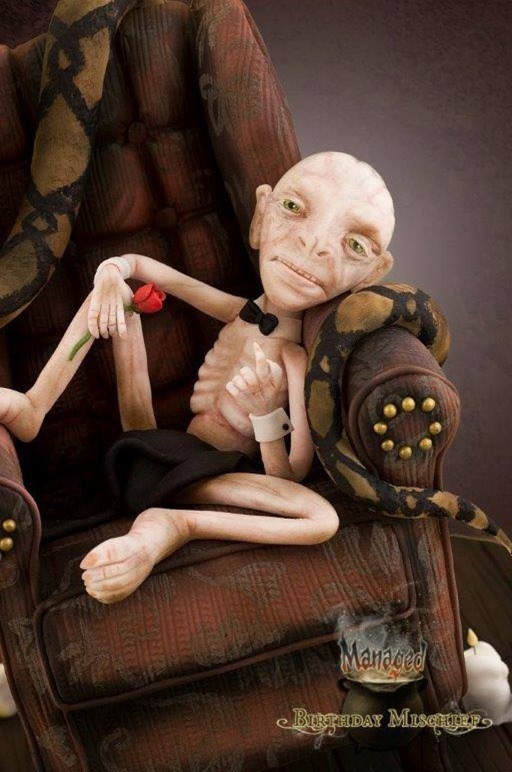 Is it just me or do Lord Voldemort's and Gollum looks like twins separated at birth?
Tracey's figure of Lord Voldemort is amazing! Lord Voldemort is lounging in an old cloth chair. He has the Chippendale white collar with black bow tie. He also has white cuffs. He is holding one red rose. He is gesturing come here with his index finger.
Nagini is wrapped around the chair.
The detail on the chair is amazing! It has wooden legs, brass studs, and the chair looks like expensive cloth. It is hard to believe that it is cake. The cake board is also terrific. It looks like an old wooden floor and it complements the chair perfectly.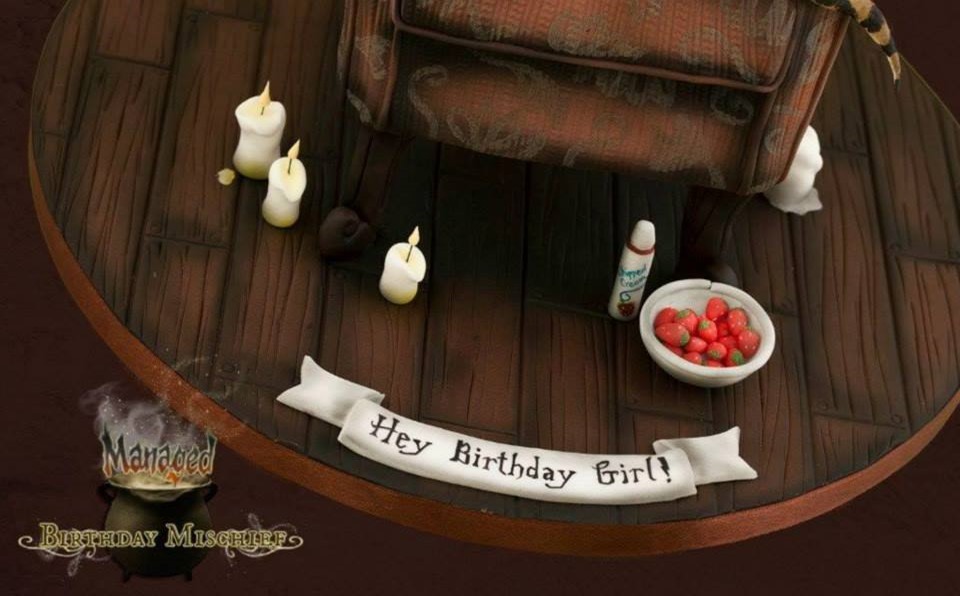 On the floor are candles, strawberries and whipped cream. There is a banner for J. K. Rowling that reads "Hey Birthday Girl!".