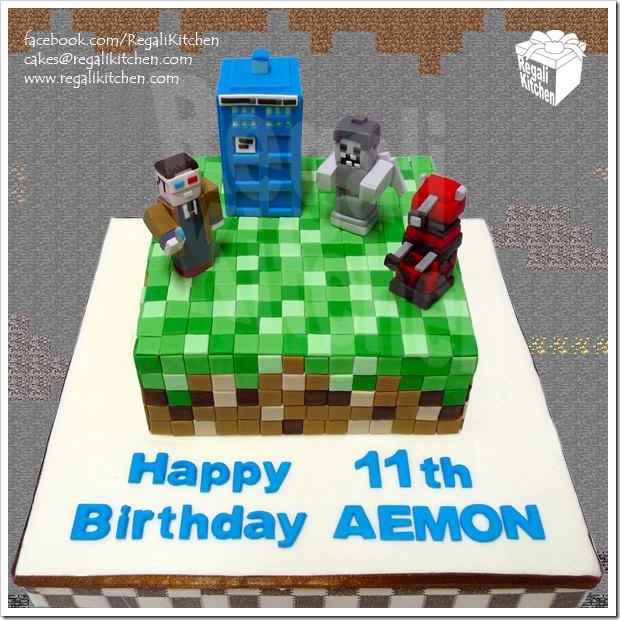 The Doctor has landed on many an odd planet during his travels, but few are as unusual as the world of Minecraft. This marvelous mashup was made by The Regali Kitchen. Talk about a cool cake to get for your 11th birthday. My son would have gone crazy over this when he was that age.
I love how both the world and all of the characters look like minecraft. What makes this cake so awesome is that the characters are based on actual minecraft skins. I found all three on PlanetMinecraft.com.
10th Doctor Minecraft Skin
Red and Black Dalek Minecraft Skin
Weeping Angel Minecraft Skin
Here is the minecraft version of the 10th Doctor, i.e. David Tennant. He is wearing 3-D glasses and has his sonic screwdriver in his hand. David Tennant wore 3-D glasses in the episode Doomsday. The images of David Tennant wearing 3-D glasses is popular in memes and has become one of the looks associated with the 10th Doctor.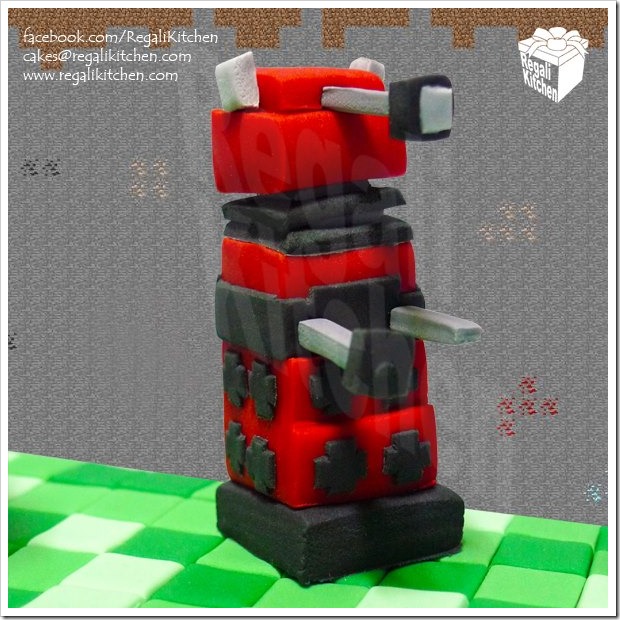 I think this Dalek is my favorite of the figures. The Dalek have always looks bizarre with their unusual appendages and studs on the their bottom halves. Because of this, they look terrific as minecraft skins.
Don't blink at this minecraft weeping angel.