This Fabulous Harry Potter Cake was made by Dragons and Daffodils Cakes. Harry Potter lived in the cupboard under the staircase in his muggle family's house. Letters from Hogwarts are scattered on the green carpeted floor around his room under the staircase.
The staircase was made using pastillage. Notice the detail of the stair spindles. Harry Potter and the brick wall was made using marzipan. The carpet was made form pastillage.
The outside view of the staircase has a Privet Drive sign with Hedwig, the white owl sitting on top. The brick is tan with darker tan bricks interspersed into the tan bricks. There are Hogwarts letters scattered on the grass outside the house. There are green bushes next to the house.
Harry Potter lived with his Vernon and Petunia Dursley and their son Dudley at 4 Privet Drive. Harry is their nephew. 
Harry's first letter from Hogwarts was addressed to Mr. Harry Potter, the cupboard under the stairs.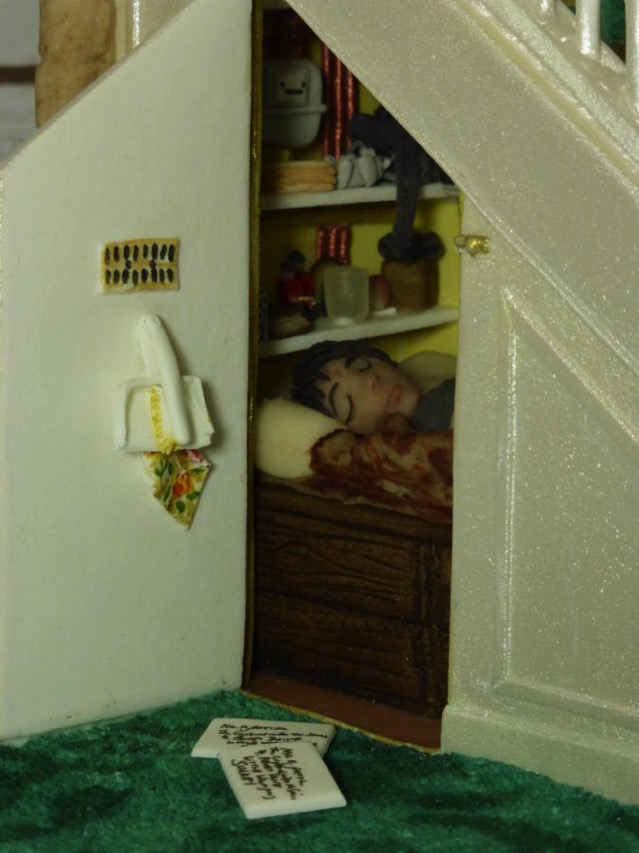 Here's Harry asleep in his bed. There are shelves above his head that contain various items. Two Hogarts letters are in front of the entrance to the cupboard.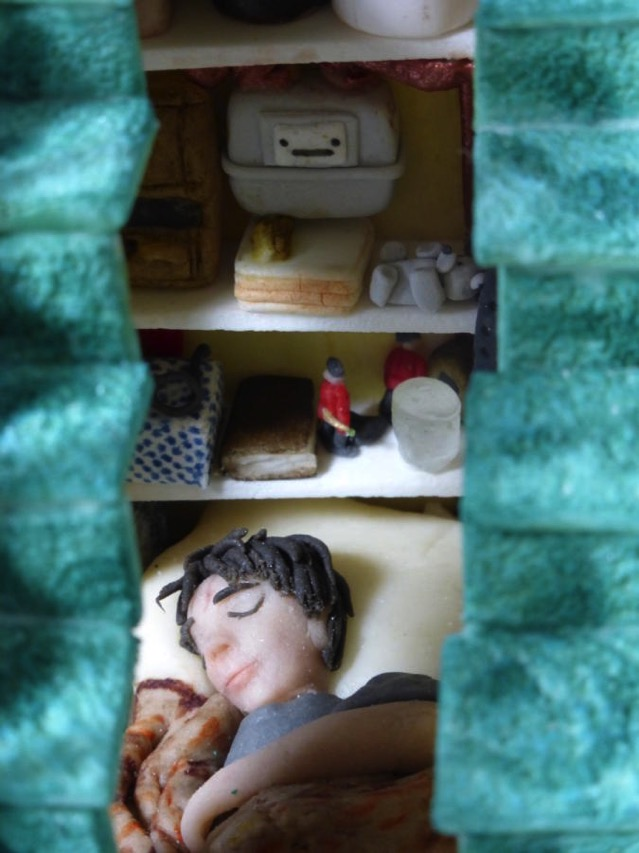 The shelves have books, a toolchest, figurines, and a glass. Harry's bed is just below the shelves.  There is a cut-away of the stairs so the contents of the room can be seen.
Harry's blanket is a multicolored brown color.