Image if Disney created a circus. One morning you wake up and finding circus tents being setup nearby by happy-hearted roustabouts. When you look closer you spot a flying elephant, a talking bear, and more magical creatures then you've ever imagined. That is the inspiration for this award winning cake.
Cake International, the most prestigious cake show in the world, was last weekend. Richard's Cakes made two mindboggling Disney Cakes for the show. Both won Gold Awards! Yesterday, I featuring their stunning Disney Princess Superhero Cake. Today, I'm featuring their Disney Circus Cake.
Here are some close-ups of this amazing cake: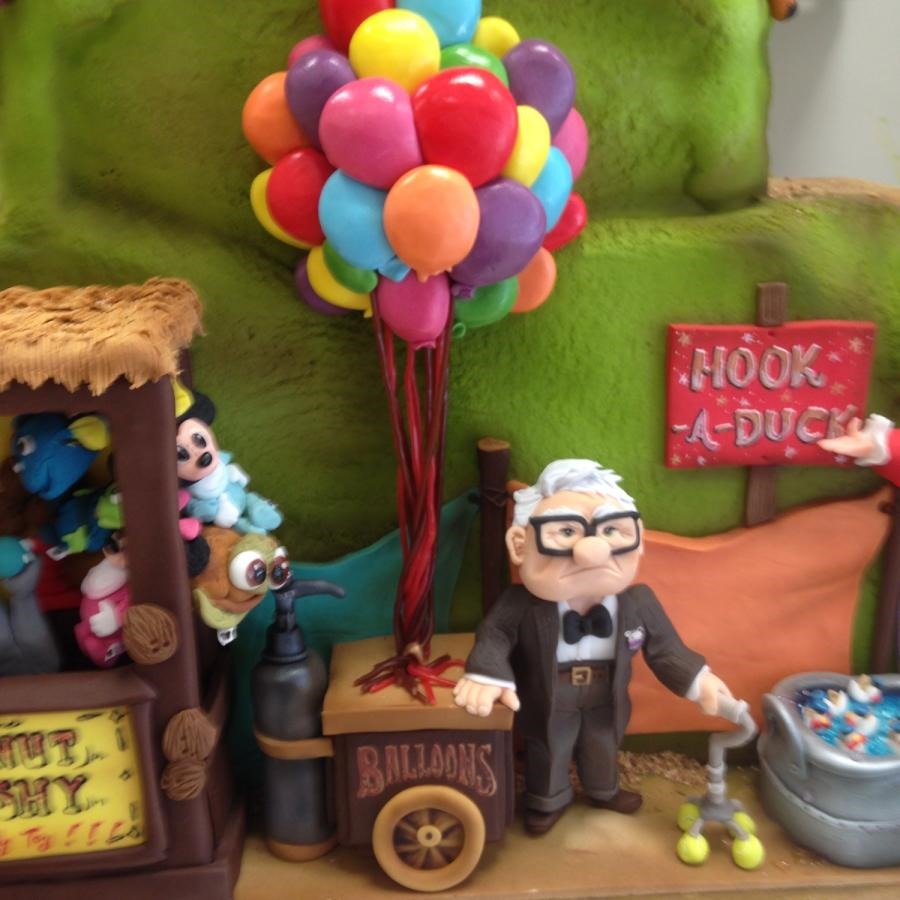 Carl Fredricksen is selling brightly color balloons. Carl is wearing his usual brown suite and bow tie. Unfortunately, even the magic of the circus doesn't bring a smile to Carl's face. He probably needs a visit from a friendly Wilderness Explorer to pick him up.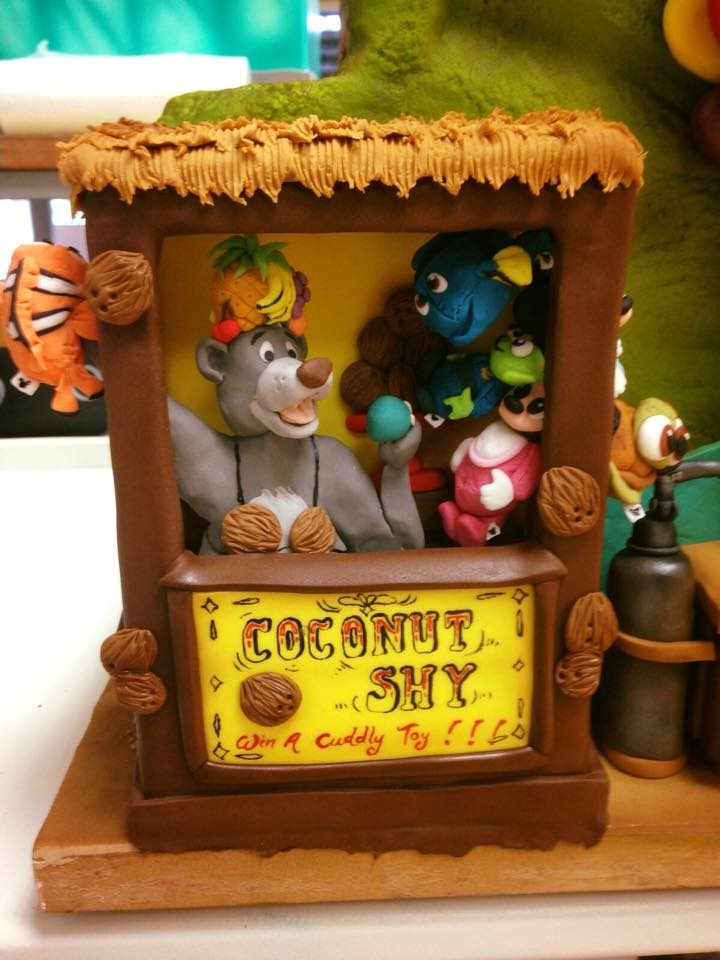 Baloo, dressed as a dancing girl, is running a booth. Instead of milk can, you have to knock down a stack of coconuts. The prizes are cuddly stuffed toys of babies Mickey and Minnie Mouse, Nemo, Dory, and Crush. I really like how the booth looks like a wooden hut with a thatched roof.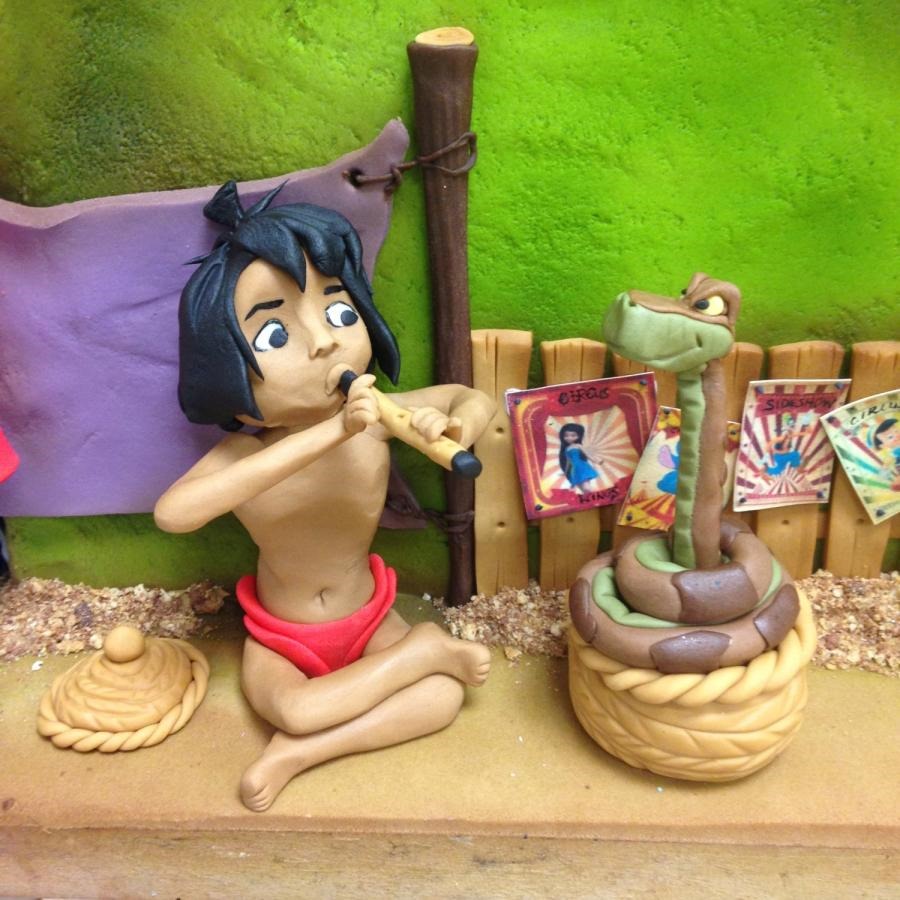 Mowgli is a snake charmer and the snake he is charming is Kaa. I really like the role reversal, because in Disney's Jungle Book, Kaa hypnotizes / charms Mowgli.
Hercules is a the circus Strong Man. Hercules is wearing a traditional strong man suit and is sporting a moustache.
Esmeralda, the finest girl in France, is the bearded lady.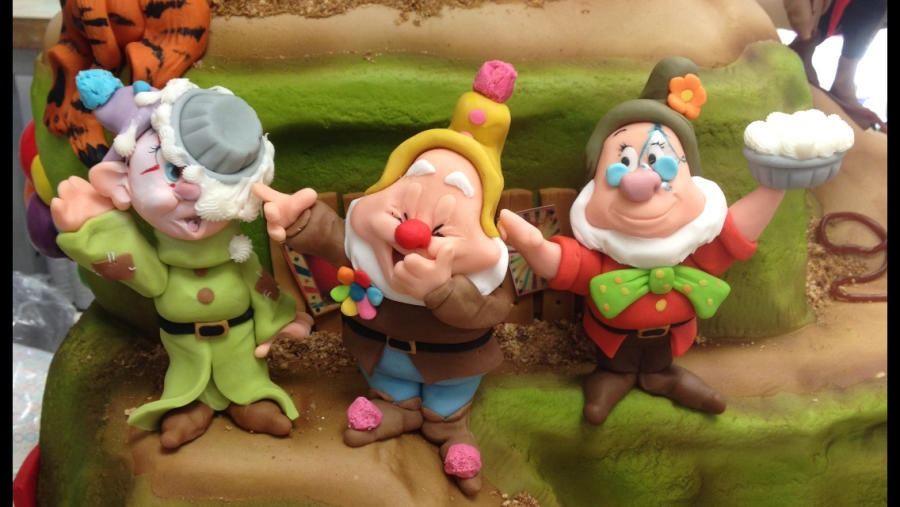 Dopey, Happy, and Doc are clowns. I hope Happy is still laughing after Doc smashes a pie in his face.