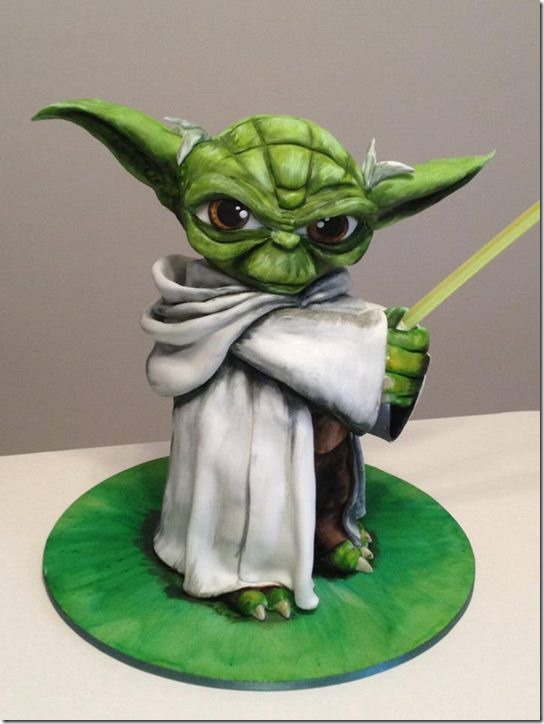 This terrific Clone Wars Yoda Cake was made by Jazzy Cakes by Hanie Oag. This cake is the spitting image of Yoda from the animated series Clone Wars. Yoda looks like he stepped out of the television and onto the cake board. I think my two favorite parts of this cake are Yoda's eyes and robe. The detail on Yoda's eyes are amazing. The folds, texture, and the use of a dirty white and grey coloring make his robe look it has been through some tough times.
Yoda is standing in defensive position. He is staring straight ahead and looks to be concentrating on what is in front of him. His body is turned slightly to the side. His feet are planted apart. His lightsaber is on and held to one side. Yoda looks like he could easily defend himself with this lightsaber from this position.
One thing I didn't realize is that look of Yoda changed over the seasons of Clone Wars. This wonderful cake is based on what Yoda looked like during the first four seasons. In season five, Yoda went from having two tufts of hair at his ears to having a larger amount of hair on his head. His eyes lids were larger and more wrinkled. Plus, his hands and feet were redesigned slightly.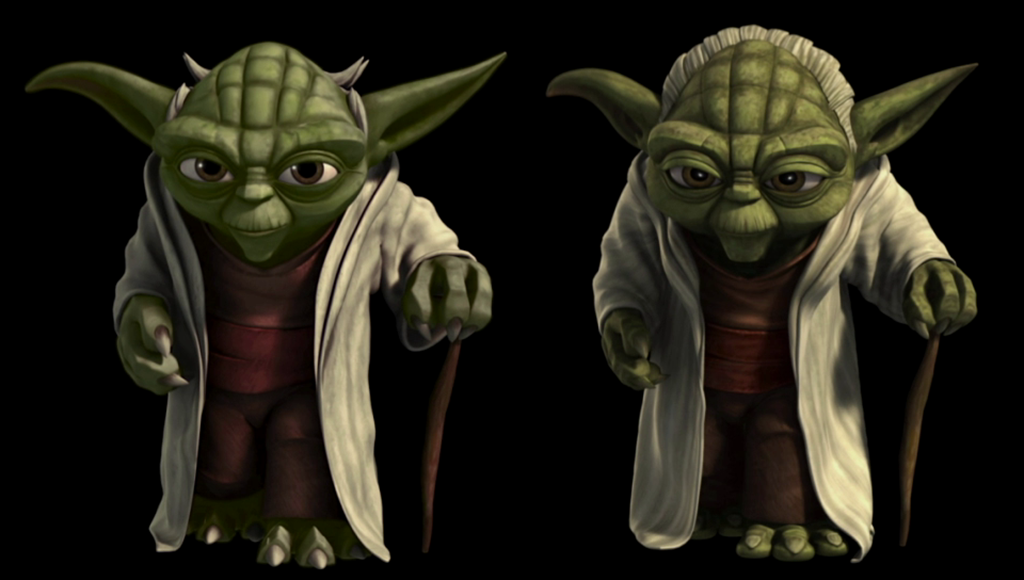 Here is an image from Wookieepedia that shows how Yoda was redesigned for Season 5.