This Cute Baymax Bread was made by Momo's Obentou.
Who knew that bread could be so cute! This is a yummy treat for a Disney Big Hero 6 fan.
Baymax has a separate piece of dough for his head, body, arms, and legs. The separate pieces are laid side by side and then baked together to make one cute Disney character.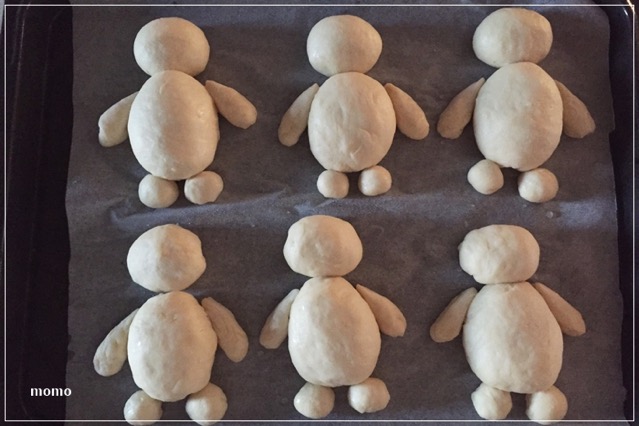 Here is a picture of Baymax before the eyes and access port are drawn onto him.
Here's some great Big Hero 6 Cupcakes and Daifuku to go with this cute Baymax Bread.
Check out these Big Hero 6 Kyaraben choices for great lunches: Superb Easy Baymax Bento Box, Terrific Big Hero 6 Bento Box, and Marvelous Baymax Bento Boxes.