These Splendid Baymax Cupcakes, Cake Pops, and the Daifuku below were made by Momo's Obentou.
Baymax's head and body are on top of these cute Disney Big Hero 6 cupcakes. There is a little red heart on each Baymax.
The cupcake recipe has been included on Momo's Obentou. The recipe for these cupcakes can be found on Momo's Obentou Blog.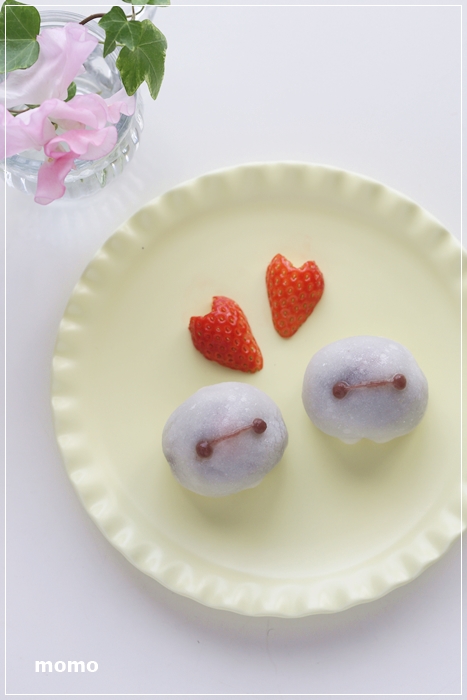 Another great dessert choice are these Strawberry Daifuku made from handmade bean jam. The face was drawn with a small amount of Strawberry bean jam mixed with a little bit of water. Two sliced strawberries are on top of the two Baymax heads.
These Baymax Cake Pops are another great Big Hero 6 Dessert.
Check out to the Superb Easy Baymax Bento Box lunch and the Terrific Big Hero 6 Bento Box and Marvelous Baymax Bento Boxes for great Big Hero 6 Kyaraben go with these desserts.