If you give a monster a cookie,
he's going to ask for a glass of milk.
When you give him the milk,
he'll probably ask you for a straw…
The first time I saw this adorable cake, I thought of Laura Numeroff and Felicia Bond classic children's book – If You Give a Mouse a Cookie. This cute Cookie Monster 2nd Birthday Cake was made by My Sweet Art.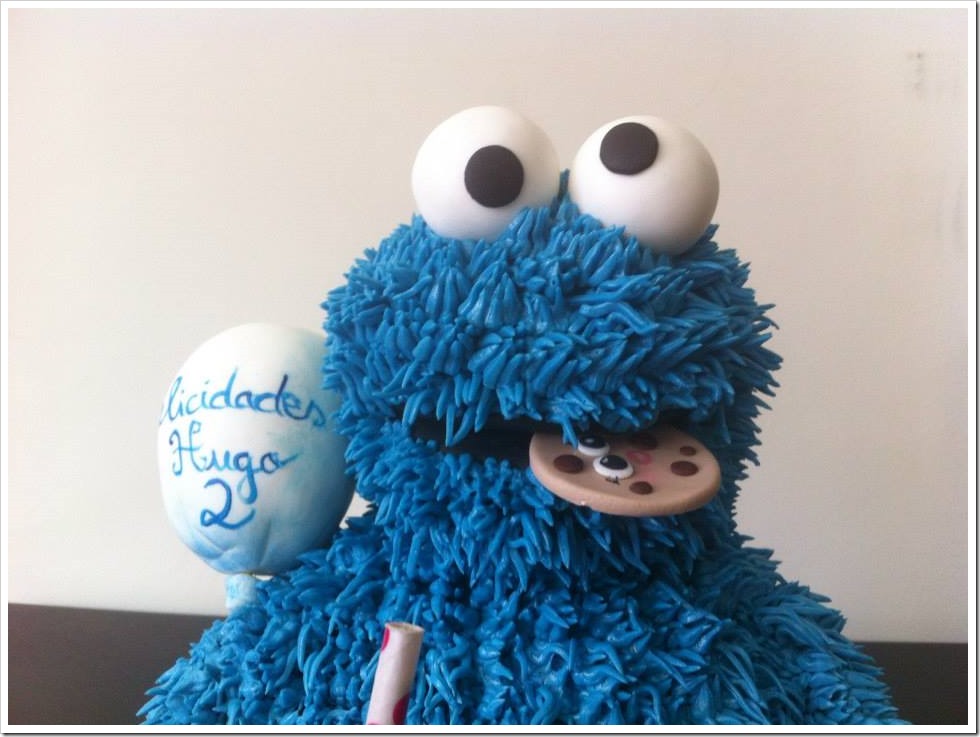 Cookie Monster is terrific. I've made an Elmo cake before, so I know how hard it is to get Cookie Monster's fur perfect. Notice he has a 2nd birthday balloon behind him.
As cute as Cookie Monster is, the milk and cookies are even cuter. The milk and cookies have smiles, frowns, eyes, and eye lashes and are too cute to eat!