This Marvelous Mouse and the Motorcycle Cake was made by The Little Cake Shop. Ralph S. Mouse is on his red motorcycle. Ralph S. Mouse is the star of Beverly Clearly's series of children's books.
This wonderful Mouse and Motorcycle were made using cake, Rice Krispies Treats, modeling chocolate, fondant, and isomalt.
The motorcycle looks so realistic like it could actually move down the road. The isomalt headlight looks like glass and the silver trim looks like metal.
Ralph S. Mouse has on his black riding goggles and his white scarf around his neck.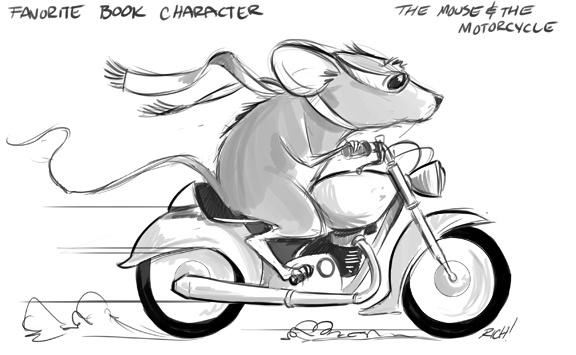 The cake was based on this great drawing of the Mouse on the Motorcycle by Rich Werner.