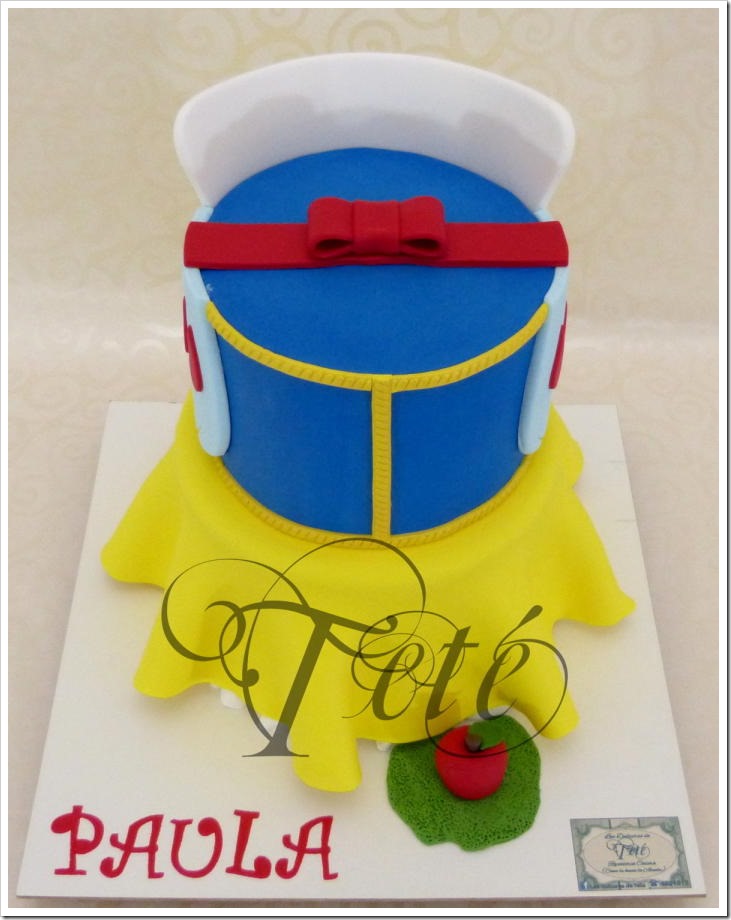 This terrific Snow White Dress Cake was made Teté Cakes Design. I really like the unique design of this cake.
This is a two layer cake that looks Snow White's dress. The bottom layer of the cake is yellow and has pleats just like Snow White's dress. You can even see the white layer of the dress underneath. The top layer of the cake is blue with gold trim. On the side are the blue and red shoulders of Snow White's dress. The back of this layer has Snow White's white collar. This layer is topped off with a red bow like the one in Snow White's hair. It is a really cool way to represent Snow White's iconic dress.
In front of the cake is an apple. While this vanilla cake with chocolate ganache looks yummy, I wouldn't recommend eating the apple!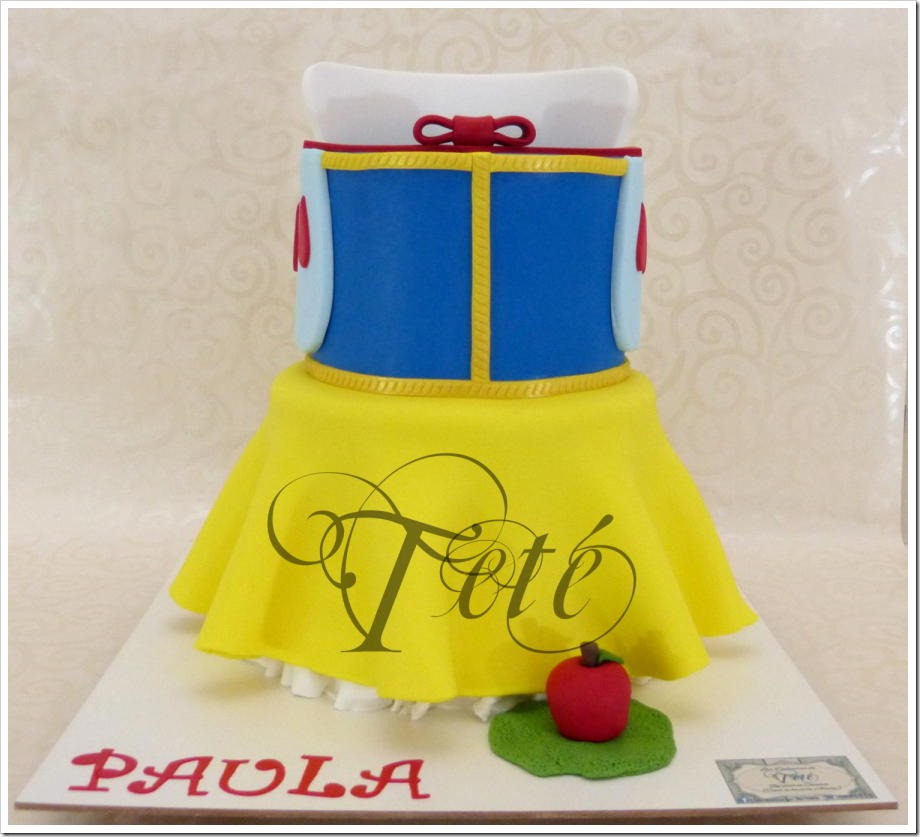 Also, check out these wonderful Snow White Cakes and Cookies.