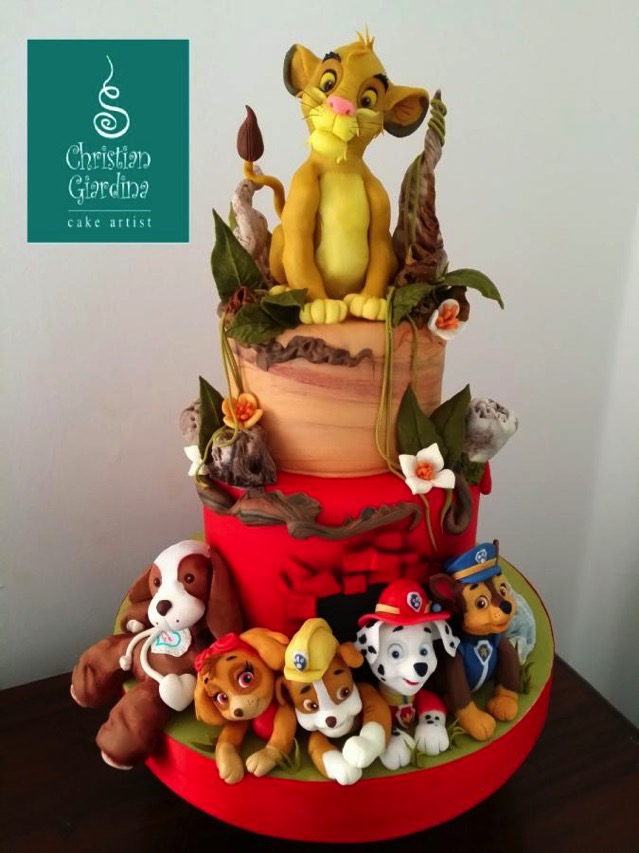 This Awesome Lion King Meets PAW Patrol Cake was made by Christian Giardina. This cake was made for a little boy whose cartoon heroes were Simba and the PAW Patrol.
Simba is the King of the Hill on this Disney Cake. Samba is perched on Pride Rock overlooking his future kingdom.
The PAW Patrol is below him. The PAW Patrol has Marshall in his EMT Fire Fighting Uniform. Rubble is wearing his yellow construction hat. Chase is wearing his Police uniform. Skye is wearing her flight goggles.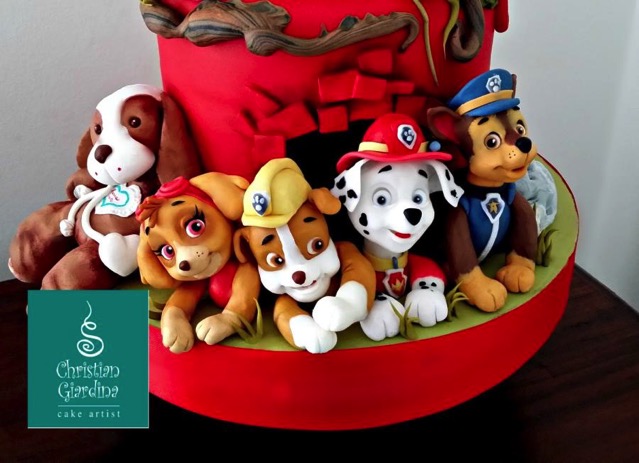 Also, check out these wonderful Lion King Cakes and Cookies.