This Terrific Lion King Cake was made by CuriAUSSIEty Cakes.
This Terrific 3rd Birthday Cake has 3 tiers where the bottom tier is a carving of Mufasa and Scar onto a tree trunk, the middle layer is a 3-D Simba, and the top tier is Timon and Pumbaa with the moon in the background.
This cake was made for Icing Smiles for a little boy's 3rd birthday party.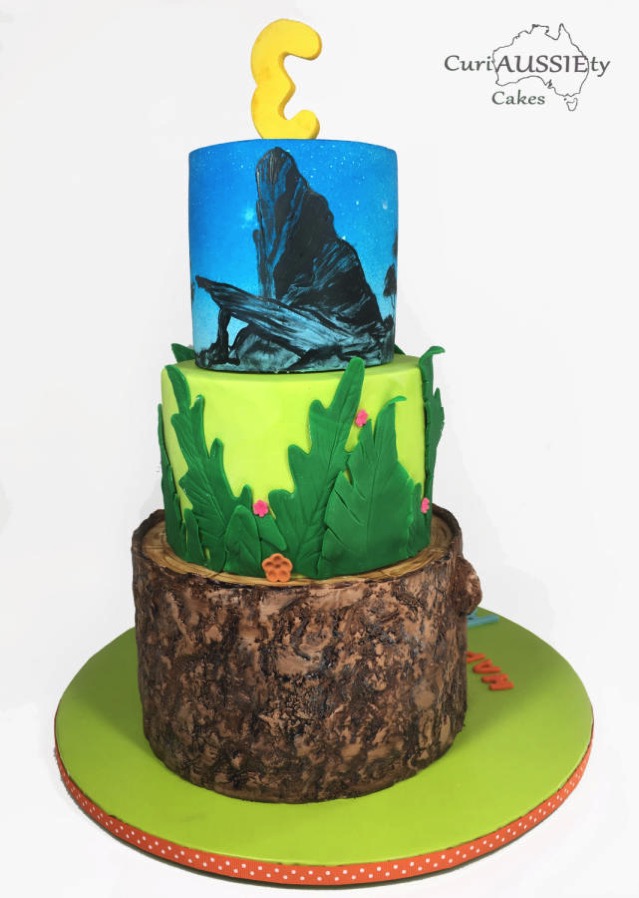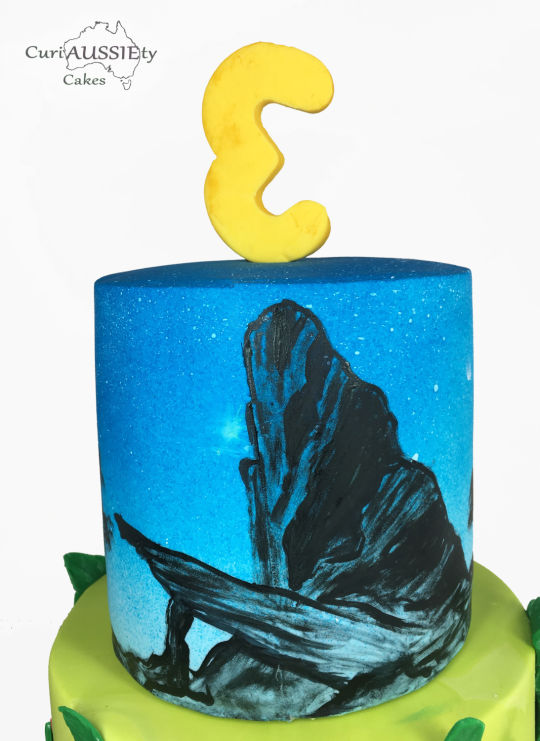 Pride Rock is hand-painted on the other side of the top tier.
Simba is 3-D. It looks like layers of modeling chocolate were used to build him so that he has dimension. He has fishing line for his whiskers. It looks like modeling chocolate green leaves are on either side of him so that he is peeking out of them.
A close-up of the tree carving of Mufasa and Scar that are wood burned into the tree trunk for the bottom tier.