Check out these cool Star Wars: The Force Awakens Cookie Pops. These cookies feature a First Order Stormtrooper, Kylo Ren, and BB-8. I've blogged about Amigalletas' Star Wars Cookie Pops in the past. But, I'm featuring them again because she updated her designs and include characters from The Force Awakens.
All three cookies show above look great, but I think BB-8 is my favorite of the three.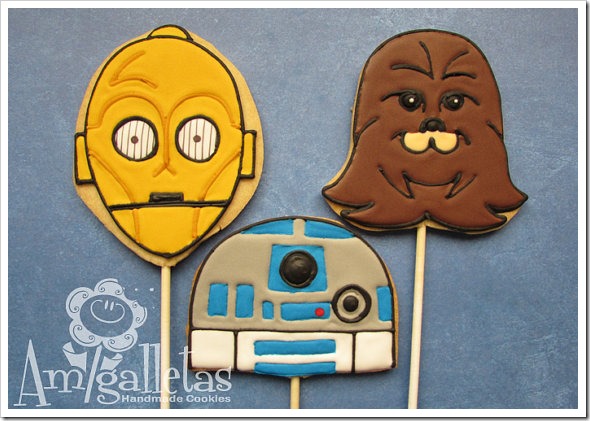 Here are C-3PO, R2-D2, and Chewbacca who were also in The Force Awakens. I really like this updated C-3PO cookie. The lines on the face and his eyes are terrific.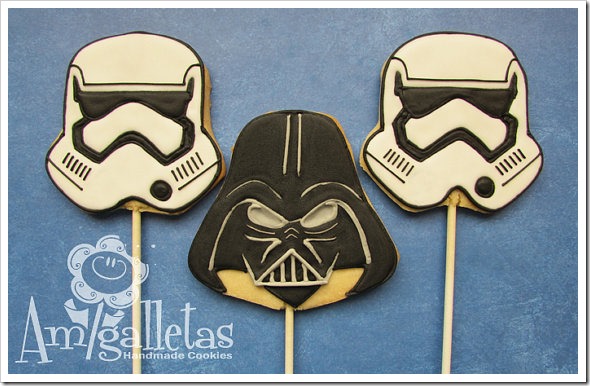 Here is Darth Vader surrounded by First Order Stormtroopers. I like how the eyes in Darth Vader's helmet are cutout. It makes them really stand out. The First Order Stormtrooper cookies are terrific. The detail on their helmets is wonderful.
Last but not least, here are Boba Fett and Jango Fett Cookies.
Like these cookies? You can order these and other cool cookie pops from Amigalletas on Etsy.