This Superb Mickey Mouse Birthday Cake was made by CUPCAKES & DREAMS. This Disney favorite is smiling up at the birthday child to make this child feel like the star on their birthday.
The artist did a great job of recreating an edible likeness of Mickey's smiling face. The cake board is red with yellow stars. The birthday name is written on a white banner at the bottom of the cake.
Each of Mickey's ears is a single cupcake sized cake covered in black fondant. Mickey's face is a round cake covered in black fondant. His facial features are added in 3D tan, white, and pink modeling chocolate or fondant.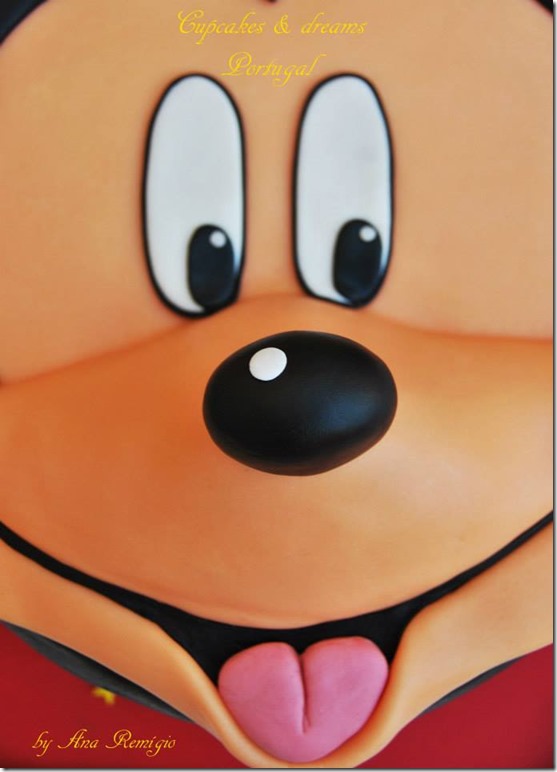 More magical Mickey Mouse cakes and cookies can be found here.