Deadpool Wedding Cake Topper
This cute Deadpool Wedding Cake Topper was made by Genefy Playground. Their wedding cake toppers are handmade from wood and clay and are designed to be saved as a keepsake.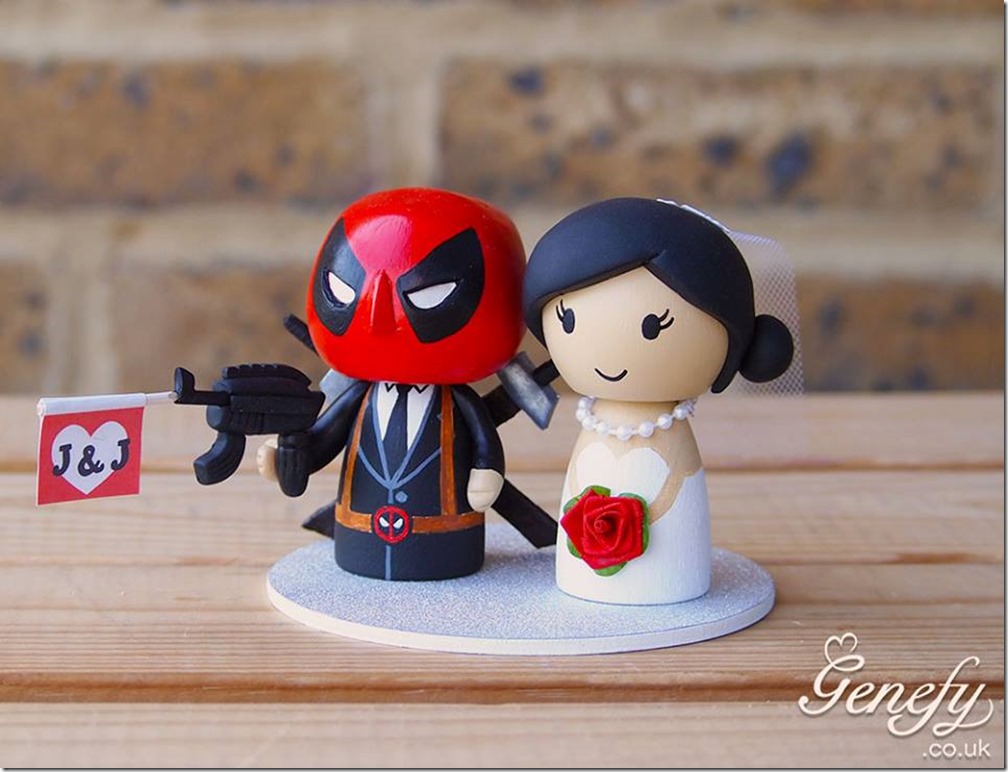 Deadpool's lovely bride is wearing a sleeveless white wedding dress. She has white pearls and a white lace veil. She is holding one large red rose.
Deadpool is wearing a black suit with grey trim. He has on a white dress shirt and black tie. But since this is Deadpool, he is also wearing his mask. He had his two katanas strapped to his back. The harness for his katanas cover the back of his suit jacket and the straps come around the front. Where they join at the waist is the Deadpool symbol. For Deadpool, only having two katanas is pretty close to be completely weaponless so he also has a machine gun in one hand. In a really cute touch, a flag with the bride and groom's initials are sticking out the gun.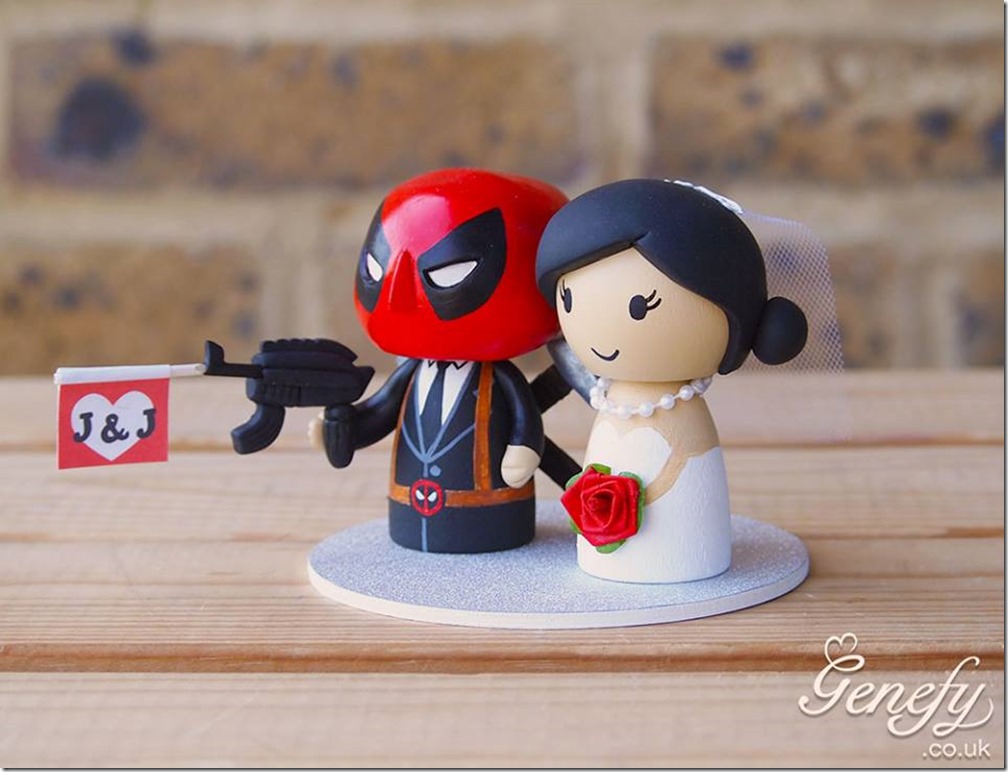 I like how the Katanas are almost as large as Deadpool.
For more wonderful super hero wedding cake toppers, check out these posts:
Adorable Black Panther And Storm Wedding Cake Topper
Beautiful Belle And Batman Wedding Cake Topper