This wonderful Gruffalo Book Cake was made by Mother and Me Creative Cakes. I love the unique design of this cake. This is book cake features a page from the picture book The Gruffalo
by Julia Donaldson and Alex Scheffler. The text is printed just like in the book, but the illustrations have been turned into stunning 3-D creations. It isn't just the Gruffalo and the mouse that are 3-D. Every rock, blade of grass, and tree is also 3-D. This awesome cake is like an edible pop-up book.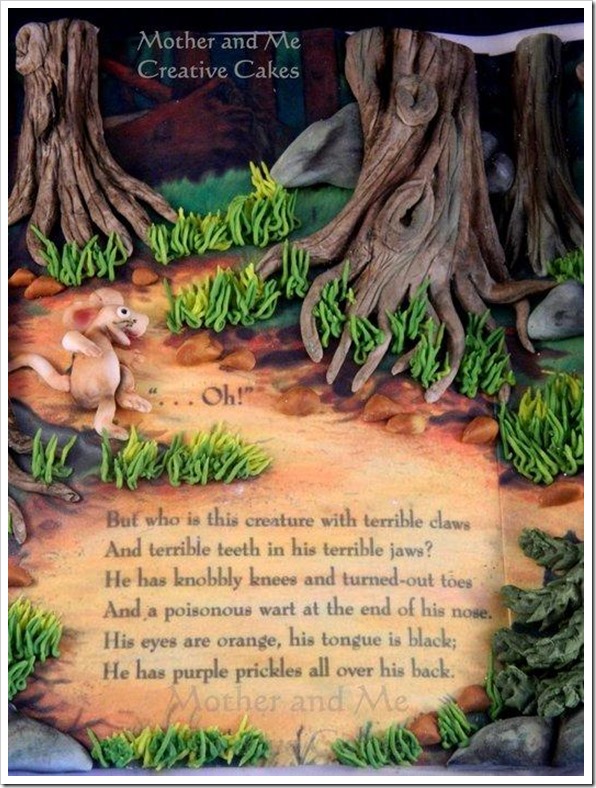 I love how there is texture everywhere except for the space where the text is. The detail on the rocks, trees, and grass is wonderful.
Oh help! Oh no! It's a Gruffalo!