These Marvelous Earth Day Cookies were made by Marta Torres from The Cookie Lab located in Portugal.
This Cake is part of the United Nations of Sugar Art (UNSA) Earth Day Collaboration: Acts of Green. This event focuses on the beauty of our planet, its animals, and its people. It will touch on the damage that is being done to our environment and how that damage is affecting humans and animals alike.
Here's Marta's bio:
Marta Torres is originally from Lisbon, Portugal.Marta started out her professional career in banking- a completely different world from cookie dough and piping bags, but after marrying, her husband ́s work took her to Brazil, Hong Kong, Japan and Spain.Her sudden move from Tokyo to Madrid left her jobless. She attended her first cookie decorating class in Madrid and it was more for therapy than anything else. It wasn't love at first sight, royal icing was unfamiliarand challenging.After 6 hard months of practice, Marta entered Julia Ushers ChristmasCookie Contest and won first prize (Julia Usher ́s Cookie Connection site),she became well known among cookie artists and cookie lovers. After seeingher work, Marta started to get invitations to teach cookie decorating allover the world. USA, Switzerland, Italy, Spain, France, Ireland, Russia, Turkey, Singapore, Philippines, Mexico and Portugal are the next stops for her classes.Marta ́s work has been featured in magazines, blogs, even national television. A Portuguese Cake Decoration magazine Bolos Decorados created a Special Edition on just her work and other magazines in Spain, France and Portugal also routinely publish her work. Marta continues to win awards and was one of the 3 finalists of TheCookier of the Year 2014 from the site Cookie Connection.A big nomination came this past December as a Finalist of Cake Master Awards magazine – 2015 Awards, in the Category of Cookie Award (Aka, Cookie Oscars)Marta has been involved in International Collaborations featuring someof the top Sugar Art artists in the world, for instance "Gardens of the World Collaboration"; "Getting to Zero" a project on HIV awareness; "Avant Garde Cake" Collaboration and is currently involved in 3 other similar projects.Royal Icing and cookies has certainly changed her life, she looks backand then realizes it has only been 3 years since she starteddecorating cookies but so much has happened between then and now that it is life changing.
Here's Marta's description of the cookies:
When I was invited to be part of this collaboration, I new immediately that I wanted my Cookies, which I called "Black Devastation", to convey a message and call for awareness to the general effects of Oil Spill.It ́s chemical constituents are poisonous, and can affect organisms either by exposure to ingestion or inhalation or external through skin and eye irritation. From human beings to small fishes, invertebrates, coat feathers and fur animals we all are victims and suffering the consequences of this accidents, that should be avoid. (The bird cookie was inspired by an art work by Scarlet Isis).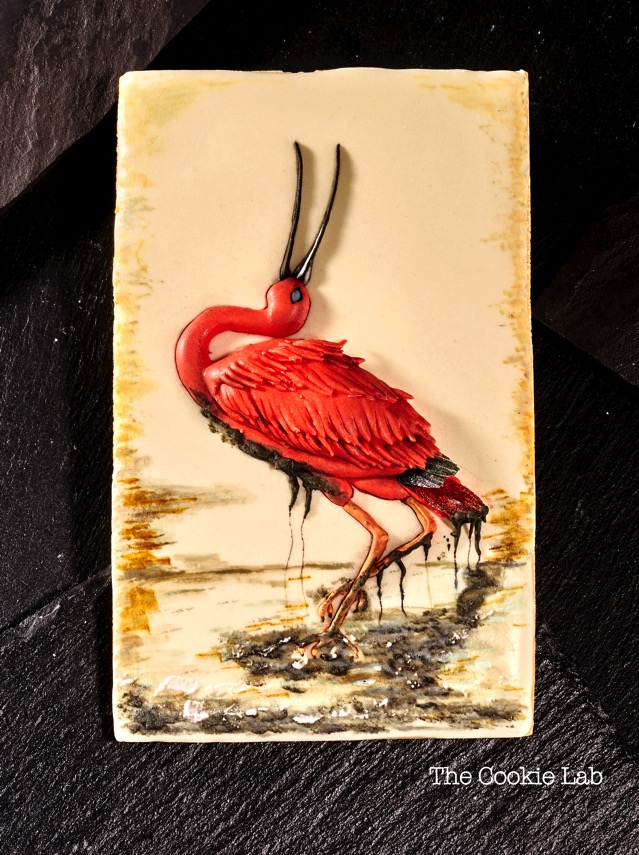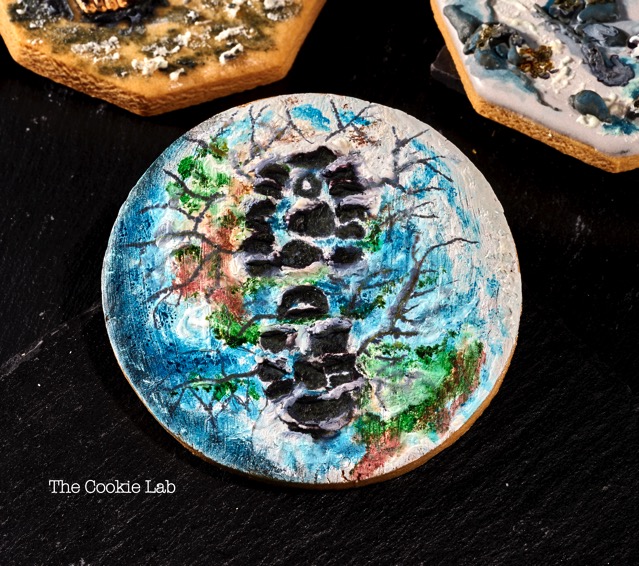 Please check out the other great Earth Day Cakes and Cookies at Acts of Green.