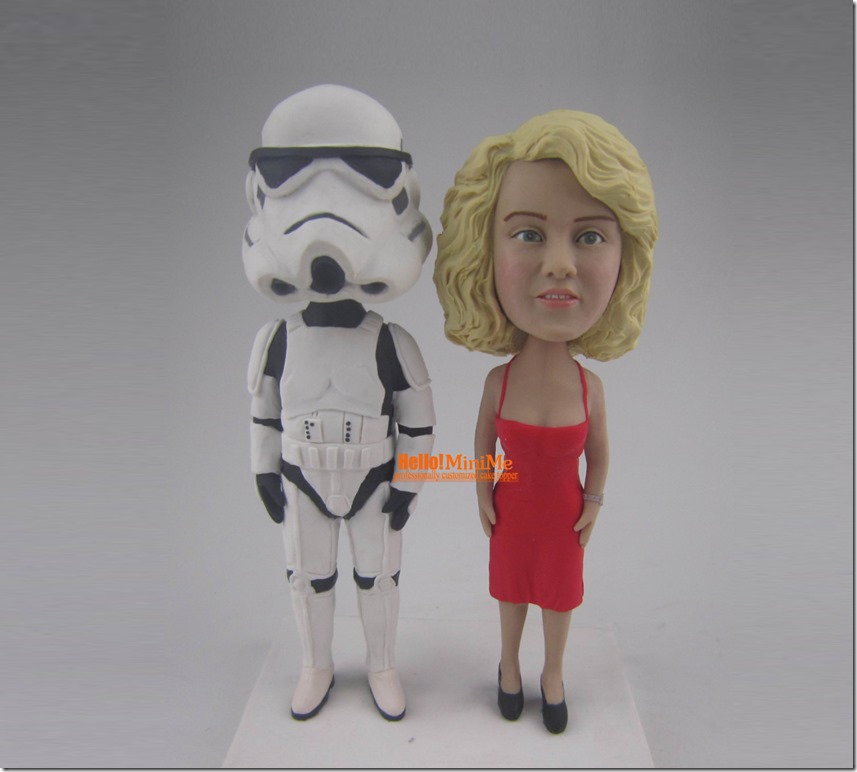 Hellominime

makes custom bobbleheads and wedding cake toppers. I love their Star Wars / Battlestar Galactica Wedding Cake Topper. It features a Stormtrooper Groom marrying Number Six. The groom is wearing a traditional Stormtrooper outfit while the bride is wearing Number Six traditional red dress with black shoes and a bracelet.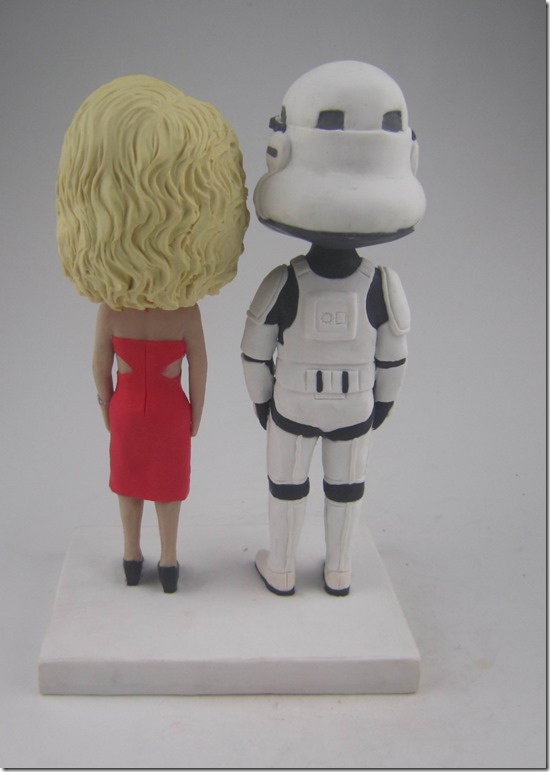 Here is a rear view of this awesome wedding cake topper.
While researching this cake topper, I found cool piece of trivia that I didn't know. Tricia Helfter's character was named number 6 as a tribute to Patrick McGoohan character on the classic TV Show – The Prisoner.