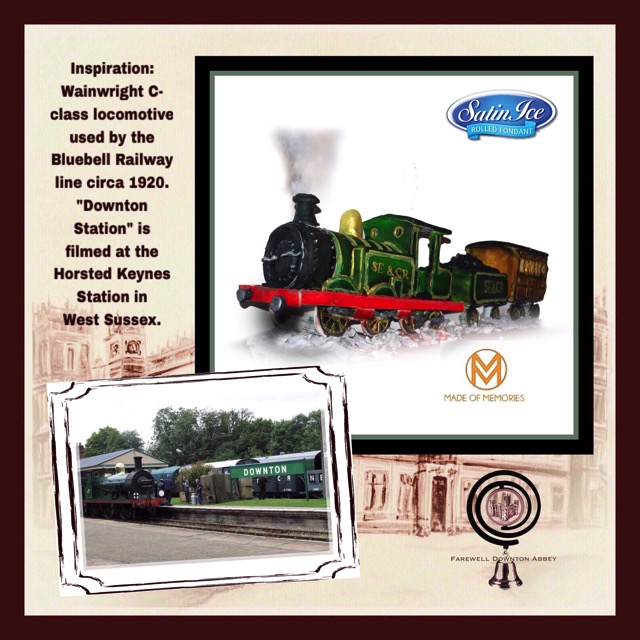 This Fabulous Downton Abbey Cake inspired by Wainwright C-class Locomotive was made for the Downton Abbey Themed Cake Collaboration – A Sweet Farewell To Downton.
This Terrific cake was made by Steph Parker from Made Of Memories in Warwickshire, UK.
Here is Steph's description of her Terrific cake:
I was overjoyed when asked to participate in this wonderful collaboration with such an amazing group of artists. As a mechanical cake decorator I wanted to focus on some form of vehicle. The steam train is right up my street, I looked through many an image of steam locomotives of the era and found the station in which the scenes were filmed. I built the structure and hooked the front of the train up to a smoke machine to make real steam pour from the engines. I wanted to portray the final episodes by emulating departure, which hopefully makes the viewer think of the next chapter. 
This edible Wainwright C-class locomotive looks wonderful.  As it says in her description of the cake, the Wainwright C-class locomotive was used by the Bluebell Railway line around the year 1920. The "Downton Station" is filmed at the Horsted Keynes Station in West Sussex.