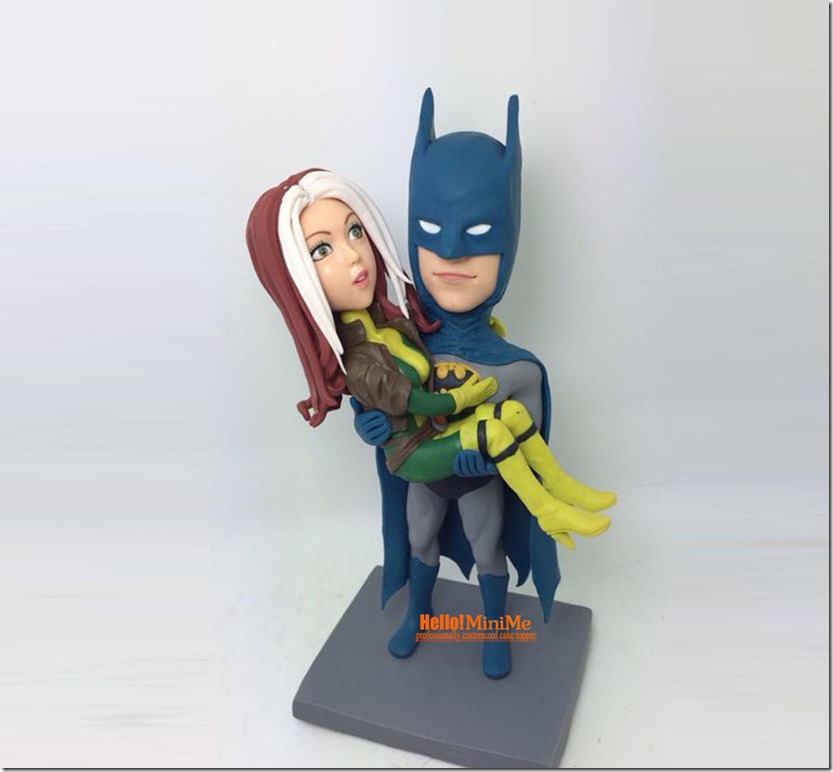 Watch out Batman! Gambit is going to be upset when he hears that you've married Rogue.
Hellominime makes cool custom bobbleheads and wedding cake toppers like this gorgeous Batman and Rogue Wedding Cake Topper. Batman is holding Rogue in his two arms. Batman is wearing his traditional grey and blue costume with the yellow chest emblem. I've been binge watching Batman '66 recently, so I was glad to see Batman in this costume. I can see this version of Batman falling in love and getting married.
Rogue is wearing her traditional green and yellow costume with her leather jacket and belt. Rogue has brown and white hair. You can't see much of Batman's face because of the cowl, but you can see Rogue's face and it is wonderful. The detail on the eyes, nose, and mouth are terrific.
Check out more terrific Batman Cakes