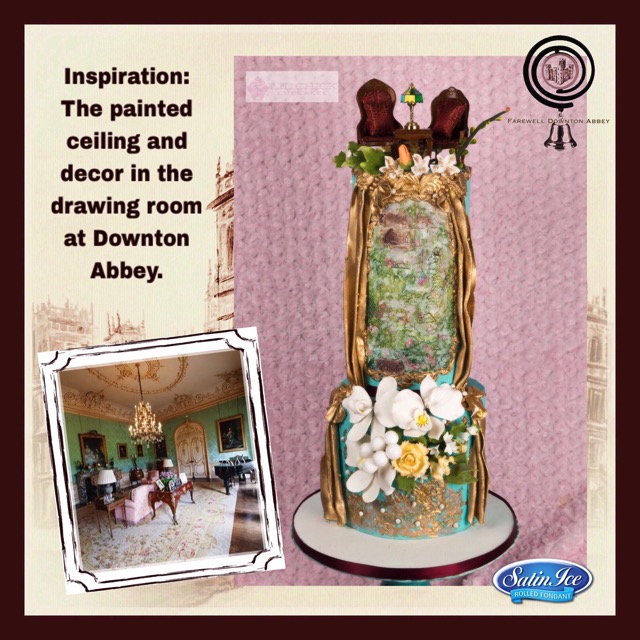 This Superb Downton Abbey Cake inspired by The Drawing Room was made for the Downton Abbey Themed Cake Collaboration – A Sweet Farewell To Downton.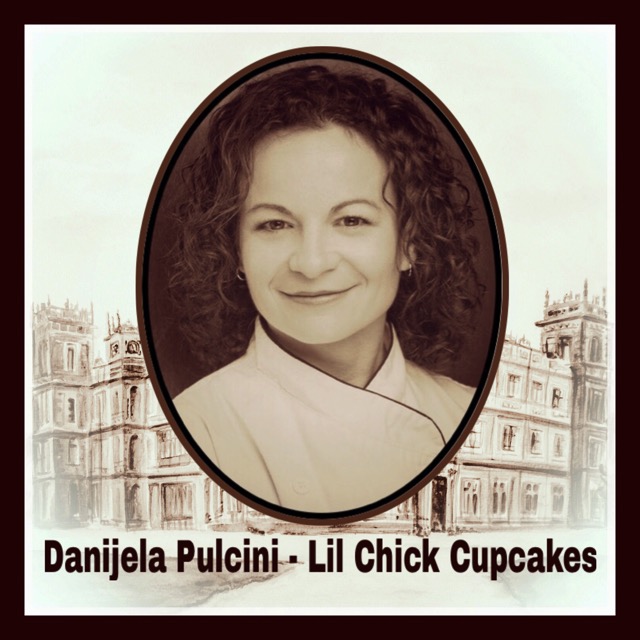 This Superb cake was made by Danijela Pulcini from Lil Chick Cupcakes.
Here is Danijela's bio:
Hi I am Danijela from Toronto, Ontario and I am the owner of Lilchickcupcakes.  I started baking when I was a child but I did not realize that baking and decoration would take over all my drive and passion.  I love making sweets of all kinds but making people happy one cake at a time is my mission! I love creating new and exciting cake art and my biggest competition is always me. 
My techniques for cake decoration are quite unusual.  I have a design sitting in my head for a long time before it becomes a cake.  Sometimes I will go with it the way it is.  Sometimes I completely change it, but I still try to keep with the theme and custom design.
I always use naturals and quality ingredients I enjoy making the older style buttercreams, but am always looking for a new innovative ways to use it in my sweets and cakes.
Art is a big part of my cake decorating, as well as making cakes with buttercream that looks clean and almost fondant-like. I enjoy playing with different mediums such as isomalt, wafer paper, rice paper and of course sugar.   I adore flowers so making them is fun past time. 
I really enjoyed this collaboration as it lead me through very creative journey. 
At the top of this Superb Dwonton Abbey Cake are two Drawing room chairs and a table with a lamp on top. The rest of the cake nicely reflects the colors of the Drawing Room.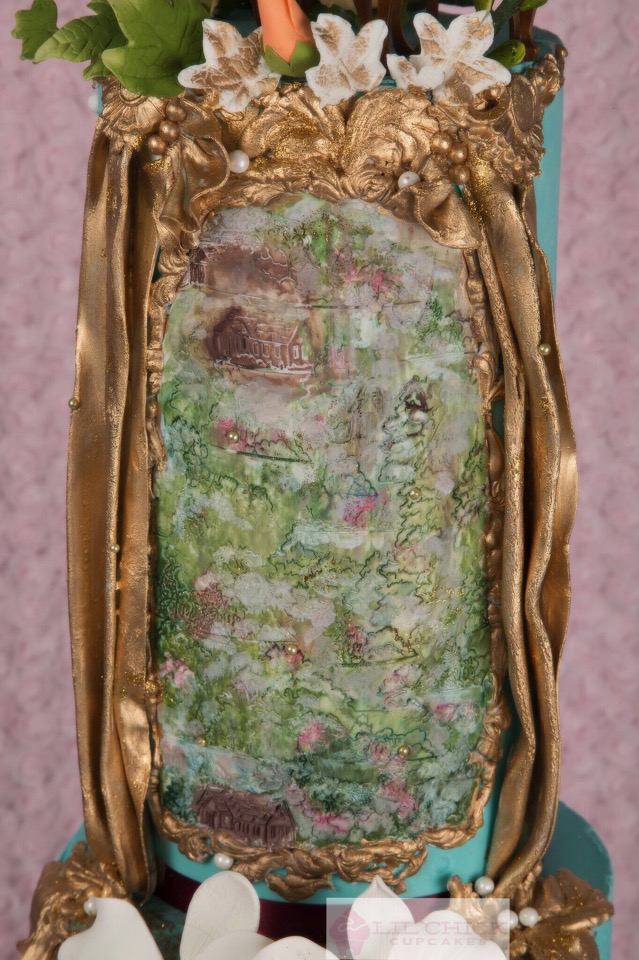 The detail of the cottages and floral pattern is amazing.
Here's a close-up of the gorgeous flowers on the cake.