This Splendid Downton Abbey Cake inspired by Lady Mary and Matthew's wedding was made for the Downton Abbey Themed Cake Collaboration – A Sweet Farewell To Downton.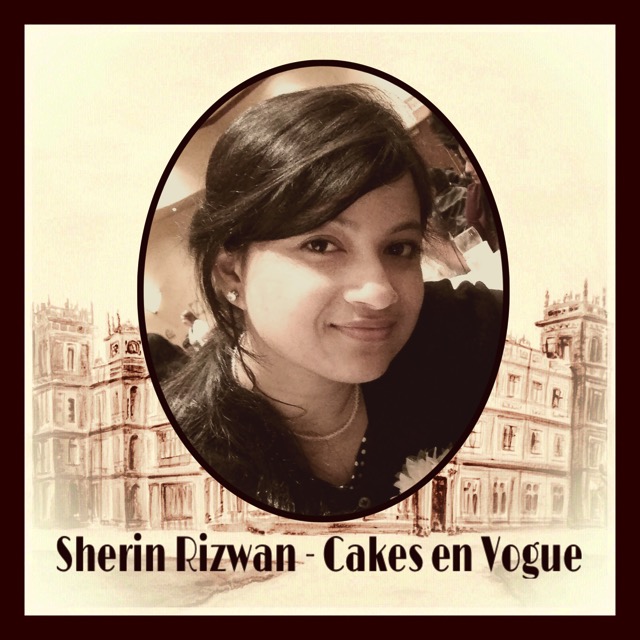 This Splendid cake was made by Sherin Rizwan from Cakes en Vogue in Bothell, Washington.
These are wonderful edible figures of Lady Mary in her wedding dress and Matthew standing beside her. Matthew is wearing a black jacket, a grey vest, and a gold ascot. Lady Mary is wearing a white wedding dress and a long white wedding veil. The veils extends all the way down to the bottom of the tall cake layer.
There are two short white cake layers at the bottom of this multitiered Downton Abbey wedding cake.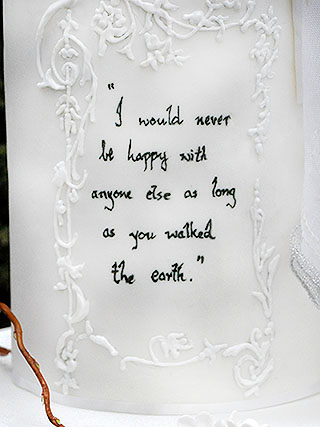 Matthew Crawley's quote of " I will never be happy with anyone else as long as you walked the earth," is written on the side of the cake. There is a white border of vines around the quote on the cake.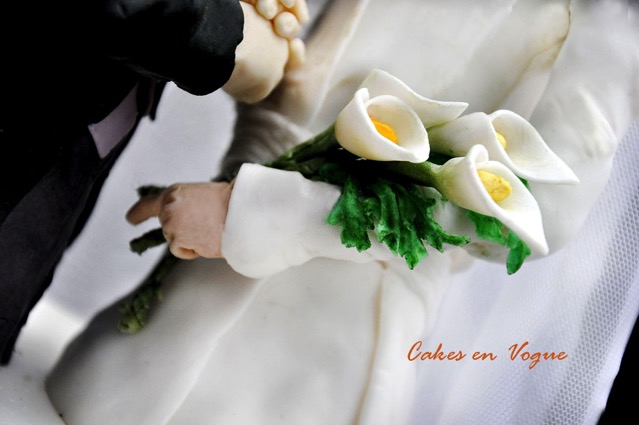 Here's a close-up of the wedding bouquet of white calla lilies.