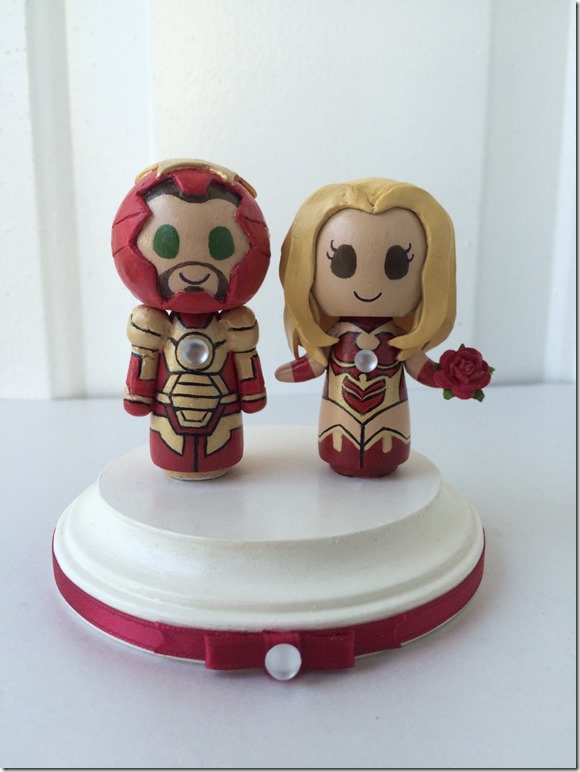 This great Wedding Cake Topper featuring Iron Man and Rescue was made by Little Vows. The cake topper features two kokeshii peg dolls standing atop a 3/4″ wooden base. They are decorated with paint, clay, and rhinestones. In Marvel Comics, Rescue is Pepper Potts codename when she is wearing her armor.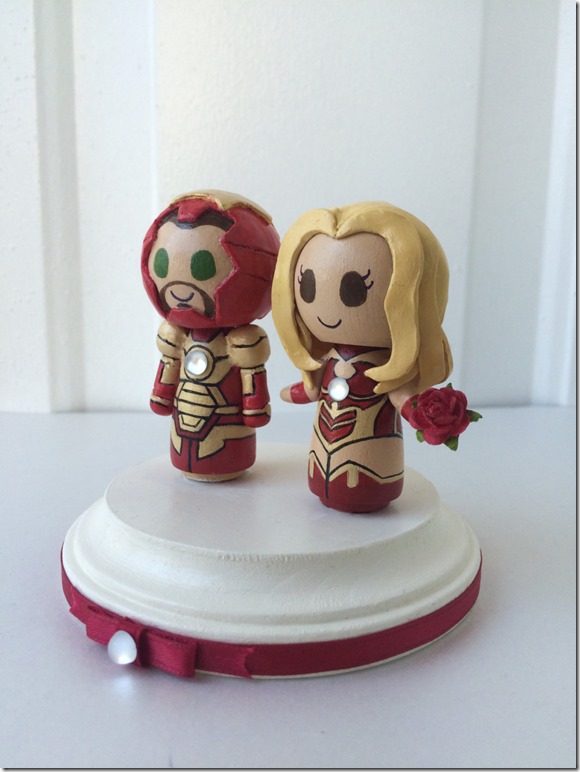 The dolls of Iron Man and Rescue are terrific. The detail that Giselle puts into these two character is terrific. I really like that she used a rhinestone for their arc reactors. I also like how Rescue isn't wearing a mask and that Iron Man's mask is open so that you can see the bride and groom's smiling faces.
This and other awesome geek wedding cake toppers can be ordered from Little Vows Etsy Store.