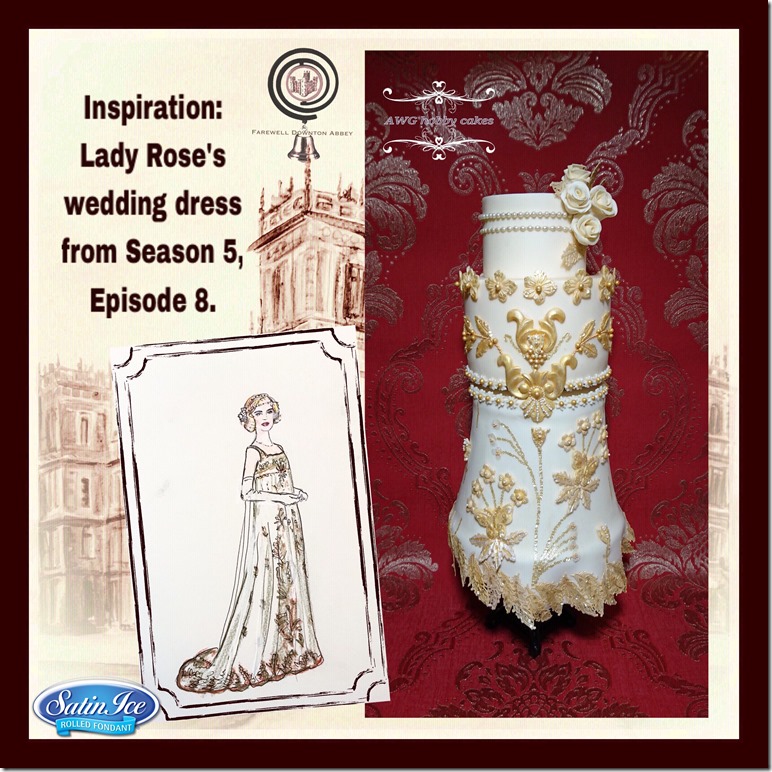 This lovely Downton Abbey Cake Based On Lady Rose's Wedding Dress was made for the Downton Abbey Themed Cake Collaboration – A Sweet Farewell To Downton.
This lovely cake was made by Wallace Gumeringer from AWG Hobby Cakes.
Here is Wallace's description of her beautiful cake:
My cake was inspired by the breathtaking vintage wedding dress Lady Rose wore on her special day, after Rose fell in love with Atticus Aldridge, son and heir of Lord and Lady Sinderby. They first meet in the pouring rain when Atticus offers to help Rose with her bakery goods which she purchased for some Russian refugees. "Lady Rose's fairy-tale wedding dress was, in reality, found in a charity shop. Costume designer Anna Mary Scott Robbins scouted vintage shops on Portobello Road, Notting Hill and Paris' vast flea market in Clignancourt, when she came across the fairy-tale gown. The gorgeous wedding dress reflected Lady Rose's delicate and feminine style, featuring dainty gold sequins and embellishments and a sweeping circular train."The blushing bride paired her gown with a pearl headpiece, which was fastened on with cream roses that matched Lady Rose's bouquet." I fell in love with this piece and just had to "cake it"!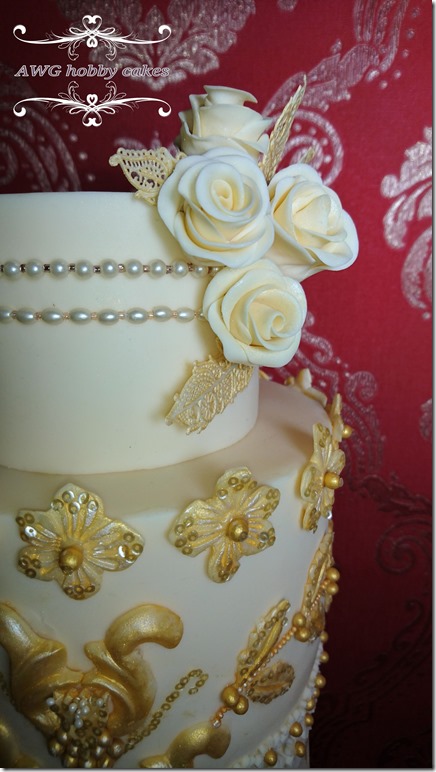 Want to see more gorgeous sweets inspired by Downton Abbey? Remember to visit – A Sweet Farewell To Downton.