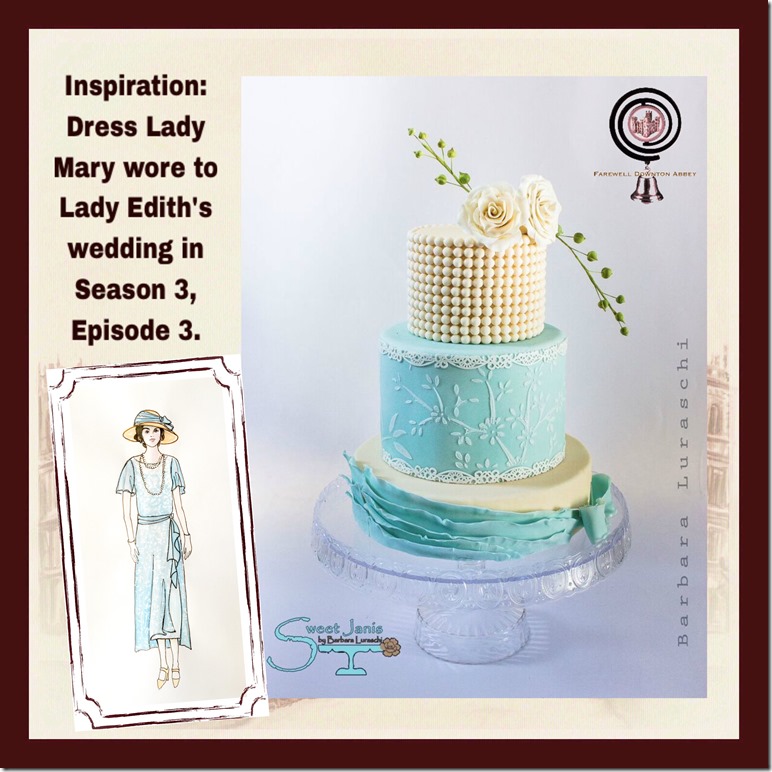 This beautiful cake based on the dress that Lady Mary wore to Lady Edith's wedding made for the Downton Abbey Themed Cake Collaboration – A Sweet Farewell To Downton.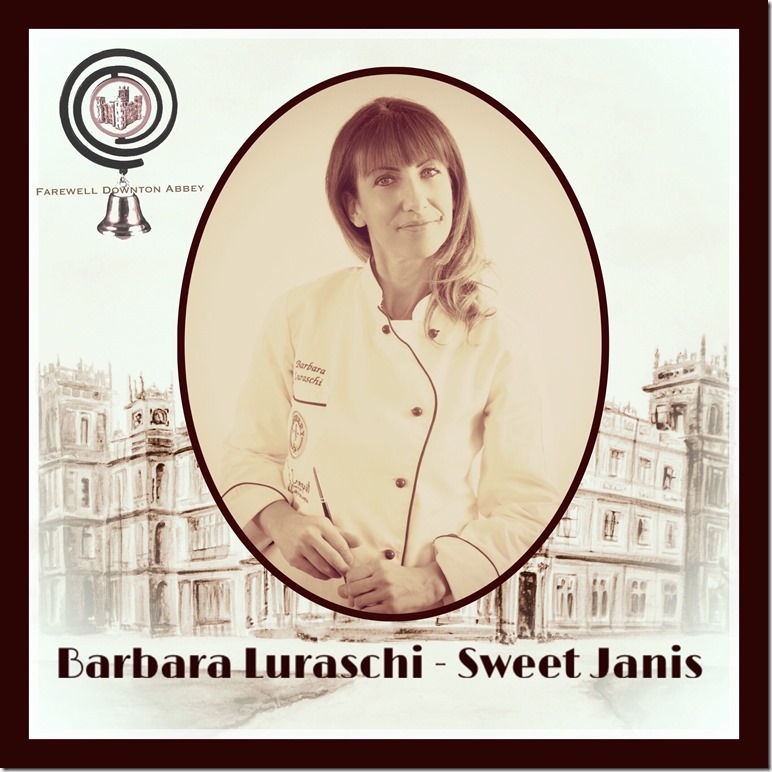 This gorgeous cake was made by Barbara Luraschi from Sweet Janis.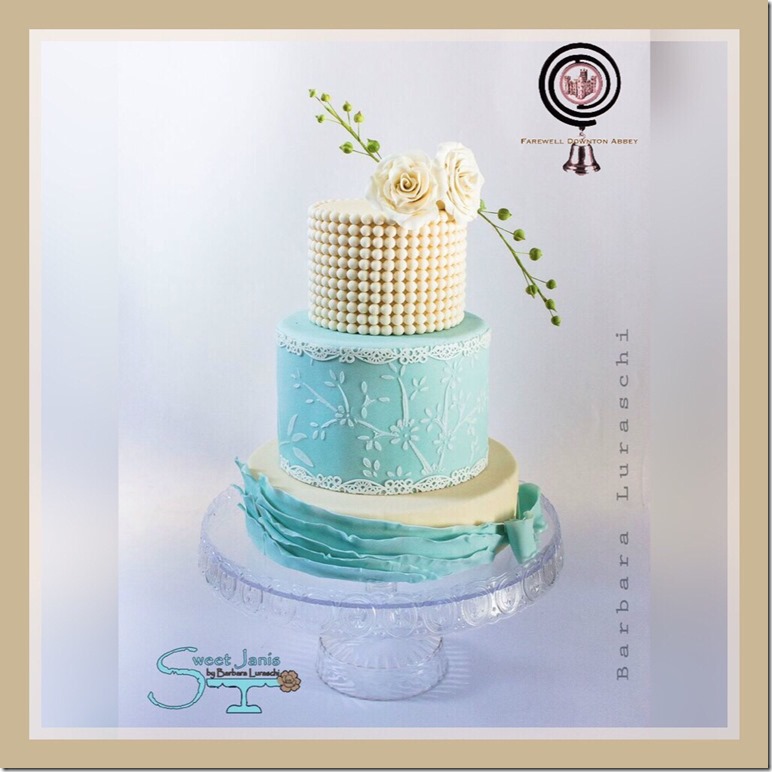 Here is Barbara's description of her wonderful cake:
My piece was inspired by a beautiful dress from the third season and it's gorgeous light colours. I wanted to recreate the elegance of the dress using the pearls (of the necklace) to decorate the top tier and stenciled royal icing for the middle tier. I added sugar lace, roses and pearls of succulents, and a bow with stripes at the bottom tier.
Want to see more gorgeous sweets inspired by Downton Abbey? Remember to visit – A Sweet Farewell To Downton.