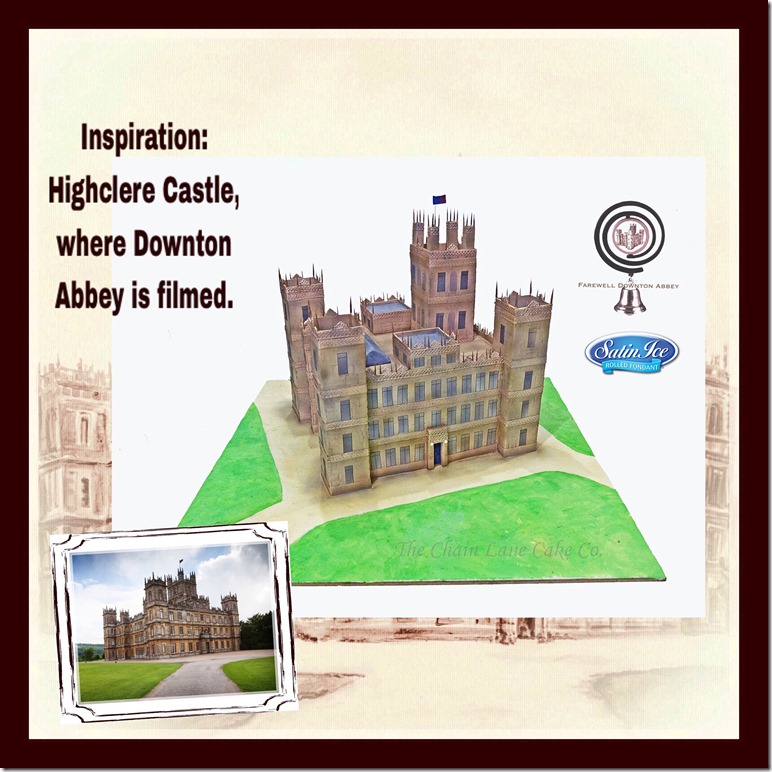 This gorgeous Highclere Castle Cake was made for the Downton Abbey Themed Cake Collaboration – A Sweet Farewell To Downton.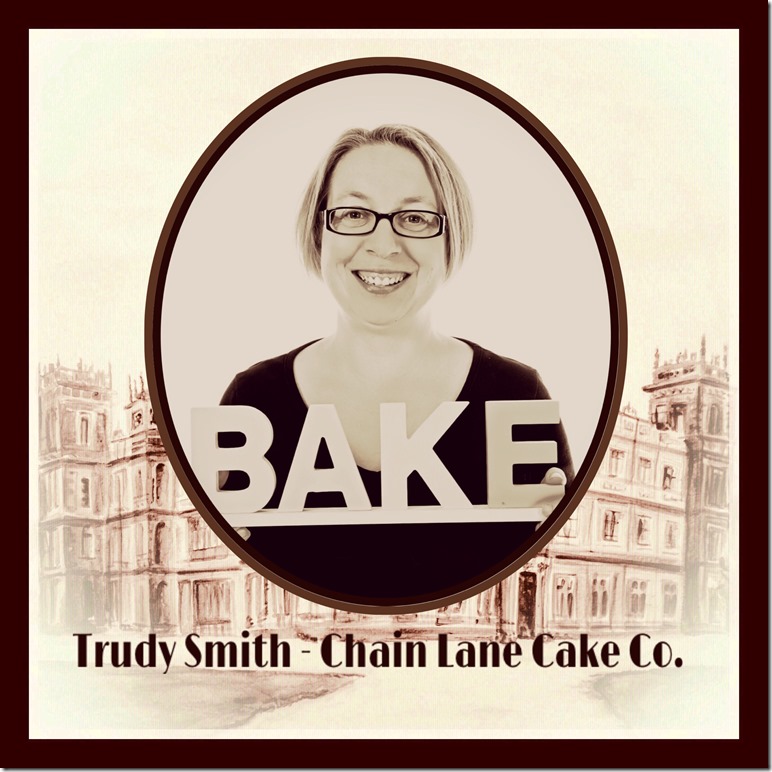 This gorgeous cake was made by Trudy Smith from The Chain Lane Cake Company.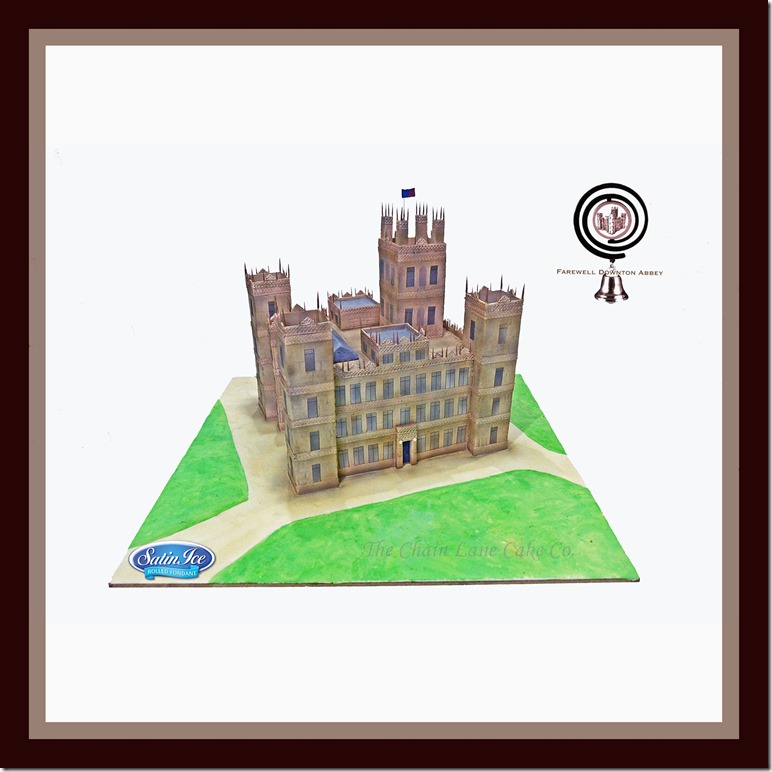 Here is Trudy's description of her stunning cake:
I chose to make the actual house from Downton Abbey as my piece after a suggestion by Jennifer Jenkins Kennedy (the organiser of the collaboration). She had seen the Taj Mahal cake I had done as part of another collaboration and thought that I might like to have a go at it. I knew it was going to be a major undertaking with so many windows and little details but I wanted to challenge myself so I decided to go for it. The house is on a 24″ square board and is 15″ high. The main part of the house is made using cake dummies while all the towers are RKT. I covered it using coloured gumpaste panels. Unfortunately I didn't have as much time as I was hoping to work on it so I used printed edible images for the windows and coloured cake lace to represent the carved brickwork. Then I airbrushed shadows etc to give it some depth.
Here are more photographs of this amazing cake: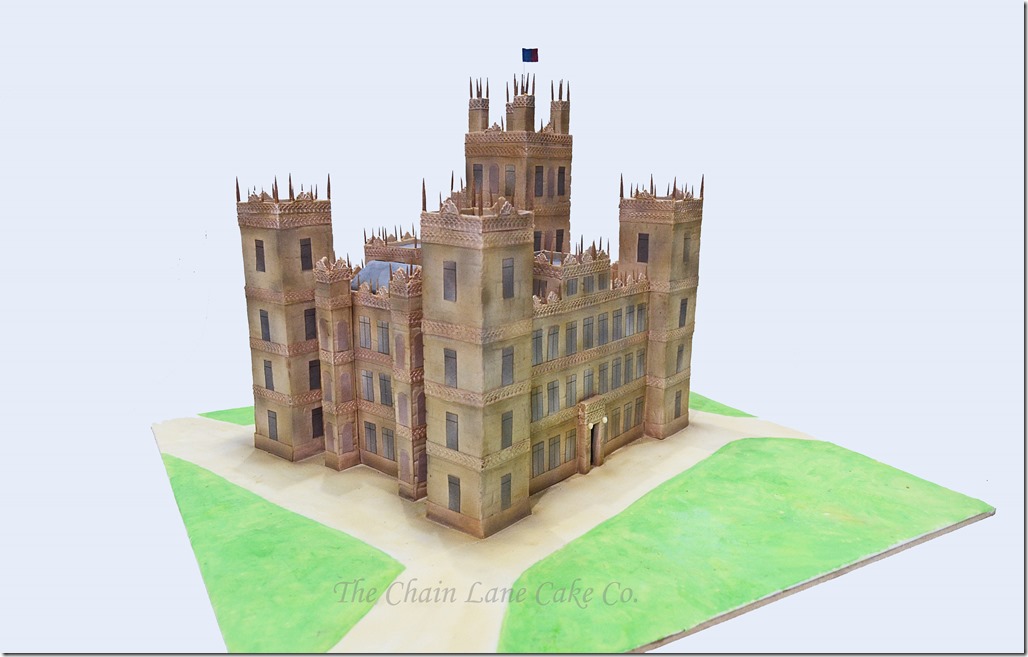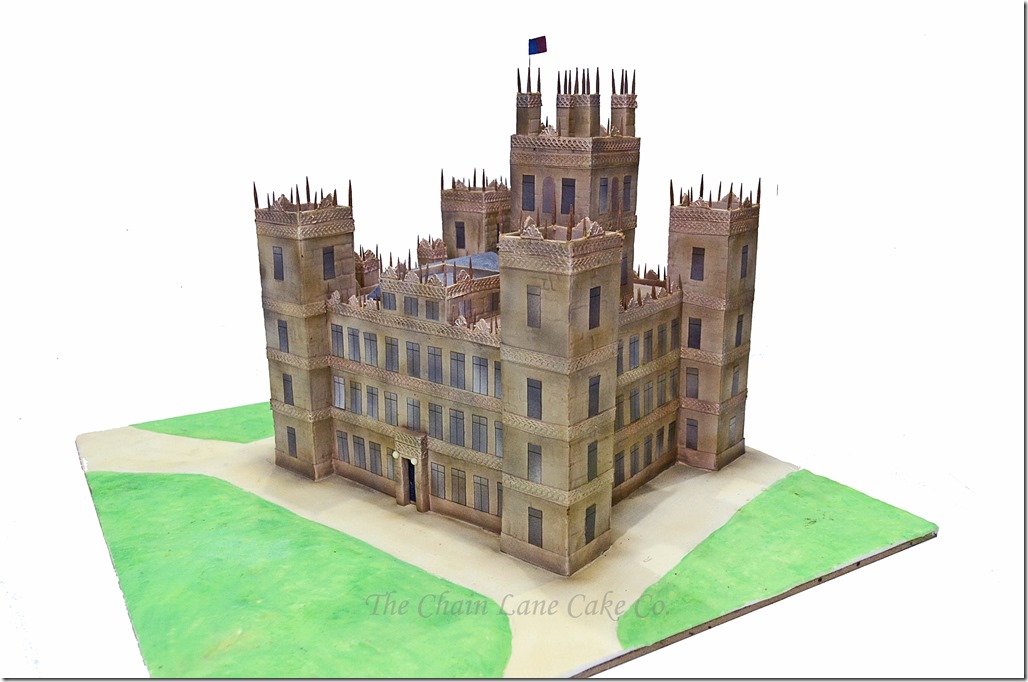 Want to see more gorgeous sweets inspired by Downton Abbey? Remember to visit – A Sweet Farewell To Downton.