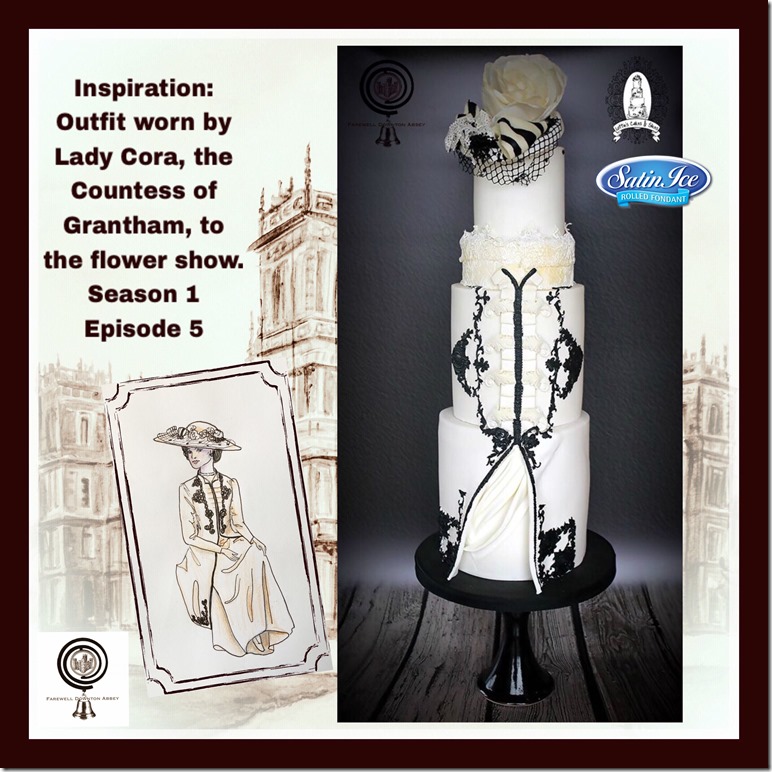 This terrific cake based on one of the dresses worn by Lady Cora, Countess of Grantham was made for the Downton Abbey Themed Cake Collaboration – A Sweet Farewell To Downton.
This pretty cake was made by Charlotte Gillane from Lottie's Cakes and Slices.
Here is Charlotte's description of her terrific cake:
My design is based on the beautiful and elegant character of Lady Cora, the Countess of Grantham. From the minute I saw my inspirational photo I fell in love. Beautiful crisp clean lines of black on cream with beautiful embroidery detail.  And that hat!  There is so much detail in the hat.  The program Downton Abbey shows the beautiful elegance of the female characters in this era, so my aim was to replicate that grace and beauty.  I hope you like it!
The techniques I used include combinations of cake lace , wafer paper and hand painting. I completed my cake in cream and added all the black detail by hand painting with Rolkem dusts and cocoa butter.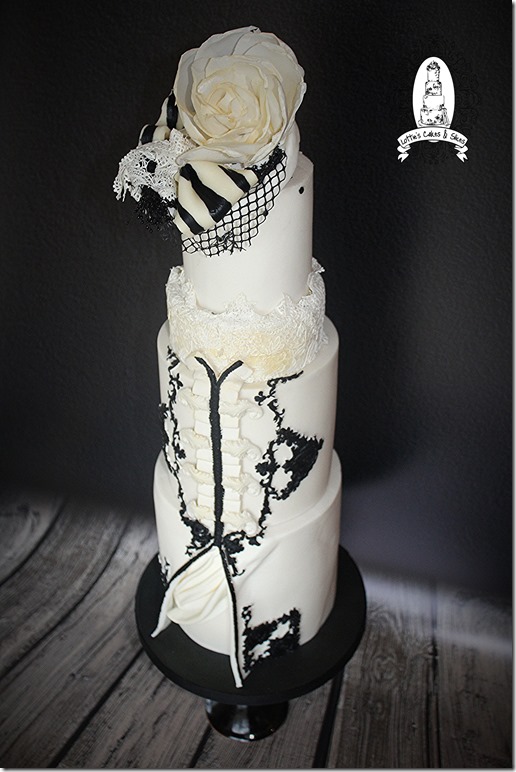 Want to see more gorgeous sweets inspired by Downton Abbey?  Remember to visit – A Sweet Farewell To Downton.