If you've looked at your calendar, you've probably noticed that today is May the 4th, i.e. Star Wars Day. I've got a really special treat for you today because today is also Super Blog Team Up. This time out, our topic is Versus. We've got everything from The Joker vs. Sherlock Holmes to Darth Vader vs. Howard the Duck. At the bottom of today's post are links to all the other Super Blog Team Up magic.
Who needs the Sarlacc when you can have Godzilla?
If I was an editor at either Marvel or DC, one of the first things I would do is hire Ross Pearsall to write a team-up book. Ross is the creator of the amazing blog – Super-Team Family…The Lost Issues. See the amazing Boba Fett vs. Godzilla cover above? That cover is one of Ross' wonderful creations. There is one thing even more amazing than Ross' covers… he creates a new one EVERY SINGLE DAY! In June, he'll publish his 1,500 cover! Ross gave permission to feature a dozen of his wonderful covers today.
One more note: If you've never been to Between the Pages before. Welcome! Between the Pages is a pop culture / food blog. So, in addition to Ross' amazing covers, I'll also be featuring amazing stuff like this:
This superb Godzilla Cake Topper was made by Border City Cakes. Notice that Godzilla has a person in his hands.
For years, Dark Horse Comics had the licenses to both Boba Fett and Predator, so I'm amazed that this team-up never happened. Pitting Boba Fett against monsters could produce some amazing stories.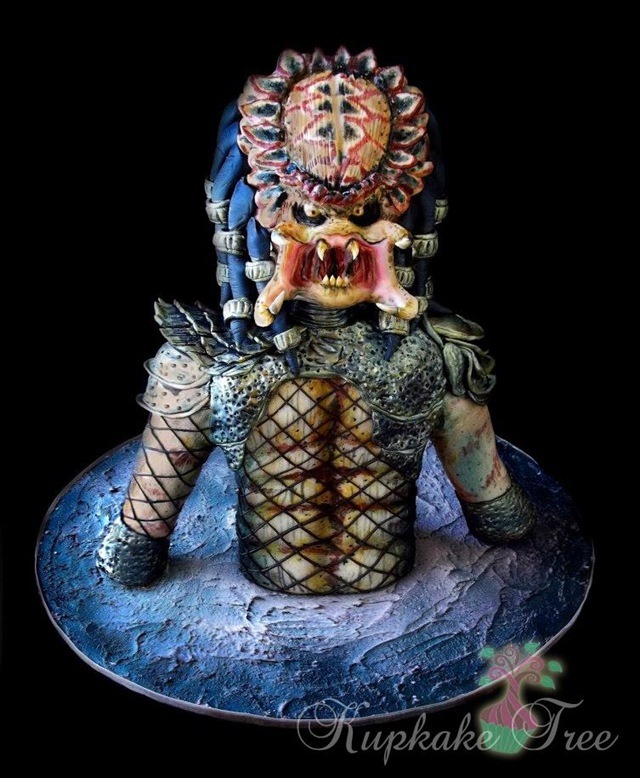 Kupkake Tree made this amazing Predator Cake. The sculpting on that cake is out of this world. I'd have serious trouble cutting it.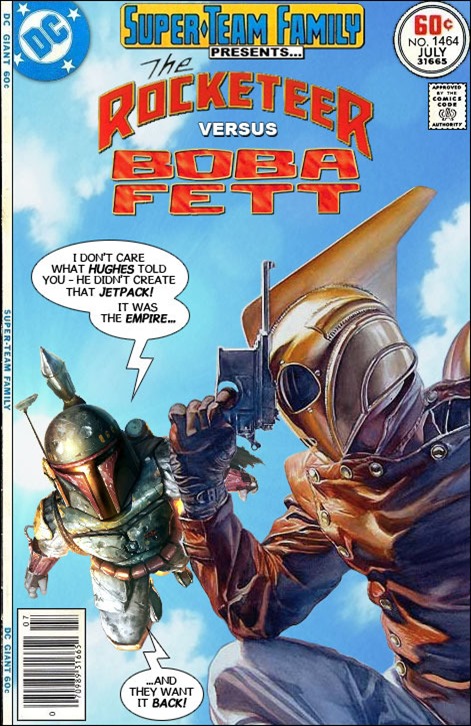 I loved The Rocketeer movie. Mixing him and Boba Fett would be too cool!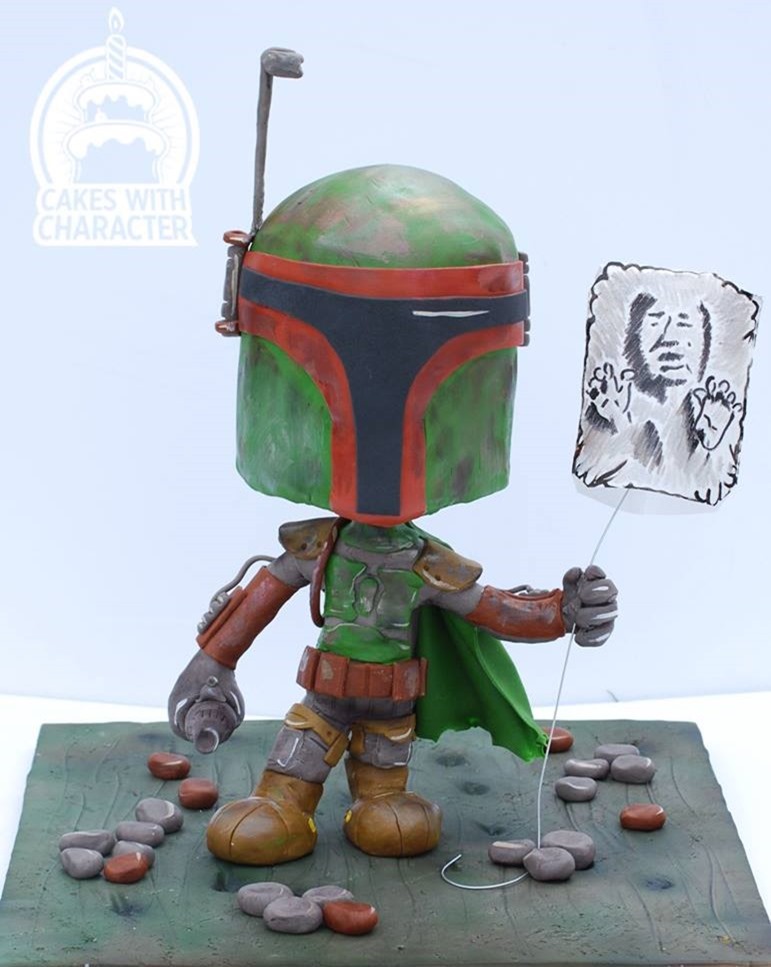 This fabulous Chibi Boba Fett Cake was made by Cakes with Character. I really like how he is holding a latex balloon of Han Solo in Carbonite.
I hope Beta Ray Bill is part of Thor: Ragnarok. If he isn't, I'm not sure we will ever seen him as part of the Marvel Cinematic Universe. He is a great character and I'd love to see him get more exposure.
I'd never thought of Captain America vs. The Empire. It is a neat idea, but I'd rather see Iron Man vs. Boba Fett.
This fabulous Captain America Cake was made by Tartas Imposibles. The detail on the costume and face are amazing.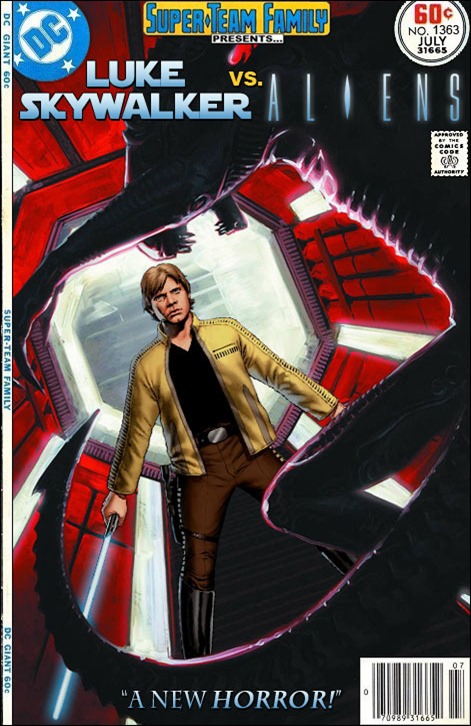 Here is another combination that I'm amazed Dark Horse Comics never did.
This awesome Alien and Predator Wedding Cake was made by Little Cherry Cake Company. The creativity of this cake blows my mind! The figures are great and the detail on each layer is amazing.
Ross loves the combination of Batman vs. Darth Vader so much that he has done it three times.
This wonderful Batman 5th Birthday Cake was made by Pink Cake Box. I really like how this gorgeous cake uses black and white artwork of Batman and the Joker.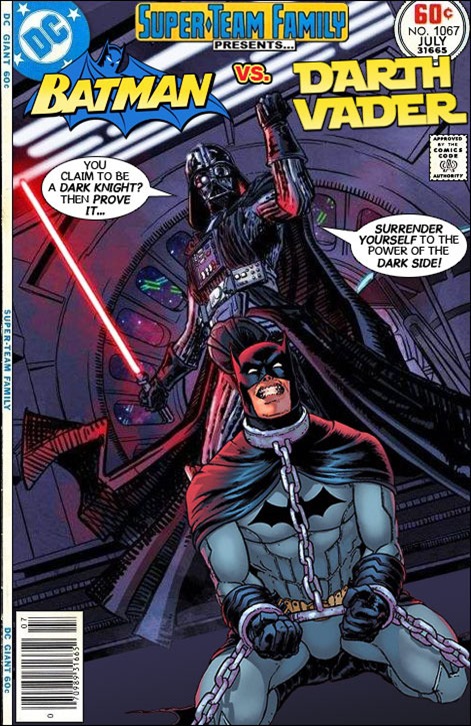 Here is cover #2.
This adorable Batman Birthday Cake was made by The Little Cherry Cake Company. I really like the figures of Batman's villains and that they all attacked the bank at once. Something I never noticed before, Poison Ivy has lassoed Mr. Freeze. Plus, it looks like Mr. Freeze is shooting a freeze ray at the Penguin.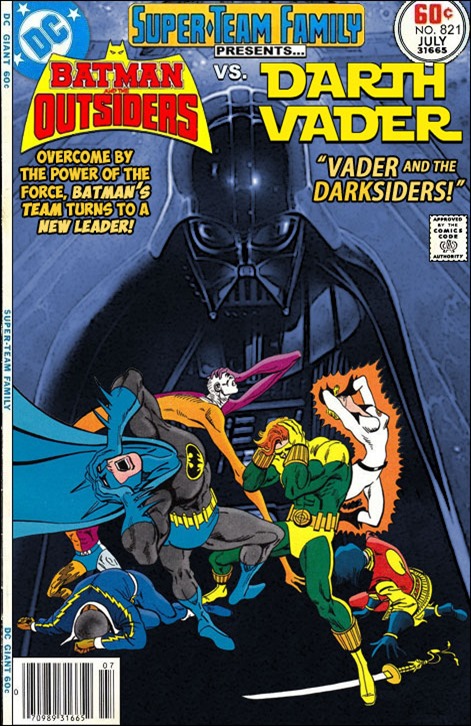 Batman and The Outsiders vs. Darth Vader
This is such a cool cover. I never would have thought of brining the Outsiders into the mix. If you look in the right bottom corner, you'll see a woman dressed in red and yellow reaching for her sword. That's Katana, one of the main characters in this summer's Suicide Squad movie.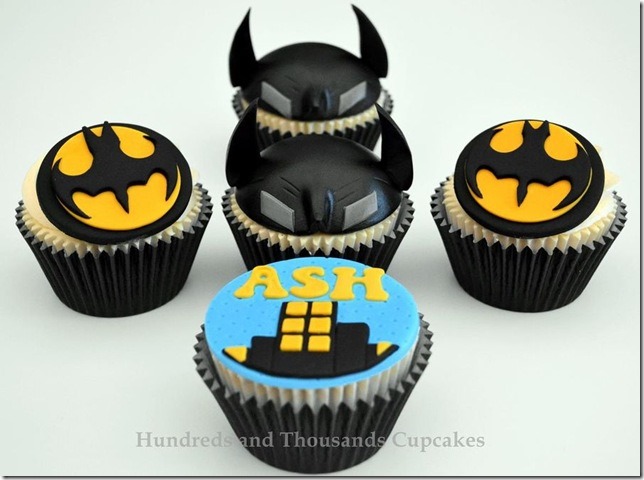 These terrific Batman Cupcakes were made by Hundred and Thousands Cupcakes. Those cupcakes are gorgeous!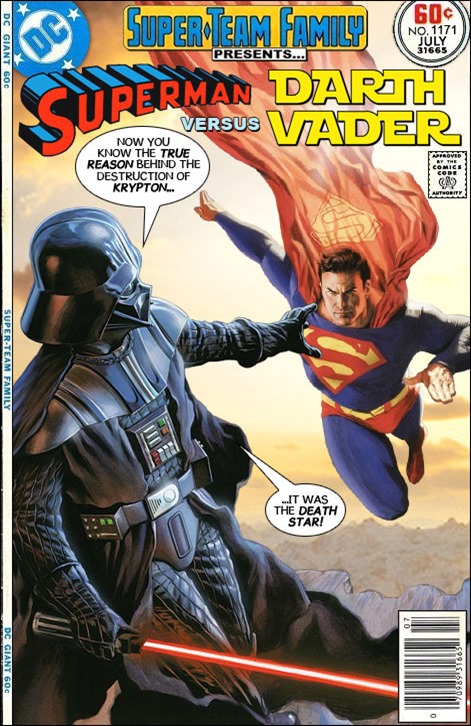 Part of what makes Ross' covers so cool are the stories he hints at. Having Krypton destroyed by the Death Star is brilliant.
This fabulous Superman 1st Birthday Cake was made by Just A Simple Cake by Mommy Sue. This cake is so pretty!
Can you imagine Galactus trying to eat The Death Star?
The Silver Surfer and Starfire wed in the previous issue, i.e. issue #397.
This spectacular Silver Surfer Cake was made by Spotty Cake Tin. I really like how this cake has a city on the bottom layer because it helps give the impression of The Silver Surfer soaring though the sky.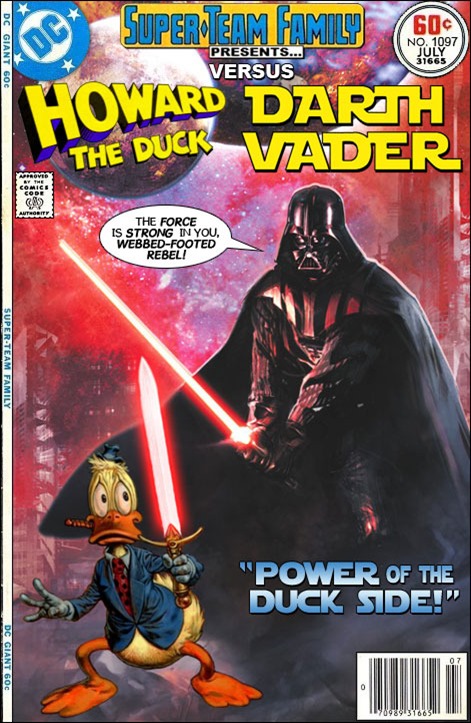 Howard The Duck vs. Darth Vader
I saved this one for last because I thought it was a hilarious combination.
This rocking Darth Vader Cake was made by Cakes By Pixie Pie. Can you play The Imperial March on an electric guitar?
For more Super Blog Team-up action, be sure to check out:
Bronze Age Babies: Civil War – Silver Age Style! Tales of Suspense 58 – Captain America versus Iron Man
Crapbox Son Of Cthulhu: ROM versus The Jack of Hearts
Chris Is On Infinite Earths: Blue Beetle versus Guy Gardner
Longbox Graveyard: Fire and Water: Human Torch versus Submariner
Coffee and Comics Blog: Spider-Man versus Ghost Rider
In My Not So Humble Opinion: Captain America versus Wolverine
The Retroist: The Joker versus Sherlock Holmes
Superhero Satellite: Batman versus Guy Gardner
Unspoken Decade: War Machine versus Cable