This Superb Downton Abbey Cake inspired by The Drawing Room was made for the Downton Abbey Themed Cake Collaboration – A Sweet Farewell To Downton.
The top of layer of the cake is off-white and has the picture of a chandelier on the side of the cake layer to represent the chandelier in the drawing room. 
The next layer is green to match the wall paper of the room.
The layer beneath it is off white with gold trim to match the trim at the top of The Drawing Room and the doors of the room.
The bottom cake layer is white with off-white drapes draped off the side of this cake layer.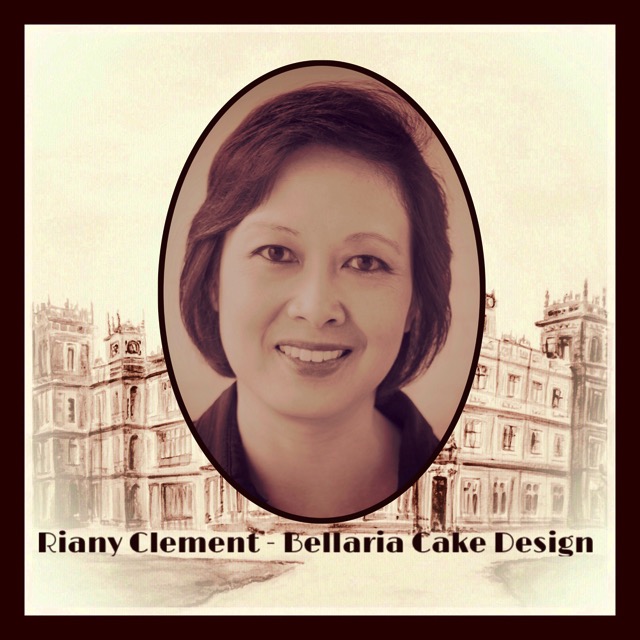 This Superb cake was made by Riany Clement from Bellaria Cake Design located in The Netherlands.