This Marvelous Maleficent Birthday Cake was made by Rose Cakes. An edible figure of Maleficent is on top of the cake. This cake is part of a Terrific Maleficent Birthday Party display.
There are thorny vines on three of the four layers of this multi-tier Disney Cake. A green seven is in front on the black layer. The seven represents the birthday age.
Her wand is on the cake board beside the cake.
Here's a close-up of Maleficent at the top of the cake.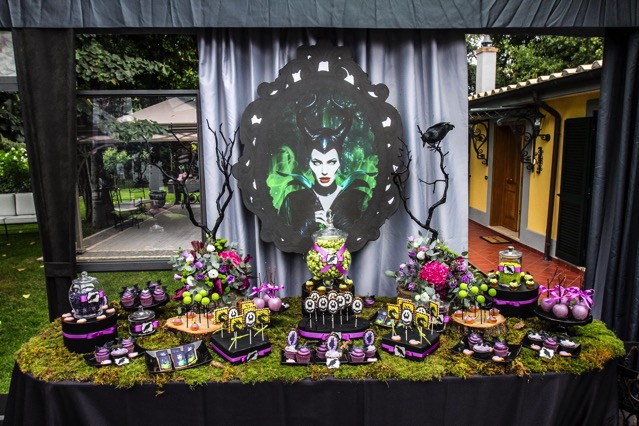 Here's a picture of the entire Maleficent Birthday Party.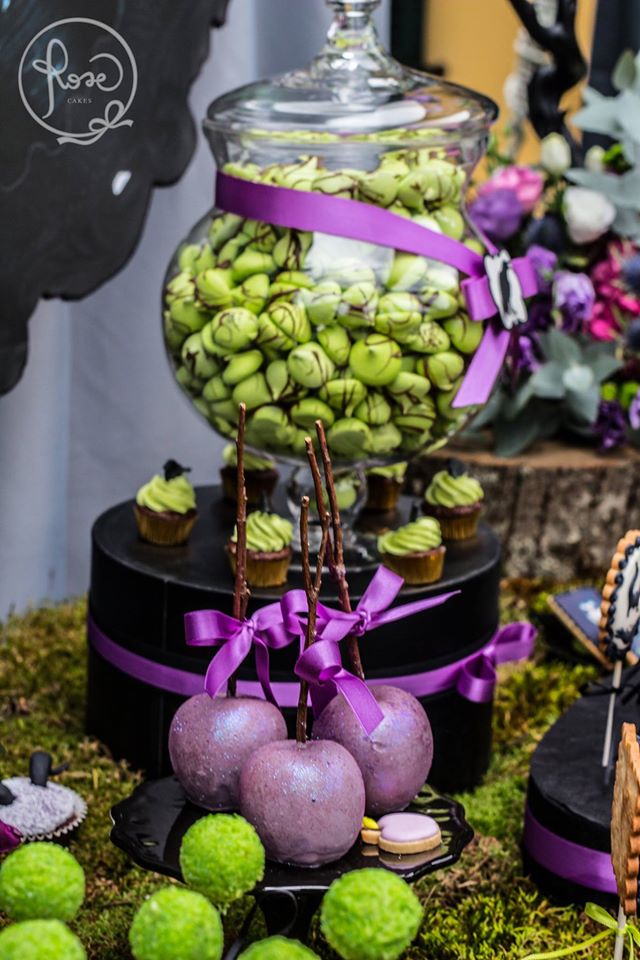 Purple chocolate covered apples and green cake pops.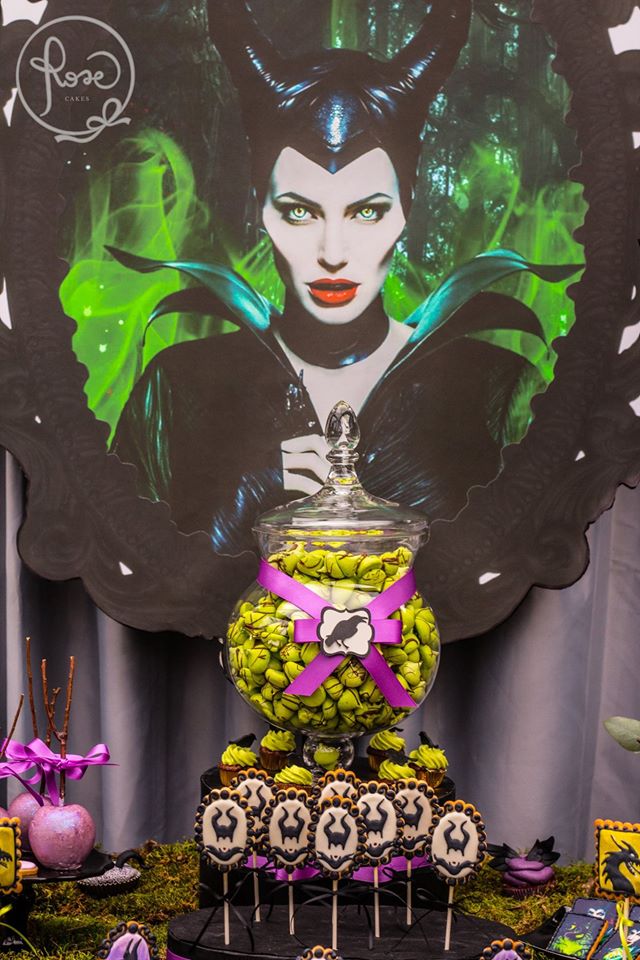 A picture of Maleficent is at the center of the birthday display.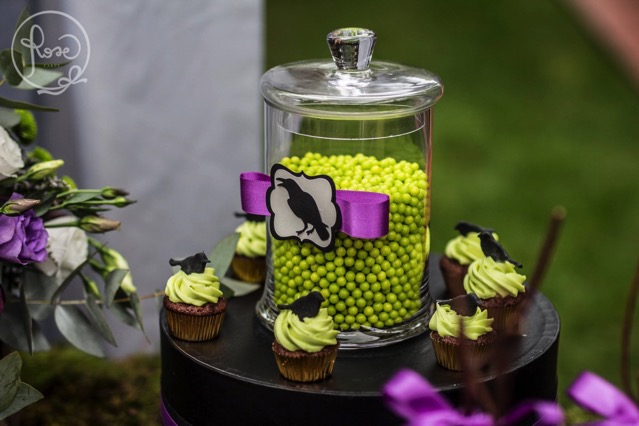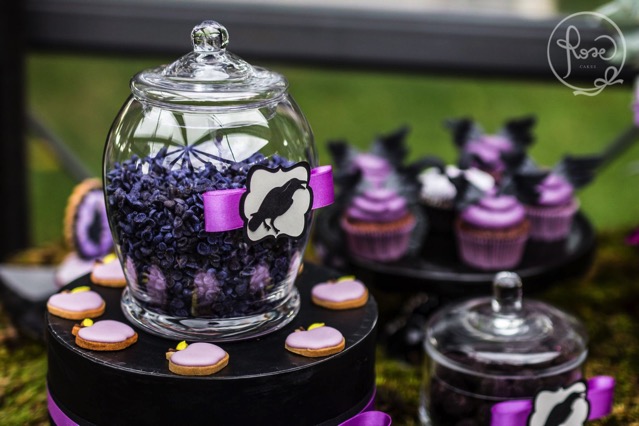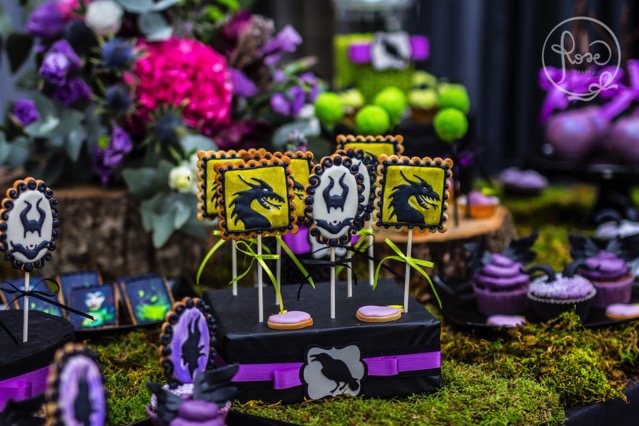 Maleficent Cookies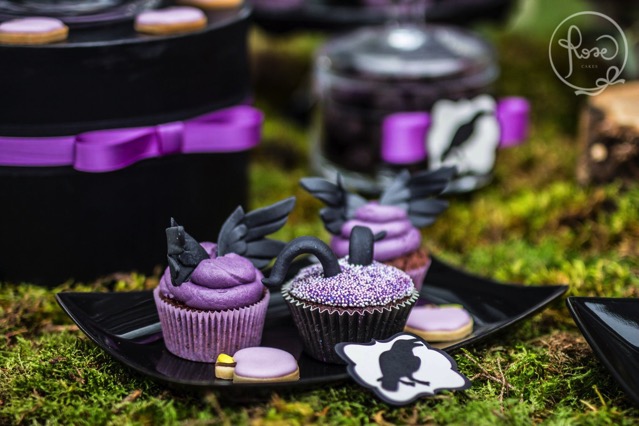 Maleficent cupcakes
Also, check out these wonderful Disney Villains Cakes & Cookies.