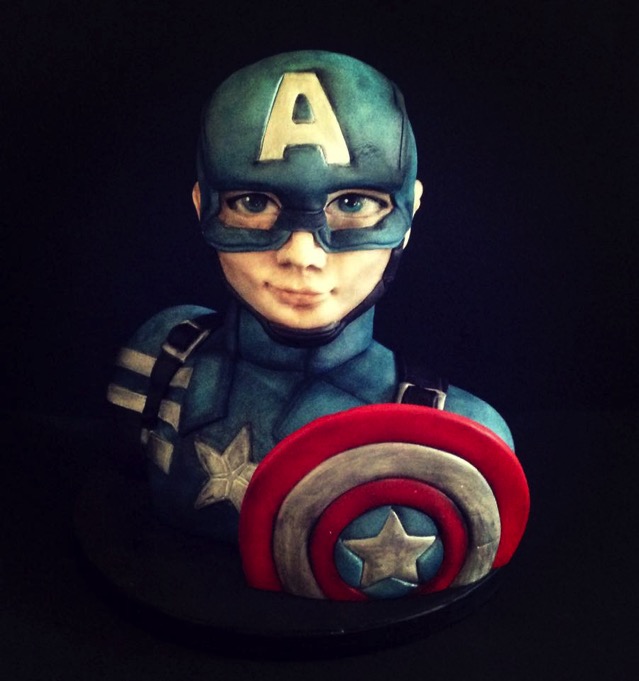 This Superb Captain America Cake was made by SIRC.
This Marvelous cake gives an artistic rendering of what Captain America would look like if he somehow became much younger and were just a boy.
This younger Captain America is wearing a blue leather helmet with a white letter A. He is wearing the blue costume with the white star on the chest.
His red, white, and blue, shield is in front of him.
Happy 4th of July!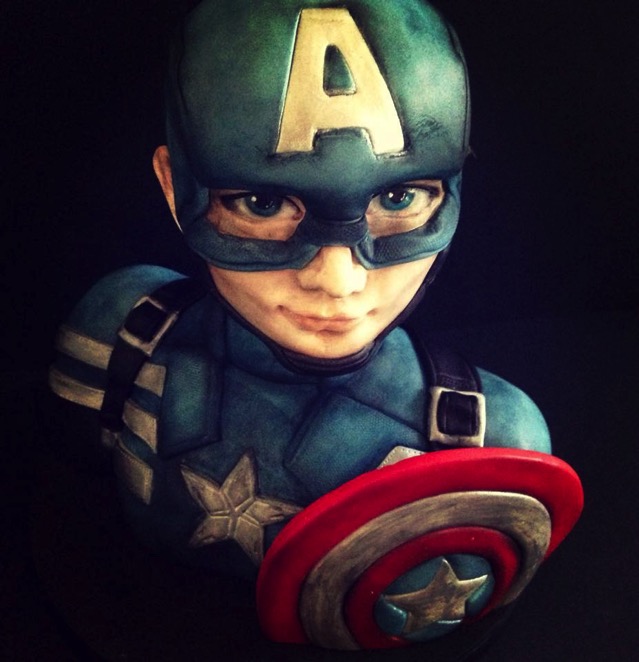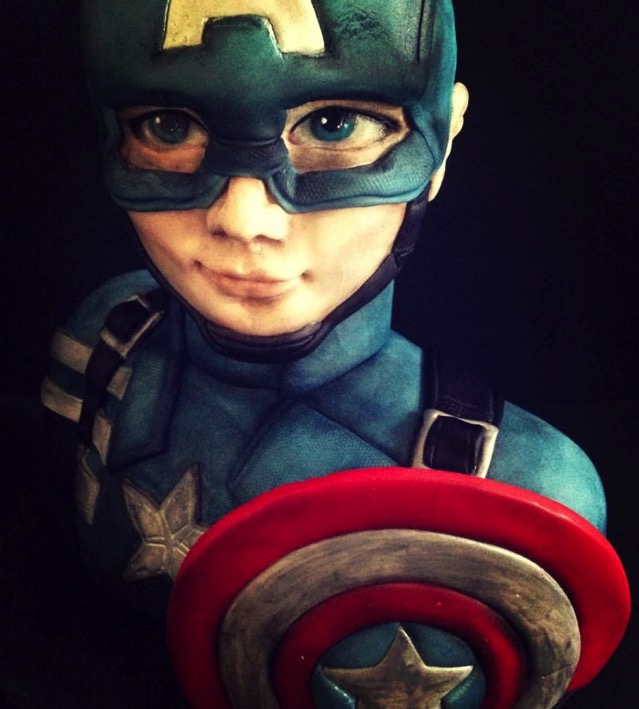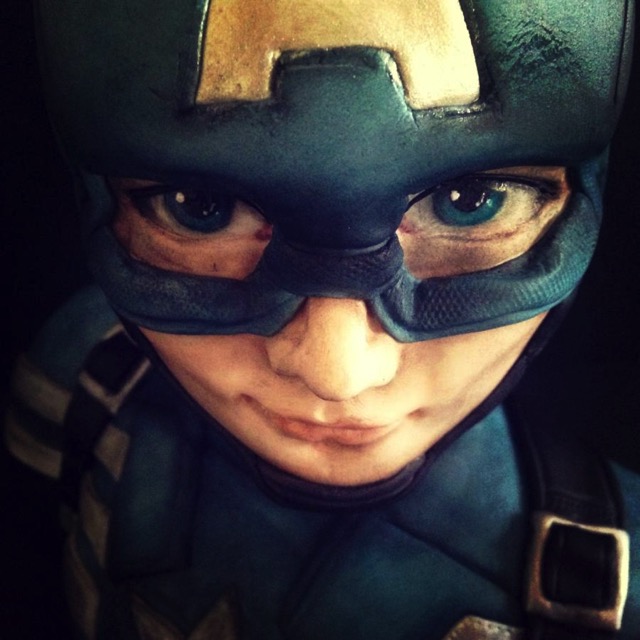 In addition check out these amazing Captain America Cakes and Cookies.