These Frosty The Snowman cookies were made by One Sweet Treat. Frosty is wearing his magic black top hat.
Frost the Snowman is a jolly, happy soul on this Christmas cookie.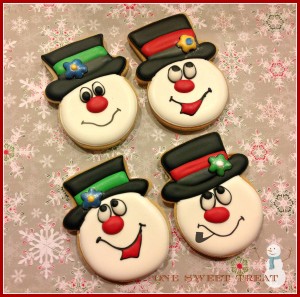 Here's more Frosty the Snowman cookies with different expressions on his face.
Also, check out these wonderful Christmas Cakes and Cookies.