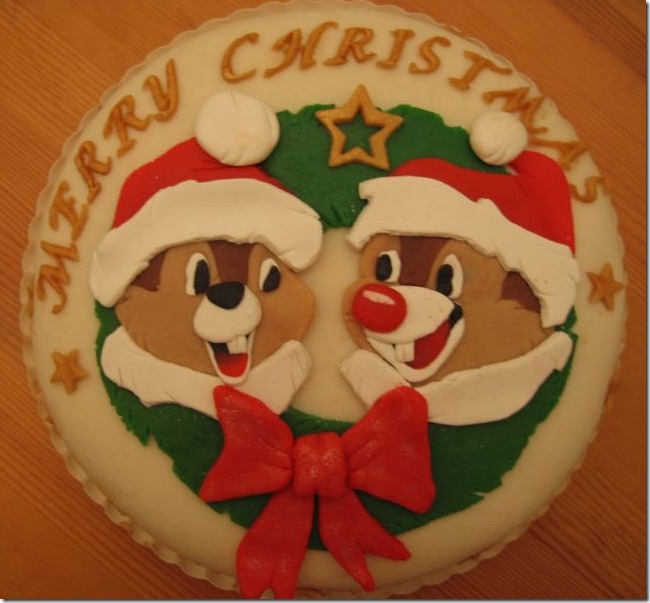 This cute Chip and Dale Christmas Cake was made by Cake Central Member Catherien. Catherien did a great job with Chip and Dale's faces. I really like how she dressed Chip and Dale as Santa because it allowed her to shift the cake's primary colors from browns and blacks to red, green, and white – colors usually associated with Christmas.
In addition, take a look at these terrific Disney Christmas CakesandDisney Christmas Cookies.
Also check out these splendid Chip 'N' Dale Cakes.