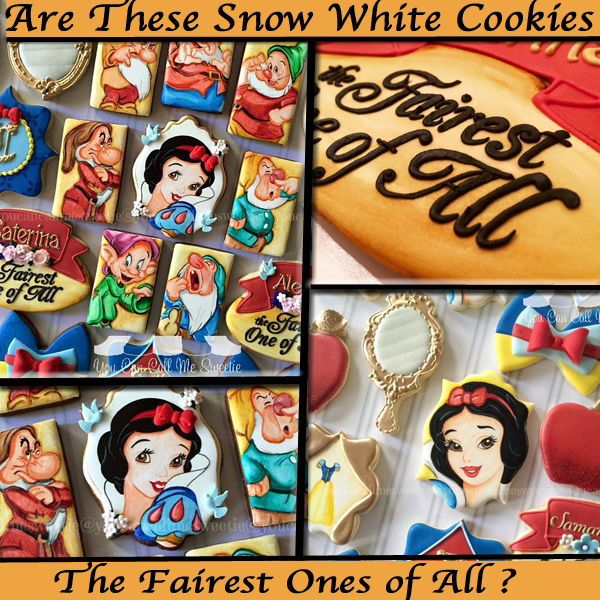 These Wonderful Who's The Fairest One of All Snow White Cookies were made by You Can Call Me Sweetie.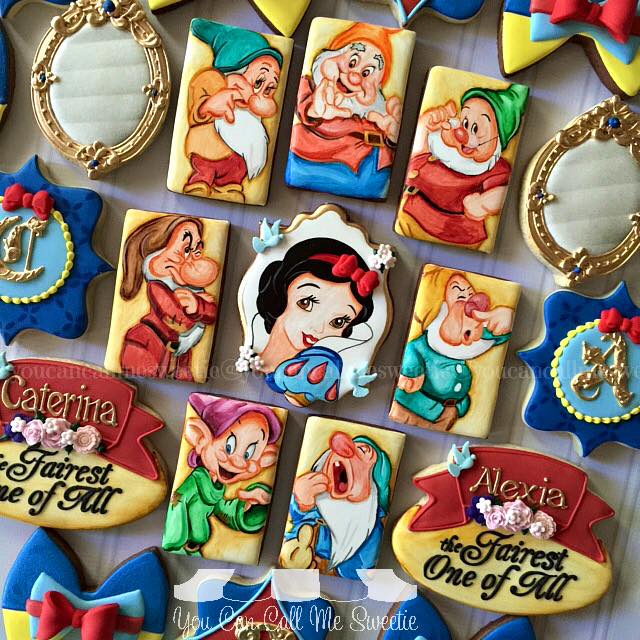 The Birthday Girls names on are the cookies for the Fairest One of All. Snow White is surrounded by the seven Dwarfs cookies. All of these cookies are hand-painted.
There are yellow, blue, and red cookies in the shape of bows that compliment Snow White's dress. There are silver mirror cookies with gold frames.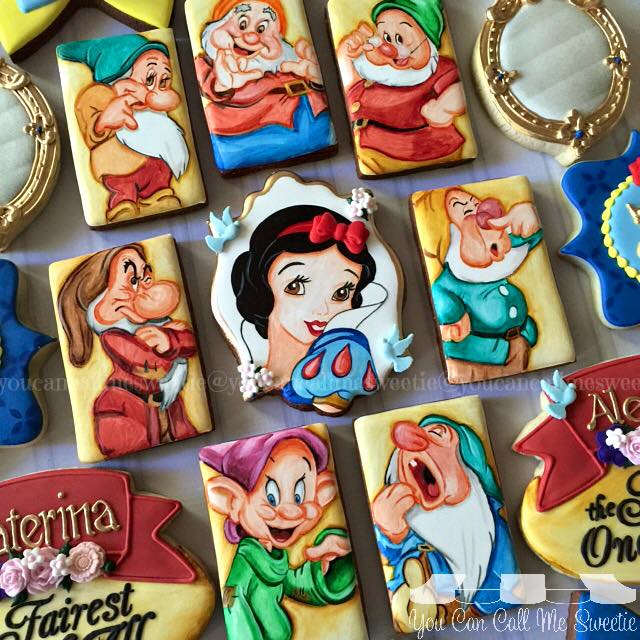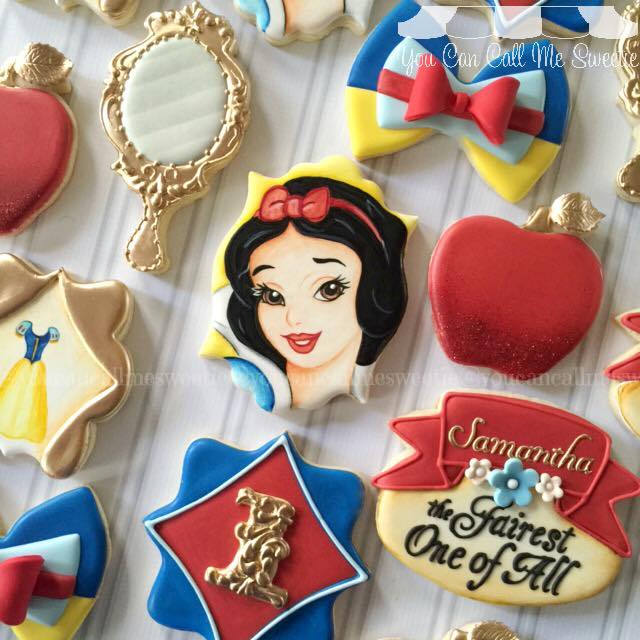 There is a cookie in the shape of a the poison red apple with a golden leaf.
Fairest One of All Cookie
Also, check out these wonderful Snow White Cakes and Cookies.