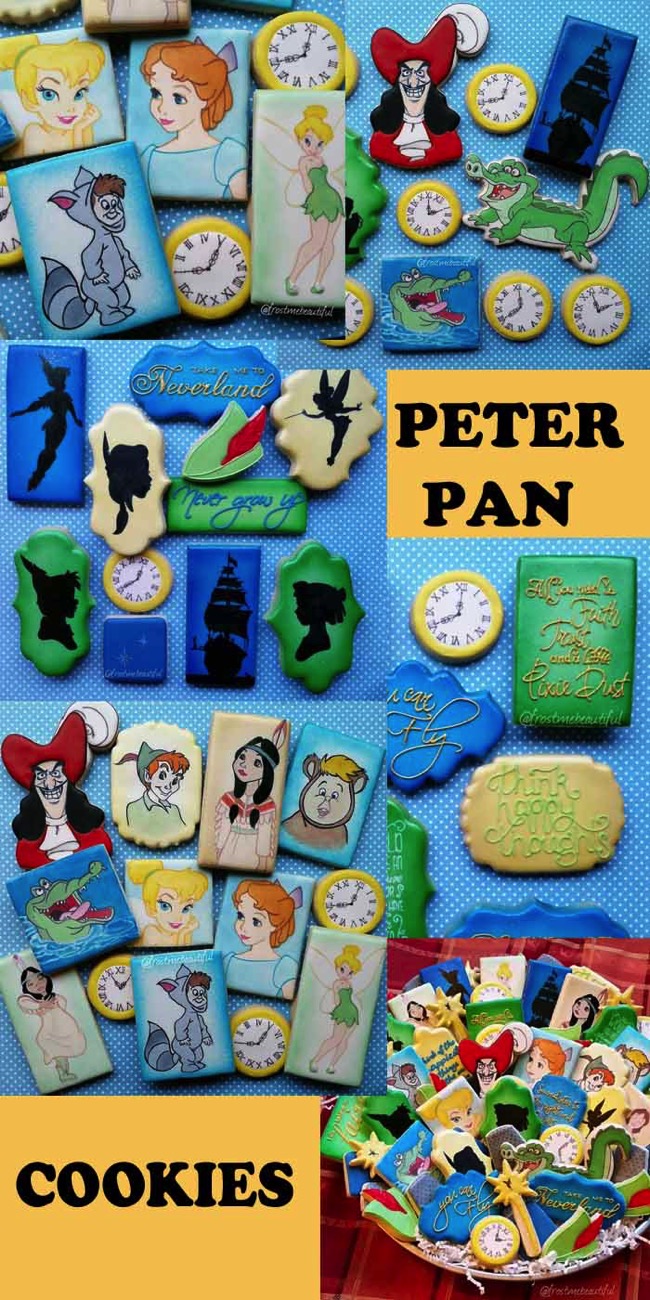 These Awesome Peter Pan Cookies were made by Frost Me Beautiful.
These Peter Pan cookies feature a Tick-Tock the Crocodile cookie, some Tinker Bell cookie, a lost boy cookie, a Wendy Cookie, and a Tiger Lily cookie.
There is a red Captain Hook cookie.
These Peter Pan cookies features some Neverland sayings.
One Peter Pan cookie has the words, 'I do believe in fairies I do! I do!.
Another Peter Pan cookie has written the words, 'you can fly'
A blue cookie has, 'Secord star to the right and straight on til morning.
A green cookie has 'All you need is faith, trust, and a little pixie dust.'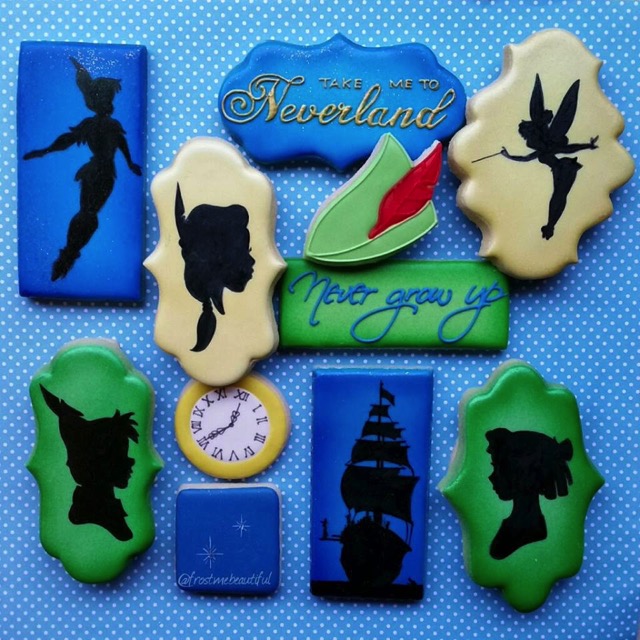 These Peter Pan cookies has silhouettes of Peter Pan, Wendy, Tiger Lily, and Tinker Bell.
Also, check out these wonderful Peter Pan Cakes and Cookies.