This Terrific Hulk and Spider-Man cake was made by Art 2 Eat Cakes. Spider-Man is hanging off of the Hulk's green arm on this Marvelous Superhero cake. The Hulk is wearing purple shorts. The detail of all of his muscles is amazing.
This cake is based on a scene in Marvel Adventures Super Heroes #1 that features Spider-Man, Hulk, and Iron Man. In the comic book, Iron Man challenges Spider-Man to try to stick to the Hulk.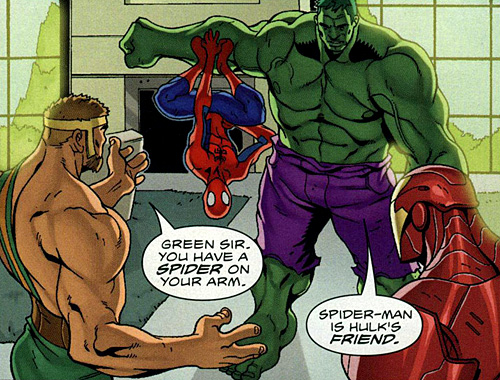 There's a great article on this at Factfiend.
Take a look at these marvelous The Incredible Hulk Cakes & Cookies
In addition check out these amazing Spider-Man Cakes & Cookies.