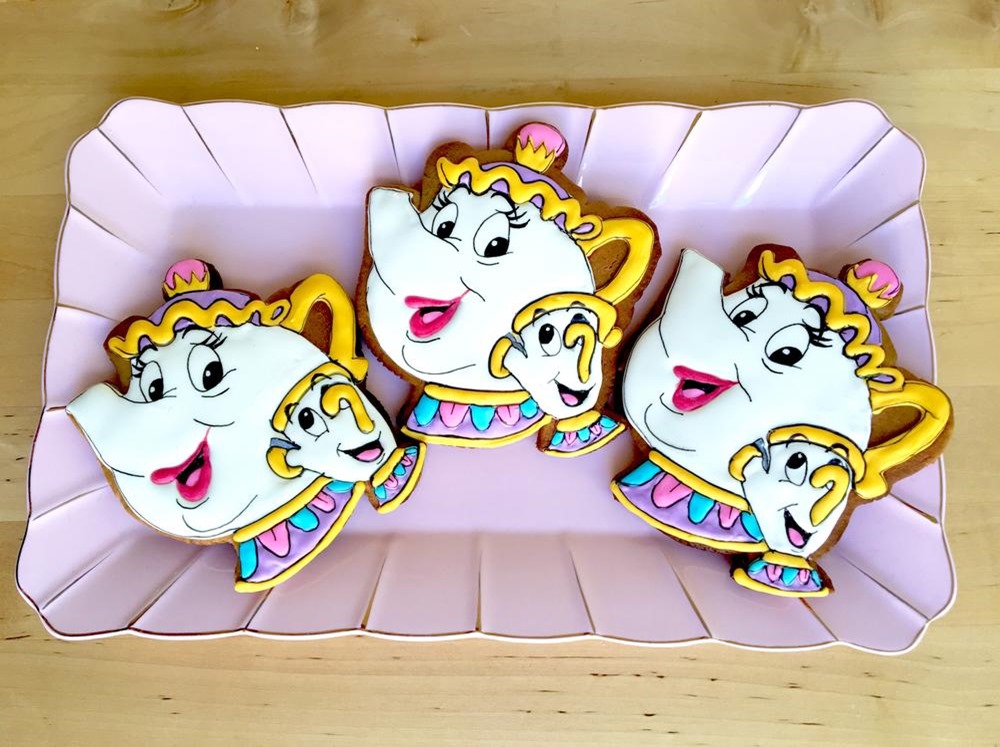 Happy Mothers Day!
These wonderful Mrs. Potts and Chip Cookies were made by Cookie Connection member kimmoiye14. The detail on Mrs. Potts and Chip are great. I really like how both are smiling.
Mrs. Potts is my favorite character in Beauty and The Beast. Angela Lansbury does a wonderful job voicing her. Mrs. Potts comes over as a wonderful mom, a kind person, and someone who helps keep the everything in the castle in order.
Also, check out these wonderful Beauty and the Beast Cakes and Cookies.